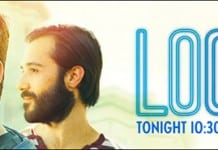 As previously reported, HBO is providing its viewers with a new series detailing relationship woes, roommate drama, reaching a certain age and much more, when it premieres "Looking" tonight at 10:30 PM ET/9:30 PM CT. The series seeks to provide viewers with a different perspective on daily life for gay men in San Francisco.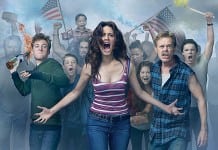 Since debuting in January 2011, "Shameless" has become one of Showtime's most underrated hits. Now entering its fourth season, the series picks up a few weeks from where season three left off: The Gallaghers braving another brutal Chicago winter and waiting on the medical fate of their flawed, permanently pickled patriarch, Frank (William H. Macy). With Fiona (Emmy Rossum) in a stable job and relationship, and Lip (Jeremy Allen White) enrolled in college, can the Gallaghers finally realize the middle class American dream?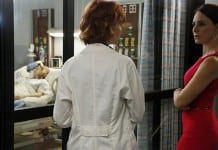 On tonights' episode of ABC's "Revenge," entitled "Endurance," Emily (Emily VanCamp) is physically and mentally broken following her failed attempt to frame Victoria (Madeleine Stowe) for her murder - Daniel (Josh Bowman) ended up shooting Emily for real on her wedding night - and as a result ends up getting closer than ever to the Graysons who have decided to close ranks around her by virtually keeping her captive in Grayson manor. In a promo touting tonight's episode, it looks as though Victoria may be getting closer to the truth about Emily's real identity, or is this just another part of Emily's plan? You'll just have to tune in to find out!