It's the semi-finals as ABC's "Dancing with the Stars" pays tribute to Michael Jackson and the 25th Anniversary of his "Bad" album. The "Dancing" tribute airs days before the network presents "Michael Jackson: BAD 25," a documentary special directed by Spike Lee.
According to a report by Deadline.com's Nellie Andreeva, CBS has canceled freshman comedy "Partners" after the program hit a new series low in the coveted Adults 18-49 demo (1.8 rating) this past Monday. The series starred Brandon Routh ("One Life to Live"), Michael Urie ("Ugly Betty"), David Krumholtz ("Numb3rs") and Sophia Bush ("One Tree Hill"). The series was based on the lives of creators David Kohan and Max Mutchnick as two life-long friends and business partners whose "bromance" is put to the test when one of them becomes engaged.
Sunday, September 23 marks ABC's turn to host the "The Primetime Emmy Awards" (now in its 64th year) and in honored tradition the network will also be airing the pre-show, "Emmys Red Carpet Live." This year the red carpet festivities will be hosted by the network's Josh Elliott and Lara Spencer ("Good Morning America" and "Good Afternoon America"), Chris Harrison ("The Bachelor" and "The Bachelorette") and Clinton Kelly ("The Chew").
The quad will chat live from the red carpet with some of the biggest primetime stars as they arrive at the Nokia Theatre L.A LIVE. Elliott and Harrison will interview the stars and discuss the nominees, while Kelly and Spencer will also conduct interviews with a touch of Emmy fashion.
"Emmys Red Carpet Live" airs Sunday, September 23 from 7:00-8:00 PM ET/4:00-5:00 PM PT on ABC. "The 64th Annual Primetime Emmy Awards," hosted by Jimmy Kimmel," airs immediately afterward from 8:00-11:00 PM ET/5:00-8:00 PM PT.
After five weeks of non-stop drama, one of my favorite new television shows, "Political Animals," is concluding its six-episode mini-series run on USA Network tonight.
Throughout its run, "Animals" has surrounded the lies, the affairs, the betrayals, and the numerous addictions of the Hammond family. As the families matriarch, Elaine Barrish (Sigourney Weaver), the former First Lady and Governor of Illinois, and current Secretary of State, is once again seeking to become the first female President of the United States. While she believes President Garcetti (Adrian Pasdar) is a good man, she feels she can do a much better job in the most powerful position in the world. In the season finale, aptly titled "Resignation Day," Garcetti throws an unexpected curve ball in Barrish's plan to resign from his cabinet by asking her to be his Vice President in the next election. This comes as an unexpected twist, considering Garcetti already has a Vice President in Fred Collier (Dylan Baker). Being that "Political Animals" is a primetime political soap opera, things are likely to happen that may end up putting a wrench in Garcetti's plan in the end.
What follows is the Fall 2012 Key Art for the new CBS primetime series "Elementary," "Made in Jersey," "Partners" and "Vegas."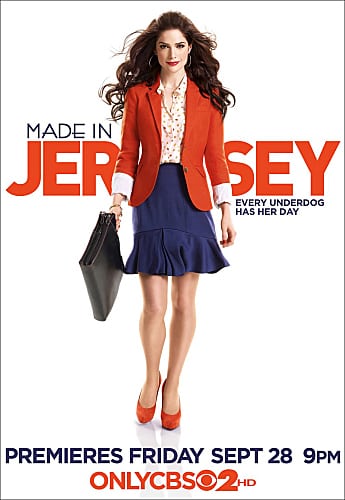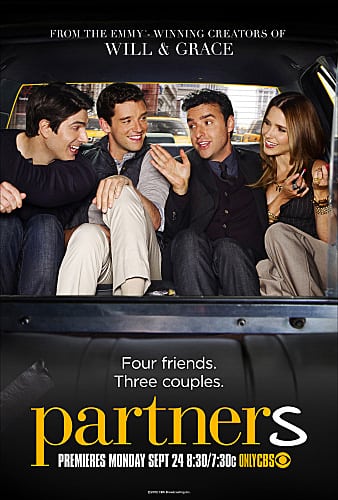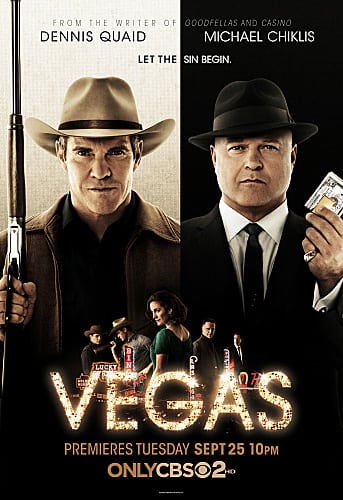 Deadline is reporting Olympic gold medalist Ryan Lochte is scheduled to make his series television debut when he makes a cameo appearance on the CW's "90210." 
Last week Lochte made it known that he'd like to take a stab at television by either competing in an upcoming season of ABC's "Dancing with the Stars" or possibly finding love on the networks "The Bachelor."
Lochte's "90210″ episode is scheduled to air on Monday, October 29.
After attracting nearly a quarter of a billion viewers over the course of 17 nights, while airing the Olympics from London (July 27-August 12), NBC returned to earth last night as viewers tuned out of the network despite it premiering new series "Stars Earn Stripes," and the second season premiere of "Grimm."
via Press Release
ROBIN ROBERTS CELEBRATES THE GREATEST TWOSOMES IN TELEVISION HISTORY
ON "TV'S MOST DYNAMIC DUOS: PRESENTED BY THE PALEY CENTER FOR MEDIA,"
SUNDAY, SEPTEMBER 2 ON ABC

"Good Morning America" anchor Robin Roberts hosts a two-hour countdown of couples who have graced television with their amazing chemistry, hilarity, friendship and, in many cases, sexual tension. Whether it's Johnny Carson and Ed McMahon, Laverne and Shirley, Tony and Carmela Soprano, Homer and Bart Simpson, Mulder and Scully or Lucy and Ethel, there is no shortage of indelible duos on television. Who will be No. 1? Find out on "TV's Most Dynamic Duos: Presented by The Paley Center for Media," airing SUNDAY, SEPTEMBER 2 (9:00-11:00 p.m., ET) on the ABC Television Network.

This couples cavalcade includes all-new reminiscences by some of television's most beloved actors and personalities including Megan Mullally, Edie Falco, George Wendt, John Ratzenberger, Cindy Williams, Penny Marshall, Garry Marshall (creator of "Happy Days," "Laverne & Shirley"), Nancy Cartwright (voice of Bart Simpson), Ed Asner, Vanna White, Penn & Teller, Chris Hardwick, Tom Smothers, Adam Carolla, Tom Bergeron and Brooke Burke-Charvet.

The 30 duos were selected by a poll conducted by Nielsen Media Research. They are (in alphabetical order):
Matt Bomer debuts in tonight's Spring premiere episode of "Glee," the FOX sensation whose cast recently learned they are one of the Top-10 selling digital artists of all-time according to Nielsen SoundScan. The list included such artists as Rihanna, Lady Gaga, Taylor Swift, Katy Perry and the Black Eyed Peas. The "Glee" cast ranks eighth with 32 million songs digitally downloaded.
Best known to mainstream viewers for his portrayal of Neal Caffrey on the USA Network hit series "White Collar," Bomer actually caught his big break in 2001 when he joined the cast of "Guiding Light" as Ben Reade. Although he left the CBS soap in 2003, the actor went on to become one of the actors to be in the running for the role of Superman, although he didn't get the part. He also appeared in episodes of "Tru Calling" and "Chuck." In October 2011, in the role of Henry Hamilton, Bomer helped kickstart the storyline of the film "In Time" starring Justin Timberlake.
(SoapOperaNetwork.com) — Former "One Life to Live" stars Brian Kerwin (ex-Charlie Banks) and Trevor St. John (ex-Victor Lord, Jr./faux Todd Manning) are scheduled to appear in upcoming episodes of Lifetime's newest hit drama series "The Client List" starring Jennifer Love Hewitt, Soap Opera Network has learned.
Beginning with episode #102 entitled "Turning the Page," Kerwin begins a multi-episode storyline arc as Garrett, the churchgoing love interest of Cybill Shepherd's Linette. The episode airs Sunday, April 15, 2012.
In episode #106 entitled "The Cold Hard Truth," airing Sunday, May 13, 2012, Trevor St. John appears alongside "Heroes" and "Felicity" star Greg Grunberg.
The two actors will not appear on screen together, however.
"The Client List" airs Sundays at 10/9c on Lifetime. The series also stars Loretta Devine and Colin Egglesfield.