Sunday, September 23 marks ABC's turn to host the "The Primetime Emmy Awards" (now in its 64th year) and in honored tradition the network will also be airing the pre-show, "Emmys Red Carpet Live." This year the red carpet festivities will be hosted by the network's Josh Elliott and Lara Spencer ("Good Morning America" and "Good Afternoon America"), Chris Harrison ("The Bachelor" and "The Bachelorette") and Clinton Kelly ("The Chew").
The quad will chat live from the red carpet with some of the biggest primetime stars as they arrive at the Nokia Theatre L.A LIVE. Elliott and Harrison will interview the stars and discuss the nominees, while Kelly and Spencer will also conduct interviews with a touch of Emmy fashion.
"Emmys Red Carpet Live" airs Sunday, September 23 from 7:00-8:00 PM ET/4:00-5:00 PM PT on ABC. "The 64th Annual Primetime Emmy Awards," hosted by Jimmy Kimmel," airs immediately afterward from 8:00-11:00 PM ET/5:00-8:00 PM PT.
via Press Release
ABC MAKES STRATEGIC SHIFT IN LATE-NIGHT STRATEGY
"Jimmy Kimmel Live" Moves to 11:35 p.m. on January 8 to Capitalize on 
Ratings Momentum, Higher Ad Demand and Greater Revenue Upside
Audiences Can Begin and End Their Day with ABC News as "Nightline" Shifts to 12:35 a.m. on 
January 9 and Adds a Primetime Hour Every Friday Night at 9:00 p.m., Beginning March 1
Tuesday, August 21, 2012 . . . Capitalizing on ratings momentum, advertising demand and increased revenue potential for entertainment programming in the 11:35 p.m. time slot, ABC today announced a strategic shift in its late-night strategy to better position the network for increased ratings and financial performance over the long term. On Tuesday, January 8, "Jimmy Kimmel Live," the only late-night broadcast talk show to increase in Total Viewers this past season, will move to 11:35 p.m., putting the show in head-to-head competition with "The Tonight Show with Jay Leno" and "Late Show with David Letterman." Proven late-night performer "Nightline" will shift to 12:35 a.m., allowing viewers to begin and end their broadcast day with news. The moves are timed to take advantage of the built-in promotional platforms provided by ABC's "Dick Clark's New Year's Rockin' Eve with Ryan Seacrest" and ESPN's Bowl Championship Series, which culminates with the National Championship Game on Monday, January 7. In addition, "Nightline" will expand its programming commitments with a move into primetime, Friday nights at 9:00 p.m. beginning March 1. Given its success and growth, the ABC News series "What Would You Do?" will also find a new home on the schedule.
In making the announcement, Anne Sweeney, co-chair, Disney Media Networks and president, Disney/ABC Television Group, said: "Given the passionate fan base 'Jimmy Kimmel Live' has built over the past decade and the show's ratings and creative momentum this season, the time is right to make this move. There is the potential for far greater upside over the long term with this shift, given increased advertiser demand for competitive entertainment programming in the time slot." She continued: "This shift also allows us to bookend our programming day with compelling news content. And the addition of a new primetime hour of 'Nightline' on Friday nights will ensure that the program has even more opportunities to continue its incredible, award-winning reporting."
For the complete 2011-12 Broadcast TV Season, "Jimmy Kimmel Live" grew its overall audience over the prior season by 3% in Total Viewers to generate its most-watched season in 5 years. In addition, "JKL" was the only late-night broadcast talk show to grow year over year in Total Viewers.
And the show's ratings momentum has continued. During the recent July sweep, ABC's "Jimmy Kimmel Live" surged year to year by 15% in Total Viewers to deliver its most-watched July sweep ever. Notably, "JKL" grew its overall audience year over year in all 4 sweeps of the 2011-12 Season. The program was also up over the year-ago sweep by 5% in Adults 18-49 to score its best July in 4 years – since 2008. In addition, "JKL" stood as the only broadcast talk show in late-night to achieve yearly growth in either Total Viewers or Adults 18-49. And on Sunday, September 23, Jimmy Kimmel will take another turn in the spotlight when he hosts the 64th Annual Primetime Emmy Awards.
The shift for "Nightline" in late-night and the addition of a new "Nightline" broadcast hour in primetime, timed to utilize the Academy Awards as a promotional platform, continues the momentum of ABC News, which has enjoyed a banner year of success and growth. From a resurgent "Good Morning America," to the groundbreaking, innovative digital deal with Yahoo that immediately catapulted ABC News to the top of digital news delivery, to the recently completed joint venture with Univision for a 24-hour culturally relevant lifestyle and news channel for U.S. Hispanics — the fastest growing demographic in the nation — ABC News has gone from strength to strength and success to success.
In commenting on the announcement, Ben Sherwood, president, ABC News, said: "'Nightline' has proven its ability to grow over three decades on the air, with the show currently enjoying some of its highest ratings and best editorial work ever. The 'Nightline' team will now bring its excellent journalism to new time periods, and we especially welcome the chance to produce an hour every Friday in primetime, where new audiences will be introduced to the program's signature storytelling, interviewing and investigations. I'm confident 'Nightline' and its dynamic anchors, correspondents and staff will enjoy many successes for years to come."
Paul Lee, president, ABC Entertainment Group, added: "The time is right for Kimmel to make this move…he's ready, and so is his audience. For the past 10 years we've built the foundation for this shift, and we'll be celebrating the New Year as only Jimmy Kimmel can… with that unique brand of humor and universal wit that has endeared him to fans of all ages."
The Disney/ABC Television Group is composed of The Walt Disney Company's (NYSE: DIS) global entertainment and news television properties, owned television stations, and radio and publishing businesses. This includes ABC Entertainment Group, ABC News, ABC Owned Television Stations Group, Disney Channels Worldwide, Radio Disney, ABC Family and SOAPnet, as well as Disney-ABC Domestic Television and Disney Media Distribution. Hyperion Publishing and the Company's equity interest in A&E Networks round out the Group's portfolio of media businesses.
Ricky Martin (ex-Miguel Morez, "General Hospital") was a guest on the Thursday, August 16 edition of "Late Night with Jimmy Fallon," and the singer/actor along with host Jimmy Fallon spoofed his stint on the ABC Daytime drama series.
In late July it was announced that Martin had signed a talent holding deal with Universal Television, which will look to develop a television series and specials with him in a leading role.
"Ricky is an iconic superstar who is as talented as he is popular," said Bela Bajaria, Executive Vice President, Universal Television, in announcing the deal. "Whether he's performing before sold-out concert crowds, or starring on Broadway, where he is currently playing to SRO in 'Evita,' Ricky connects with his audience in a very palpable way – and we are thrilled that he will be adding TV star to his incredible resume."
Martin joined the cast of "GH" in 1994 as the character Miguel Morez, the father of Juan Santiago through his teenage relationship with Lily Rivera. He left the series in 1995, four years before becoming an international music sensation with the launch of his english speaking self-titled album. "Ricky Martin" has sold more than 22 million copies worldwide since its May 1999 release.
After five weeks of non-stop drama, one of my favorite new television shows, "Political Animals," is concluding its six-episode mini-series run on USA Network tonight.
Throughout its run, "Animals" has surrounded the lies, the affairs, the betrayals, and the numerous addictions of the Hammond family. As the families matriarch, Elaine Barrish (Sigourney Weaver), the former First Lady and Governor of Illinois, and current Secretary of State, is once again seeking to become the first female President of the United States. While she believes President Garcetti (Adrian Pasdar) is a good man, she feels she can do a much better job in the most powerful position in the world. In the season finale, aptly titled "Resignation Day," Garcetti throws an unexpected curve ball in Barrish's plan to resign from his cabinet by asking her to be his Vice President in the next election. This comes as an unexpected twist, considering Garcetti already has a Vice President in Fred Collier (Dylan Baker). Being that "Political Animals" is a primetime political soap opera, things are likely to happen that may end up putting a wrench in Garcetti's plan in the end.
What follows is the Fall 2012 Key Art for the new CBS primetime series "Elementary," "Made in Jersey," "Partners" and "Vegas."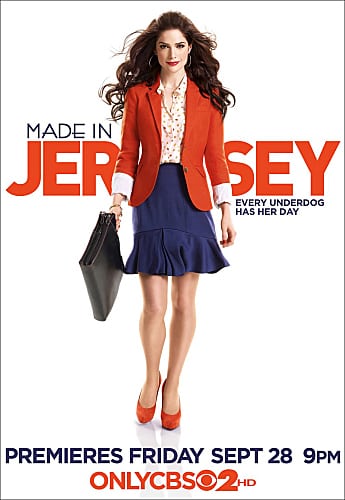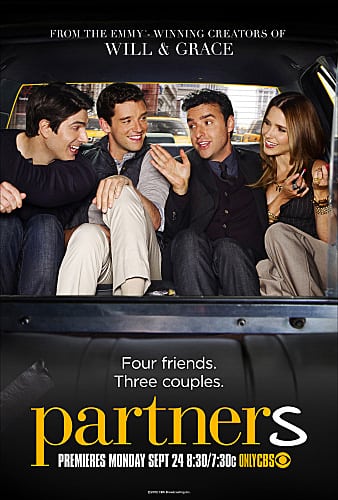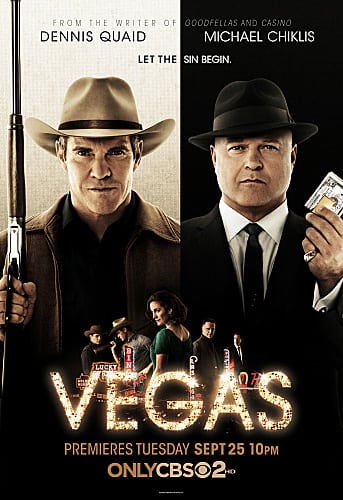 "Yesterday, I found out I was pregnant…actually, in the same day they told me I had cancer and then I didn't, I was pregnant," says Blanca Soto, a Telenovela star of her character Camila Nájera de Negrete on "El Talismán" (aka: The Talisman). If that plot twist sounds familiar to you, it's because that's generally the storyline twists and turns we've come to expect on American daytime soap operas. The only difference is more viewers are tuning into Telenovelas on networks such as Univision and Telemundo than they are on ABC, CBS, or NBC, who are consistently losing viewers in record numbers. In a new report by ABC News "Nightline," reporter Matt Gutman explores how telenovelas are thriving while American soaps are struggling to survive.
Deadline is reporting Olympic gold medalist Ryan Lochte is scheduled to make his series television debut when he makes a cameo appearance on the CW's "90210." 
Last week Lochte made it known that he'd like to take a stab at television by either competing in an upcoming season of ABC's "Dancing with the Stars" or possibly finding love on the networks "The Bachelor."
Lochte's "90210″ episode is scheduled to air on Monday, October 29.
After attracting nearly a quarter of a billion viewers over the course of 17 nights, while airing the Olympics from London (July 27-August 12), NBC returned to earth last night as viewers tuned out of the network despite it premiering new series "Stars Earn Stripes," and the second season premiere of "Grimm."
Nic Robuck (ex-James Ford, "One Life to Live") has landed his first feature film role, reports ABC Soaps In Depth. The actor has signed on to play the lead in the film "A Dark Plan."
"I play the lead character, Shane Dempsey, a sociopath who had a horrible upbringing. He will do anything for the love of others… even kill if he's desperate enough!" said Robuck to Soaps In Depth. "He's a bit like James in that they both had rough upbringings," Robuck revealed, "but Shane has much deeper, darker-rooted issues and isn't quite stable."
Best known for his portrayal of Lucky Spencer on ABC's "General Hospital," actor Greg Vaughan has joined the cast of NBC's "Days of our Lives" in the contract role of Eric Brady. Vaughan tweeted a picture of his first day arriving at the shows Burbank Studio lot on Wednesday, August 8, where he said to his followers, "Here's to to new beginnings's!!"
For those new to "Days of our Lives," or if you have forgotten, Eric Brady is the twin brother of Samantha "Sami" Brady (Alison Sweeney). He was last seen in town in July 2000 and was the first love interest of Nicole Walker (Arianne Zucker), which was the basis of Sami's long standing feud with Nicole. The role was previously portrayed by "Supernatural" star Jensen Ackles.
Ironically, despite Vaughan signing on to play Sweeney's on-screen twin brother, the two actors began filming the Hallmark Channel original movie "Two In" in late June. The film finds Sweeney portraying a single mother working at a 911 call center who answers an emergency call from a firefighter (Vaughan) in desperate need of help after he broke his leg while fighting a fire. As the two find themselves drawn together due to circumstances beyond their control, they begin to wonder where their mutual attraction will take them. The film is set to have its world premiere on the Hallmark Channel sometime in 2013.
Based on the current filming schedule for "Days of our Lives," fans of the series can expect to see Vaughan on-screen as early as November.
In addition to his stint on "GH," Vaughan also appeared as Diego Guttierez on "The Young and the Restless" and most recently appeared in ABC's primetime soap "GCB."