Capitalizing on ratings momentum, advertising demand and increased revenue potential for entertainment programming in the 11:35 p.m. time slot, ABC today announced a strategic shift in its late-night strategy to better position the network for increased ratings and financial performance over the long term. On Tuesday, January 8, "Jimmy Kimmel Live," the only late-night broadcast talk show to increase in Total Viewers this past season, will move to 11:35 p.m., putting the show in head-to-head competition with "The Tonight Show with Jay Leno" and "Late Show with David Letterman." Proven late-night performer "Nightline" will shift to 12:35 a.m., allowing viewers to begin and end their broadcast day with news. The moves are timed to take advantage of the built-in promotional platforms provided by ABC's "Dick Clark's New Year's Rockin' Eve with Ryan Seacrest" and ESPN's Bowl Championship Series, which culminates with the National Championship Game on Monday, January 7. In addition, "Nightline" will expand its programming commitments with a move into primetime, Friday nights at 9:00 p.m. beginning March 1. Given its success and growth, the ABC News series "What Would You Do?" will also find a new home on the schedule.
Ricky Martin (ex-Miguel Morez, "General Hospital") was a guest on the Thursday, August 16 edition of "Late Night with Jimmy Fallon," and the singer/actor along with host Jimmy Fallon spoofed his stint on the ABC Daytime drama series.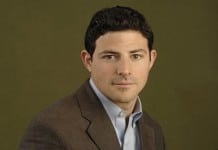 "Yesterday, I found out I was pregnant...actually, in the same day they told me I had cancer and then I didn't, I was pregnant," says Blanca Soto, a Telenovela star of her character Camila Nájera de Negrete on "El Talismán" (aka: The Talisman). If that plot twist sounds familiar to you, it's because that's generally the storyline twists and turns we've come to expect on American daytime soap operas. The only difference is more viewers are tuning into Telenovelas on networks such as Univision and Telemundo than they are on ABC, CBS, or NBC, who are consistently losing viewers in record numbers. In a new report by ABC News, "Nightline" reporter Matt Gutman explores how telenovelas are thriving while American soaps are struggling to survive.