Posts By:
Kambra Clifford, West Coast Editor
(SoapOperaNetwork.com) — "The Young and the Restless" Episode Recap – Wednesday, October 12, 2011.
IT HAPPENED TODAY…
Kevin went to visit Billy at the trailer. He showed him pictures he took of Delia on his phone. Billy was happy to see that she was doing well. Kevin learned that Billy not only snuck out of the trailer to see Katherine and Delia, but also was spotted in the process by Cane. Billy also confessed to sneaking tdo Victoria's and then later calling her on the emergency cell phone. Kevin began to question Billy; wondering if he truly wanted to be caught. Billy assured Kevin that he wasn't about to ruin things for Delia or anyone else.
Victor went to Victoria's house and spotted the divorce papers on the table. He wanted to know if she was finally moving forward, but Victoria told him she wasn't sure. She shared receiving a phone call from someone that didn't say anything on the other end. She admitted that she hoped it would have been Billy. Victor did his best to try to talk his daughter into signing the divorce papers and move on with her life.
At Gloworm, Gloria pressed Jack for information regarding Genevieve. Just then, Jill, arrived and shooed Gloria away. Jill started to talk highly of her working with Genevieve. When she continued to praise their working 'relationship', Jack became wary, realizing what he was up to. Jack bristled slightly when Jill questioned if Tucker was going back on his word regarding Jack gaining control of Jabot. Jack departed to go see Genevieve; Jill quickly made a phone call to Colin to meet up.
Victor showed up at Billy's and asked him if he tried to contact Victoria. Billy told Victor that he was imagining thing. Victor pointed out that Victoria had no idea that Billy was back in town. He swiftly left the trailer. Billy headed to take a shower. The minute he was gone, Victor snuck back into the trailer and started searching the place. He hit pay dirt when he found the cell phone Billy used to call Victoria. When Billy came out of the shower, he saw Victor with the phone. Victor threatened to toss him back in prison if he didn't do as he was told. After confiscating Billy's laptop and cell phone, Victor smugly showed Billy the divorce papers. Billy didn't believe him. Victor told him to ask Michael about it if he had his doubts.
Cane met up with Ronan. He was concerned that Colin may have someone at the police station as a potential spy. Ronan told Cane that no one was on the inside; things were safe. Ronan informed Cane that Genevieve was seen at the airport. Cane instantly worried that Colin might go after her. Meanwhile, Genevieve was in fact back in Genoa City. While at home, Colin snuck up on her, wrapping his hand around her throat. Colin accused her of taking what belonged to him. Genevieve taunted him on how brilliant her plan was in locking him up. Colin became nervous when Genevieve told him that her maid saw Cane giving his ledger to Ronan.
Cane was the next to pay Genevieve a visit. She feigned surprise when Cane spilled how he blew the safe. He went on to tell his mother that his giving the ledger to Ronan would be one way to get rid of Colin for good. When Cane asked his mother for help on the codes to the ledger, Genevieve told him she didn't know anything about them. Before leaving, Cane requested that she keep quiet about their conversation.
After departing Genevieve's, Colin made a phone call to Cane to meet up. Cane eventually showed up at the park and he didn't hide that he was going to do whatever it took to bring his father down. Colin tried to play the pity card when he admitted that he felt bad for the deaths of Samantha and Caleb. Cane coolly told Colin to stay away from his family.
Jack made his way to Genevieve's, welcoming her back home. He congratulated her on a wonderful job on the business trip. She wanted to celebrate with him but when the mention of Jack getting Jabot from Tucker came up Jack admitted that he didn't believe that Tucker would follow through. He told her about the press conference that Tucker held to announce Devon being his son. He shared that Tucker let it slip that he was interested in those who wanted to offer up the purchase of Jabot. Genevieve offered up soothing words mixed with seduction. Their moment was ruined though when a crash, courtesy of the maid, made Genevieve want to get out of the house. She suggested that Jack and she head to Gloworm.
Gloria was busy at Gloworm when she saw Ronan, who arrived to have something to eat. She was upset that no one on the police force was taking her kidnapping seriously. Meanwhile, Colin showed up to meet Jill for dinner. He spotted Gloria talking to Ronan and became slightly nervous. Gloria was telling Ronan that Colin had a lot of secrets. Ronan, however, cut the conversation short when he received a telephone call.
Cane went to visit Lily and the twins. She thanked him for being there for her lately. The two of them discussed what to have the twins dress up for Halloween. The two of them were enjoying their time together when he received a telephone call. He suddenly told Lily he had to go, which concerned Lily. Cane soon met up with Ronan, who called him to tell him that the codes were unbreakable. Cane grew upset when he learned that there was no evidence that could be used against Colin.
When Jill arrived, Colin told her that he went to Genevieve's to see her. He shared that he was glad to be divorcing her; it was one of the smartest moves he had ever made. At the table, Colin wanted to ask Jill something; he wanted her to go to Australia with him.
On the Next The Young and the Restless…
Colin threatens Genevieve
Lily questions if Cane is keeping things from her
Tucker comes face-to-face with Harmony
(SoapOperaNetwork.com) — "The Young and the Restless" Episode Recap – Tuesday, October 11, 2011.
IT HAPPENED TODAY…
Colin and Jill were determined to have a life together. She helped him pack up his belongings to take back to the Chancellor mansion. Jack showed up and commented on Colin's getting out of the wine cellar. He then focused on Katherine's condition. Jill told Jack that she was stable. When Colin left Jack and Jill alone, they both began discussions about Jabot. Jill wanted to make sure she had a position there: Jack said he'd think it over.
Murphy and Brock tried in vain to get Katherine to stay at the hospital, but she was determined to leave. The doctor gave Katherine a list of medications she needed to have. She was glad to head back home. When they got to the house, they were unaware that Jill and Colin were drinking champagne on the couch. When they heard her come in, Colin quickly went into the kitchen. Katherine was greeted by Jill, but soon focused on business. Instructed everyone to leave, Katherine called her attorney. Alone together, Jill told Colin that it might be best if they held off of living together.
Abby continued to berate Tucker for not caring enough to search for Devon. Both Ashley and Tucker grew tired of Abby's hateful words. Ashley reminded her that Tucker was the one that saved her from a murder charge. Tucker got word about Sofia being at the hospital. He headed out to see how she was doing. Meanwhile, at the hospital, Malcolm wanted Neil there with them for the birth of the baby. Soon, Sofia delivered a baby boy. She named him Moses, after her late father.
Devon wasn't pleased to see his mother. He assumed she was there now because she was looking for a handout from Tucker. Harmony told Devon that she was doing well but wanted to be there for him. Harmony told Devon about how things came to be between her and Tucker. She told Devon that she was afraid that Tucker would instantly reject him the way she was rejected. Devon no longer wanted his mother there, instructing her to leave. He tried to give her cash but she refused. Abby arrived telling Devon about Tucker's press conference. As Harmony left, she looked on her cell phone about information on the press conference.
Tucker made his way to the hospital to see Sofia. While there, he peeked in Katherine's room. He saw that she wasn't there, but soon learned that she was discharged. He then headed to Sofia's room, where he showered her with baby gifts. Neil and Malcolm left the two of them alone. Sofia gushed how they both had sons now. After Tucker left, the nurse came in to take a sample for the DNA.
The press conference was underway. With Ashley by his side, Tucker started to share the news about Devon being his biological son. He briefly discussed his encounter with Devon's mother, and the fact that he and Devon only learned of their relationship the previous day. Tucker swiftly blocked a reporter when he asked if he felt responsible for Katherine's stroke. He swiftly shared that Katherine was at home taking care of herself. Meanwhile, Jack, who was watching the press conference from his computer was peeved when Tucker mentioned the possibility of accepting offers for Jabot.
Devon watched the press conference with Abby. He scoffed at how Tucker was talking on how great of a man Devon turned out to be. When Abby pointed out that Tucker was his father, devon told Abby that the only man that is his father is Neil. The telephone rang and Devon answered it to receive supportive words from Roxy. When Abby noticed the paparazzi outside, she helped him slip by through the back door.
When the press conference wrapped up, Ashley expressed how proud she was of Tucker. Jack arrived, and cornered Ashley. He wanted her to make sure that Tucker didn't go back on the deal they made. Ashley reassured her brother. Meanwhile, as Tucker and Ashley departed, he passed by right by Harmony, not even realizing who she was.
On the Next The Young and the Restless…
Victor wants to know if Billy tried to call Victoria
Gloria fills Ronan in on Colin
Colin has a chilling encounter with Genevieve
(SoapOperaNetwork.com) — "The Young and the Restless" Episode Recap – Monday, October 10, 2011.
IT HAPPENED TODAY…
Ashley tried to do her best to comfort a numb Tucker, after learning the news that Devon is his son. He shared that he had wished he would have found him sooner. The two continued to talk, and Ashley shared her feelings about Katherine purposely keeping Tucker and everyone else in the dark about Devon's paternity. Meanwhile, at Crimson Lights, Cane and Malcolm overheard Eden reading a portion of the Restless Style article about Devon's new family ties. Malcolm was furious at the lack of trust he had with Phyllis; while Cane awaited for Daniel's arrival, asking the young man to be there for Lily.
Nick was upset with Phyllis for writing the article. Phyllis told Nick that it was information that was huge for everyone to know, therefore it was their job to break big stories. Nick believed Phyllis went behind his back as an attempt to start a fight with him. He stated that when things seemed to get good between them, she'd do something to ruin it. Phyllis snapped at Nick when he brought up Avery in their discussion. He gave Phyllis a warning: be prepared for many confrontations for what she had done. When he departed, Malcolm showed up, lashing out at Phyllis for putting something that was in confidence out there for all to see.
At a diner, Yolanda, who wanted to be known as Harmony, was stunned to see the article on a customer's laptop. She asked her boss if she could take off to tend to her son, but he refused. Meanwhile, Devon, who was still in shock, received advice from Neil not to pass criticism on either Yolanda or Tucker. Devon pointed out to Neil that the only family he knows is him, Lily and Sofia. They soon received a phone call from Katherine, asking Devon to see her at the hospital. Neil told Devon to be careful when dealing with her.
Things weren't good between Sofia and Neil, who still couldn't believe her dedication to Tucker. Sofia hit a nerve when she said she wanted to help Devon to get to know his father. Neil was dead set against it. He said that she only cared about Tucker, while his main priority was to care for Devon. As he left to go search for his missing cell phone, Sofia went into labor.
Devon was at the hospital when he ran into Abby, who was outside by Katherine's hospital room. When Abby commented on Katherine's condition, she was floored when Devon called Katherine his grandmother. He filled her in on how Katherine learned and withheld the truth about who his father was from everyone. As for Tucker, he continued to doubt that Devon would embrace him as a father. Ashley did her best to comfort him, sharing that if Devon got to know him the way she has, he will grow to love and become close to him.
Standing outside by Katherine's hospital room, Devon recalled his excitement to the job offer Katherine gave him, but recalled Tucker's warning about her. When he entered his room, her kind words fell on deaf ears. Devon was angry that she used the truth as a way to get back at Tucker. Katherine told her grandson that she didn't want Tucker to use him. As the two talked, Cane, who was there to see Katherine as well, listened in on a portion of their conversation. Katherine wanted to make things right; Devon said do right by apologizing to Neil first of all. Before leaving, Devon told Kay that he wanted nothing from her. A heartbroken Katherine came face-to-face with Cane, who offered to be there for her.
Abby took great delight in trashing Tucker, calling him a pathetic excuse of a father. She continued to trash talk him, saying that while he wanted to live the life of a rock star, he left Devon in the care of a druggie mother. Ashley quickly came to Tucker's defense, telling Abby that she won't allow her to talk to him that way. A determined Abby wouldn't let up, telling her mother that Tucker ruins everyone that comes in his path. Just then, Tucker received word from his PR manager that he and Devon all all over the Restless Style article Phyllis put out. Tucker immediately worried about Devon's emotions.
Neil showed up with his resignation for Katherine. She wanted to talk with him about things but he didn't want to. She sobbed, saying that Neil was a wonderful friend to her. Neil pointed out that they 'used to be friends'. He walked out of the room, leaving Katherine even more upset.
Devon went home, still numb by all that was happening to him. He soon heard someone by his door and was stunned to be face-to-face with his mother.
Cane saw Lily at the coffeehouse and began to see how she was doing. She expressed her gratitude to him for being a good support to her. While Lily was expressing her gratitude, Daniel, on the other hand, was ripping into his mother for her actions regarding Devon. He stated all she cared about was herself. Phyllis pointed out that she cared about him. He scoffed at her, pointing out how she set out to get what she wanted: Lucy, Nick and to out-do the magazine competition. He snapped that he hoped she was happy. She stormed off.
Neil learned from Malcolm that Sofia went into labor. He was surprised, since the baby wasn't due for another month.
Ricky had a brief run in with Eden. After he helped her from dropping her laptop, the two gave one another a quick once over. When Ricky met with Avery at the Athletic Club, then busied themselves with the search for possible jury members. He asked her if they could take a break but she wanted to keep working; that was until Nick showed up. He asked if they were doing work on Sharon' case, but Ricky quipped that Avery was all about work. Avery soon changed her mind on the break, in an effort to talk to Nick. As the two talked, she accidentally knocked over a glass of water, splashing Nick's jacket. When she tried to dry him off, she bumped over another glass of water. Avery apologized and went to get napkins to help Nick. While she was gone, Phyllis arrived, only seeing Nick. She was set to go over to him but stopped in her tracks when she saw a giggly Avery dabbing Nick dry.
On the Next The Young and the Restless…
Katherine leaves the hospital early
Devon comes face-to-face with his mother
Jack wants to settle Jabot business with Tucker
(SoapOperaNetwork.com) — A look at what's happening on "The Young and the Restless" during the week of October 3, 2011.
THIS WEEK ON: THE YOUNG AND THE RESTLESS
Avery pushes Phyllis to bring Lucy to visit Daisy. Daniel's words become Avery's ammunition against his mother. Victoria feels it's time to move on with her life.
The Inside Story: Katherine's Health Turns Everything on Its Head
The arbitration takes a turn for the worse for Katherine, when Jack testifies on Tucker's behalf. The judge rules that Jabot will go back to Tucker. After the dust settles, Katherine blasts Jack for betraying her. Her words play on Jack's guilt. Without warning, Neil catches Katherine as she collapses. She is rushed to the hospital, where word gets back to those in Genoa City, that Katherine has had a stroke. When Tucker tries to go to see Katherine, an angry Neil and Devon prevent him. Tucker does his best to tell her that what he did was merely business. Jill. Meanwhile comes to the hospital to be by Kay's side. Katherine's lawyer, Mitchell Sherman arrives, while those around her discuss what Katherine's views on life support were. Seemingly alone, Jill takes Mitchell aside and questions him regarding Devon's being in the will. Tucker overhears their conversation and begins to question Jill. She tries to avoid him but he soon figures it out. Tucker heads home, where he calls Sofia. She tells him to tread carefully when it comes to Devon. Sofia's word make Tucker realize that he doesn't want history to repeat itself. Meanwhile, as Tucker tries to figure out how Katherine located his son, Devon is blown away by who is biological father is. Meanwhile, Devon's mother, Yolanda sees his name in the news.
A Closer Look: Billy is Spotted by Cane
When Billy hears the news about Katherine, he leaves the trailer to go to the hospital. He sneaks in and sits beside a comatose Katherine, sharing what has been going on. Cane, meanwhile, is also on his way to the hospital and spots Billy slipping out of her hospital room. Later on, Cane heads to Billy's trailer, pounding on the door until Billy has no choice but to let him in. Once inside, Cane rip into Billy for not being there when Delia needed him. Billy's poor attempt at explaining himself clues Cane in to the truth: Billy is the true donor. Billy places Cane is a bad situation when he asks him to keep quiet.
What To Watch
Brock comes to be by Katherine's side
Abby's world comes crashing down as the truth comes out
Tucker could be Abby's savior or her worst nightmare
The Young and the Restless News and Headlines
William Wintersole plays Katherine's attorney, Mitchell Sherman on Monday, October 3, Tuesday, October 4 and Wednesday, October 5
Marcus Giamatti plays Dr. Felix on Tuesday, October 4 and Thursday, October 6
After many months of speculating whether she'd return or not, word is that Melody Thomas Scott will be coming back as Nikki Newman. Word is her first air date is slated for November.
Beau Kazer returns as Brock Reynolds on Friday, October 7
Debbi Morgan is joining the cast of the show. Her slated air date is Friday, October 7
Y&R ALERTS BONUS: FALL 2011
Faces from the past come back to Genoa City
Victor continues to be a burden to Billy when he demands he agree to stay away from Victoria
Cane continues to work hard at bringing Colin down for all of his crimes
More insight on the history about the Atkinson family sheds light on the decisions Cane has made
A reconciliation with Lily could be for nothing when Cane's choices places someone in harm's way
Daisy torments Phyllis from behind bars
While Lily tries her best to cut Cane out of her life, it's obvious that love is still there for the two of them
Reconciliation could be thwart by new issues for Victoria and Billy
By Thanksgiving, several romances may come back into bloom
(SoapOperaNetwork.com) — "The Young and the Restless" Episode Recap – Friday, September 30, 2011.
IT HAPPENED TODAY…
Detective Mauro was pleased with the progress that Ronan was making on the case. He studied one of the pillows that were in Diane's suite, wondering if it was a clue of some sort. As he was looking at that, a police officer came to him with a torn page from the diary belonging to Diane. Ronan read the torn page and was quick to make his move on the suspect that was listed from what he read.
Phyllis was at the Athletic Club when Ronan arrived. He purposely shared that he was narrowing his list of suspects and that Nick and Ashley were both on the top o the list. Phyllis argued that many people were in the park that night; not just Ashley and Nick. Ronan, however brought up the telephone calls between the two of them the night Diane was murdered. When Phyllis left in a hurry, Ronan was more than pleased to have rattled her.
Nick was upset to get a ransom note in his mailbox, demanding $50, 000. The first person that he called was Ashley. Together, they both believed that Adam was behind the note. Nick expressed being frustrated by the threats and shared that he was more than determined to keep the phone records from coming out. As the two were talking, Phyllis showed up. She told them that she ran into Ronan, who brought their names up in discussion. Before Phyllis could go on with what she was told, Ashley had to leave when she received a phone call from Abby. Nick told Ashley that he would be telling Phyllis everything that had happened. Once alone, Nick told Phyllis everything, including the threat for money. Phyllis offered to help Nick by setting up a meeting with the cash. She would capture the person behind the threats on a recording. Nick was happy that he opened up to Phyllis. The two shared a steamy kiss before Nick left to go get the ransom money.
Abby went to Victoria's house. She was surprised to see Victor there. She shared the news that she had planned on going to college. Just then, Victor and Abby received an alert on their phones, while Victoria received the same on her laptop. The alert was a headline about Victor and Abby being questioned about Diane's murder. Victor deduced that it was Ronan's doing. Victor gave Abby a warning: don't let the likes of Ronan get to her.
Ronan, meanwhile, met Adam at the Athletic Club with the information about the diary. Adam didn't know that she had even written about him in a diary. Ronan pulled out the torn diary page and shared the information that Diane had written about him wanting to kill her. Ronan pointed out that it was after his indictment. Adam placed the blame on Ronan, stating that he was doing whatever he could to frame him. Ronan said he either go with him to the police station willingly or he'd drag him down there himself. When they got there, Adam refused to implicate himself. Just at that moment, Victor stormed into the office, demanding to know why Ronan had leaked information to the papers about him and Abby being questioned for Diane's murder. Victor told Ronan he was not at the park when Diane was killed; Adam piped in that he wasn't there either. Not backing down, Ronan played the tape of Adam and Victor. He was confident that the tape could do a lot of damage to them both, but Victor said that that tape was recorded without either of their consent. He threatened to sue the police station and stormed out of the police station. Adam attempted to leave but Ronan threatened to arrest him based on the information found in the torn diary page.
Heather's arrival messed up Ronan's attempt in making arrest against Adam. She told him that there wasn't enough for him to go on in order to make the arrest. Ronan, however, felt that Heather was focusing more on protecting Adam. Ronan had no choice but to let Adam leave the police station.
Ashley went to Victoria's where she met with Abby. She was shown the online headline about Abby and Victor. Victor returned to Victoria's and told Victoria and Ashley that they were in fact questioned. Abby was scared that the tape of her confession would be found. Ashley learned that Victoria was already aware of the taped confession. Abby admitted that she was there when Ronan opened the lockbox, thinking that the tape would be in there. She shared with the group that Ronan found Diane's diary in the box instead.
Nick and Phyllis were at the warehouse. Phyllis was hidden with her phone in hand. Nick called out to the person he was to meet, demanding that they show their face before they got their money. Nick and Phyllis both were floored to see Ronan emerge, along with Det. Mauro and a police officer. Ronan took them down to the police station. There at the station, Ronan read Nick the riot act for trying to hide his cell phone information. Nick, however, refused to talk to him without his attorney. It didn't matter to Ronan. He revealed that Diane's found diary could have been motive for them both wanting her dead.
Determined to rattle more cages within the Newman/Abbott household, Ronan called Abby. He requested she put him on speaker phone, aware that she was with Victoria, Victor and Ashley. He told Victor that the paper would place an apology to him for putting his questioning in the newspaper. Ronan then shifted the gears and started to ask Abby what Diane had on her. Before Abby could answer, Victoria spoke up for her. During the phone interrogation, Ronan told Victor that it would be in Abby's best interest to come clean. He also shared about Ashley admitting to have gotten into an argument with Diane, and Victor being at the park that night. He told Victoria that because of that information about her father, it blew her alibi out of the water. When Ronan failed to get them to confess, he hung up the phone. Victor and Ashley both thought that Ronan didn't have any solid proof on any of them.
Alone together, Victoria told Victor that she saw Victor with Diane the night she died. Meanwhile at the police station, Ronan went back to the pillows that were at the police station. He soon realized that they were clues about each of the suspects. He placed his focus on the 'Girls Just Want to Have Fun' pillow. He tagged that to being about Abby. He soon cut open the pillow and found the memory stick inside.
Adam saw Heather at Crimson Lights, where he thanked for getting him out of staying at the police station. Heather, however, corrected him, pointing out that it was based on the lack of evidence. When Adam brought up the thought that the diary could have been forged, Heather threw it in his face that he did the exact same thing to Victor.
Adam set up a meeting with someone. When he got to the warehouse, he called the person out, telling them that they were getting out of hand. He lectured that trying to set him up for Diane's murder was a big mistake. He went on to bring up the diary entry. The person in hiding wound up a little toy monkey. Adam walked off.
On the Next The Young and the Restless…
The truth comes out about Abby
Avery continues to push Phyllis
Tucker stands up for Abby
(SoapOperaNetwork.com) — "The Young and the Restless" Episode Recap – Thursday, September 29, 2011.
IT HAPPENED TODAY…
Ashley wanted to continue her discussion with Tucker about being CEO of Jabot. Tucker was reluctant to agree about her taking on the role, afraid of how it would go for Jack, but she was confident that Jack would want to share the role with her. Unable to hide the truth from her, Tucker confessed his deal he made with Jack. Ashley was upset that Tucker once again held information from him, but softened after her explained the importance of keeping marriage separate from business. She realized that e was trying to get Jabot back for her.
Devon and Abby bumped into one another at Crimson Lights. He asked if she was aware that Tucker was suing Katherine to gain control of Jabot. Abby thought that Tucker took great pleasure in bullying people around. Devon mentioned to her about how Tucker warned him about doing business with Katherine, accusing her of using him just to get even with Tucker. When Tucker arrived, Abby and Devon's mood changed. Tucker approached Abby, telling her to give Ashley a call regarding the message she left for her. After he was done talking to Abby, Tucker wanted to know from Devon if he took his advice to avoid Katherine. Devon told him he wasn't about to pass up a great chance to do good for himself. Abby soon took Tucker to task in his quest to take the company away from Katherine, but he pointed out it was business and that he was doing it for Ashley. Abby scoffed, telling him he's all about himself. When he pointed out that he's changed, she laughed at him and told him she no longer believed that.
Neil met with Sofia at The Athletic Club. He wanted to know how she and the baby were doing. She mentioned that she was doing well. Their discussion went from baby to business. Neil thought they should work together to get Tucker and Katherine to settle out of court, but Sofia didn't agree. She was firmly on Tucker's side. Neil questioned her integrity, pointing out that not too long ago, Tucker fired her and was all set to have charges pressed against her. Things continued to be awkward for them, and Sofia said that their meeting together was a mistake. She opted to go find Malcolm. Neil commented that it would be the best for everyone if the baby was his brother's. When Neil left, Malcolm showed up, giving Sofia a pregnancy pillow. He too asked how the baby was. She gave him a sonogram picture to see. She lamented how she wished that the two of them were still together. Malcolm, however, wasn't ready to take steps in their relationship.
Katherine went to Jabot to see Jack. She talked with him about the lawsuit and asked him if she could count on him for his support in court. Jack, however, was hesitant, due to his deal he already made with Tucker. He commented that he didn't want to be in the middle of her fight with her son. Katherine brought up how she felt that Jack was more of a son to her than Tucker was. When she pleaded with Jack to help her, he started to feel slightly guilty.
Shortly after Katherine left, Ashley showed up to see Jack, making him aware that she knows about his and Tucker's agreement. Jack was unsure that he could win against Katherine, but Ashley was confident. Meanwhile, Katherine returned home and saw Neil. He told her that he couldn't get Sofia to help out. Neil was stunned to learn that Jack wouldn't be helping Katherine. Katherine wasn't worried about Jack, feeling that he would still come through for her, but Neil felt she was relying too much on Jack, and cautioned her to be careful. The discussion of Sofia and Malcolm made Katherine think on the revelation that Devon was her flesh and blood.
When Katherine arrived at the court house, she received dagger eyes from Tucker. He headed inside the court room and talked to Ashley, who voiced her concerns regarding Jack's attitude on whether they had a shot or not. Katherine walked in and told Tucker there was still time for him to back out but he refused. Neil arrived and took his place by Katherine, while Sofia did the same with Tucker. It was Jack's arrival, however, that caught everyone's attention. Katherine's hopes were crushed when she saw Jack going over to Tucker's side, taking a seat beside him.
At the police station, Paul and Ronan were discussing the latest evidence: Victor's shoes and Diane's diary. Handing him to pages of the diary, Paul set off to get information from the manager of the store where Victor donated his shoes. Shortly after leaving, Heather arrived. She and Ronan went at one another over their cases: Ronan making a mean comment regarding Sharon's plea offer, while Heather criticized his lack of getting an arrest in the murder of Diane.
Adam received a call from Ronan, requesting that he meet him at the police station. When he hung up, Heather arrived. He told her he heard about the plea deal that was offered to Sharon. He fished for details about the murder investigation, wonder what Ronan wanted him for. Heather told him that she couldn't tell him about the case. He told Heather he didn't kill Diane. Things became awkward, though between the two of them when Adam mentioned the good times between them.
Victor showed up at the police station and went at Ronan regarding Abby. Ronan told Victor that his daughter was in the clear, but he had something to show him. He showed Victor the shoes that he wore at the park that night. Ronan explained how they located the shoes back to a charity store, even showing Victor the receipt. An annoyed Victor pointed out that anyone could have put on the shoes. He went on to say that Adam could be setting him up for a crime he didn't commit. When Ronan stepped out o the office, Adam soon arrived, facing off with his father.
Adam and Victor went at one another, accusing the other of the crime. Both were unaware that Ronan had a bug planted in his office. As they continued to lay the blame on one another, Ronan got overly confident that he had evidence against both men. His conversation with Paul was interrupted, however, when Heather showed up. Paul told her that they purposely set Victor and Adam up to see what they would reveal. Back in Ronan's office, Adam questioned Victor on if he ever wondered what it would have been like for them if things had been different between the two of them. Victor chose to ignore the question and soon huffed out of the office. Adam soon departed and locked eyes with Heather. Both Paul and Ronan noticed the tension. Heather insisted that it was nothing going on. Paul pointedly said there had better not have been.
Ronan went into his office, followed by Heather. Looking at his investigation board, he told her that he was confident that big puzzle to the murder was coming together.
On the Next The Young and the Restless…
Phyllis learns about Nick and Ashley
Ronan again questions Adam
Abby's secret gets closer to coming out
(SoapOperaNetwork.com) — "The Young and the Restless" Episode Recap – Wednesday, September 28, 2011.
IT HAPPENED TODAY…
Victor met up with Sam at Crimson Lights. Sam told him that Victoria sprained her ankle while at the stables. Victor was thankful that Sam was there and commented that he didn't want her to be alone. He did, however, make a comment about Billy. When he questioned Sam on whether she heard from Billy, Sam pretty much wanted nothing to do with being involved, telling Victor he'd have to ask her that question on his own.
At the house, Victoria was walking on crutches, when she spotted Keely sniffing at the closet door. Unaware that Billy was inside, she stood by it, wondering what the dog was sniffing at. Before she could open it, she wound up hurting her injured foot. She took a sit on the chair, rubbing Keely's fur, while Billy quietly peeked out to get a glimpse of his estranged wife.
At the police station, Ronan was frustrated that they couldn't locate the missing shoes Victor wore at the night of Diane's murder. He demanded that his team continue to look for them so he could get some evidence to prove that he was in fact there that night. Meanwhile, Abby, who was at the police station, left a message for Ashley, telling her that she was going to talk to Ronan, stressing that her mother wasn't a murderer. When she made her way for his office, she stopped dead in her tracks when a police officer came back to report that the manager from the Athletic Club called to report the lockbox that she had. Abby started to sweat when Ronan hurried his way out of his office to go to the club to retrieve the box. Abby immediately followed him.
Ashley and Tucker were having lunch together at Gloworm. She showed him the latest product that was making a dent in business. She expressed how the very product she created was doing so well, but she was not even a part of Jabot anymore. She wanted back in the minute Tucker worked his best to get the company back. She asked on how he'd feel in putting her back as CEO of Jabot once he got the company back. Tucker was hesitant to answer, remembering the deal that he already made with Jack. Ashley said that she felt that Jack and she could work side by side again as co-CEOs. Before she could convince Tucker on the idea, he told her he had an important meeting to get to, and headed out.
After getting off of the phone with Tucker to meet up, Jack's conscience, John Abbott, appeared. Jack instantly guessed that he was going to lecture him for wanting to take Jabot away from Katherine. He listed all of the reasons why he wanted Jabot back. He realized that he'd be jeopardizing a lifelong friendship with Katherine, but Jack was tired of the family company being used as a way for Tucker and Katherine to get back at each other. Jack was stunned when John didn't disagree with what he wanted to do; telling his son not to do things half-assed. When Jack turned his back, still talking to his father, the ghost of John soon disappeared. Jack silently thanked his father.
Sam showed up at Victoria's house. When he walked in, he started gushing over Keely. Billy, however, misunderstood the affections, thinking that Sam was referring to Victoria. Sam continued to gush over Keely, who soon left him to go back to sniff out Billy. The dog soon sat looking at Billy, who was hiding out in the hallway of the house. Sam asked on how Victoria was feeling, and she hinted at how her injure was keeping her from being able to get things; including a mere soda. Sam took the hint and told her that he'd get her a soda. They soon heard a noise, which Sam went to inspect. When Sam was gone, Billy was able to quickly exit the house.
Neil and Katherine were at her home conducting a business meeting. Devon showed up unannounced, excited about finding a possible building. When he proposed his idea, both Katherine and Neil gave their concerns about buying a building so soon. Devon was initially frustrated, thinking that Neil was shooting down his idea because of his past concerns. After Katherine suggested that Devon talk to her legal team and come back with a proposal, she'd give it more thought. She left to take a phone call, leaving Devon and Neil alone. Devon apologized to his father for thinking that he didn't have his best interest at heart. Neil accepted and told Devon he did believe in him.
Ashley was furious that Abby once again decided to take matters into her own hands. She voiced it with Victor, who told Ashley he warned Abby to stay away from Ronan. After Ashley left, Victor called his daughter, lecturing her on getting mixed up with Ronan; telling her to leave it to him. Abby saw Ronan leaving the club with the lock box. She quickly shared what she discovered with Victor, who again told her to not get roped into what was going on. When they ended their conversation, Abby was on her way out, when Ronan approached her, questioning why she was so curious about what was in the lock box. He took her with him to the police station.
Billy vented his frustrations to the ghost of John Abbott. He shared how he saw Victoria moving on with someone else. He regretted making that deal with Victor in order to save Delia. John told Billy that he made his decision because he was doing what was best for his daughter. John pointed out that he needed to let go of his past with Victoria, or he would only keep himself miserable. Meanwhile, Victoria wrote another email to Billy.
Tucker and Jack met up in his office. Tucker told Jack that once he got his testimony against Katherine, he would make Jack sole controller of all of Jabot's operations. Jack, however, said that it wasn't good enough. He wanted Tucker to give him Jabot the minute the company was back in his hands. Tucker was upset that he was going back on their original agreement, but Jack wasn't budging, pointing out that if he didn't agree, he wouldn't testify. Tucker relented and agreed to what Jack wanted. Ashley soon arrived and questioned if Tucker's meeting was with Jack. When she questioned what they were up to, both men lied to her. Turning to Tucker, Ashley pointed out a past conversation they had: both of them not keeping things from one another. Meanwhile, back at Katherine's, Neil and Devon were concerned when she shared that she received a phone call from her lawyer. He told her that Tucker was suing her for Jabot.
At the police station, with Abby present, Ronan had the lock box opened. Inside was a journal that Diane was keeping. Ronan told Abby to stay put until he came back. Abby told him that he could talk to her lawyer and walked out. Going to the board of suspects, Ronan wondered what Diane had over Abby. Minutes later, a cop came into Ronan's office with the shoes Victor wore on the night of Diane's murder.
On the Next The Young and the Restless…
Tucker has a confession for Ashley
Neil questions Sofia's integrity
Victor continues to taunt Adam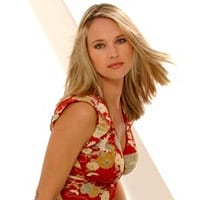 (SoapOperaNetwork.com) — "The Young and the Restless" Episode Recap – Tuesday, September 27, 2011.
IT HAPPENED TODAY…
Cane stressed the importance to Ronan of taking down his father with the information that he's given him. Ronan told Cane that it would take time, and that he would need professional experts to help break the codes. Cane said this was the best opportunity to catch his father in all the illegal activities he's been doing. Meanwhile, Colin snuck up on Lily, who was in the park playing with the twins. She took him to task on his being there, despite the restraining order she took out on him. Colin said it was mere accident running into her.
Gloria was disappointed when nobody seemed to care that she was missing. When Jill walked up on the conversation, she teased her too, until Gloria took a jab at her. She hit a sore spot when she asked Jill if she heard anything from Billy. Meanwhile, Billy ruefully laughed when Michael walked into the trailer with groceries for him. Michael lectured him for sneaking out of his own place. Billy, however, had a question for him: who the hell was Sam, and what relationship did he have with Victoria.
Victoria was hobbling on her injured ankle, when Sam told her to take a seat. As he was tending to her, he flashed back to his taking care of Sharon when she injured herself back at his farm. Sam told her that he thought she should go have it checked out. Victoria admitted to Sam that she was having a hard time forgetting about Billy.
Noah visited Sharon in jail. He wanted Sharon to go back and accept the deal that the DA offered her. Sharon didn't want to do a 'no contest' because she wasn't going to admit guilt to anything that she didn't do. Noah, however, pointed out that she would be missing out on so much in their lives if she were in jail. Noah told her that Michael would be stopping by to see her; just give it some thought.
Neil stopped by to see Victoria. Sam got his 'vote' in agreeing that Victoria needed to see a doctor for her sprained ankle. Alone together, the topic about Billy came into play. Neil admitted that he thought about Drucilla from time to time. He admitted that he missed the old Victoria he used to know; the one that set her mind to something and made them happen. Victoria admitted to missing the old her too.
Michael told Billy he wasn't interested in talking about Sam Gibson. Billy let it slip that he was near the house and Michael immediately lectured him on the risks that he was creating for himself. He told Billy that they were all putting their relationships on the line to help him out. He told Billy that once Delia was well, he would be leaving town anyway. He questioned what he wanted from Victoria. When Michael left, Billy snuck out of the trailer to head over to Victoria's.
At the prison, Sharon asks Michael if he thought she made a mistake not taking the deal from the DA. Michael told her that he believed that she might have. He told her, putting himself in her shoes, it would be hard to be apart with his family for 28 years. Sharon believed that Avery could win the case. Sharon said she needed some time to think. Sam showed up and she shared with him on Noah's visit.
At the park, Colin again apologized to Lily for startling her. Cane soon arrived and told his father to leave Lily alone. Colin soon left the park, leaving a nervous Lily to fall into Cane's arms. She was thankful that Cane showed up when he did. She was on her way to do an errand, but asked Cane if he wanted to join them.
At the hospital, the doctor gave Victoria a prescription for some medication to take for her sprained ankle. He asked her about Reed. She told him that he was doing fine. Victoria's curiosity got the better of her when he mentioned seeing Billy at the hospital twice within 24 hours. In the meantime, back at Victoria's house, Billy snuck in. He soon was approached by Keely, Victoria's new dog.
Colin was with Jill at Gloworm, when she got a call about work. She dashed off, but promised to come back to see him in a bit. After she left, Gloria started to ask Colin if Jill had ever seen him get really angry before. An un-amused Colin refused to talk further with her. Gloria still pressed to know what he was looking for while they were in the wine cellar. He again refused to talk. Gloria received a phone call from Ronan, wanting to speak to her. She excused herself and headed out; leaving Colin wondering what she was up to.
Victoria headed over to Billy's trailer, peering inside. Back at her place, Billy made nice with Keely, but was found out, when a girl scout came to the door, wanting to sell cookies. When she left, Billy was set to leave, but was forced to hide in the closet when Victoria returned home.
Cane and Lily went to the dance studio to see Madame, Drucilla's former dance teacher. She wasn't aware that Cane and Lily were now divorced. Lily admitted to keeping her out of the loop. Neil arrived, after getting a message from the nanny on where she was. Neil questioned what was going on between her and Cane. He soon told Lily that he realized that he wasn't giving her enough credit on how to handle her life. He told her to do what made her happy.
At the police station, Gloria wanted to know why Ronan was more concerned about Colin's past, rather than who locked them in the wine cellar. Colin, on the other hand, wanted whoever he was talking to on his cell phone to take care of the 'Gloria Bardwell' problem.
Noah was upset when Sharon told him that she wasn't taking the deal from the DA. Noah assumed that Sam talked her out of taking the deal, but Sharon said that she did her own thinking and she made the decision on her own. She believed she was doing what was right and best for her family. Sharon believed that she would be cleared of all charges. Noah, however, wasn't so sure.
On the Next The Young and the Restless…
Ronan questions Abby's curiosity over the lock box
Victor questions Sam on if Victoria has mentioned Billy to him
Ashley wants to know Tucker's thoughts of her being CEO of Jabot again
(SoapOperaNetwork.com) — "The Young and the Restless" Episode Recap – Monday, September 26, 2011.
IT HAPPENED TODAY…
Ronan went to the hospital to see Chloe and Delia. He was happy to hear the news that Delia found a match. Chloe shared the news that Kevin was the match. Meanwhile, at Crimson Lights, Kevin is frustrated at having to keep the secret that Billy is the actual donor. Michael understood how he was feeling. They both realize that they didn't realize that Gloria was locked in the wine cellar. Michael told Kevin that once she learned that he was the donor for Delia, her focus would be placed on it being a true sign that Chloe and he belong together.
Jack was furious that Victor sent him on a wild goose chase in Hong Kong. He accused Victor of not wanting Billy found, but Victor told Jack that he was there to help. Billy, who snuck out of the trailer, came back and overheard their conversation. When the two men left, Billy snuck back into the trailer with a bottle of liquor. He was getting ready to open it up when Victor came back inside, asking what he was doing.
Sharon came into the jail visiting area to grab a book, when she spotted Daisy reading. She thanked her for running interference with another inmate. Daisy told her it wasn't a big deal. She told Sharon that she should be thanking her; her good deed helped change things for her. Sharon was curious to know what she was talking about. When Avery walked in to see Daisy, Sharon was curious to know what was going on.
Nick saw Victoria at Crimson Lights. He asked on her injury but she told him that she was fine. They got to talking about how on edge Phyllis was, and how he bought her a little distraction to take her mind off of things. As for Phyllis, she was in the park, when she as served papers, courtesy of Avery.
Chloe still wanted to know why Ronan came back to Genoa City, besides the case. Ronan didn't feel at ease with telling her the truth and decided to leave. She soon ran into Victoria, who was coming to the hospital. They both were wondering why Kevin was acting super strange about wanting people to pat him on the back for his being a match for Delia.
Sharon wondered why Avery took on Daisy's case so fast not giving away that she could be doing it as a way to get back at Phyllis. Daisy asked Sharon if Avery was the best lawyer to have. Sharon quipped that if anyone could handle Phyllis, Avery could. Meanwhile, a livid Phyllis bypassed Nick and went to talk to Michael, who was out on the patio of Crimson Lights. She was angry that Daisy is requesting visitations of Lucy. She came even more furious when Michael revealed that Avery was now Daisy's new lawyer. When Avery shows up, Michael tells her that she just made a mistake in taking Daisy's case; unlike Sharon, Daisy isn't innocent. When the two women are alone, Phyllis tells Avery the only reason why she is taking Daisy's case is because she's pissed at her. She went on to tell Avery that she was getting back at her for not being there. Nick returned to the coffee house and overheard the end of their conversation. Avery wanted to know what she ever did to Phyllis to make her consider her an enemy.
Kevin showed up at the trailer to vent that he can't take keeping the secret from Chloe. As Kevin is venting about Chloe's sudden re-attraction to him, Billy realizes that Kevin still has feelings for Chloe. Kevin, in turn lectured Billy for being willing to skip town when he knew he still had feelings for Victoria.
Sharon had a dream that Avery came to her jail cell to tell her that she was now a free woman. Thanks to the testimony of Victor, she could go home to her family. When she walks out of the cell, the doors close. She turned around and saw Victor in a prison uniform telling her "Now you're free." She woke up with a start. Minutes later, Victor paid her a visit. He was concerned when she was distant toward him. She told him she didn't want him to risk everything he had because of her, but Victor told her he was going to do right by her in testifying.
Phyllis ran into Ronan at the park. She wanted him to arrest her. Ronan wanted to know why he should arrest her. She told him about being forced be bring Lucy to see Daisy. While sympathetic, Ronan pointed out that he couldn't arrest her. When she shared that Avery was the one that was Daisy's lawyer, he stunned her when he told her he knew that they were siblings. Before she left, Ronan quipped that maybe she could get a case of chicken pox; since it was currently going around.
At the Athletic Club, Nick approached Avery. He told her that he overheard some of her conversation with Phyllis. He pointed out that Phyllis usually goes full throttle when there is someone she needed to protect. Nick managed to get Avery to talk about the good times that she and Phyllis shared as kids. He learned that to get through the rough times, they'd play video games. When Phyllis tried calling Nick, he ignored the call, but slid the gift he was going to give to Phyllis to her. Inside was a video game.
Jack wanted to know what Victor was up to when it came to Sharon's case. Victor told him to mind his business. Abbott told him that he'd be keeping an eye out on him to catch him, but Victor smugly walked away. Meanwhile, back in jail, Sharon and Daisy had another conversation. Daisy was confident that Avery was going to give her what she wanted: visitations with her daughter.
Victoria decided to write another letter to Billy, hoping that he'd eventually read it. Billy did in fact go to his laptop after hearing the 'new email' chime. He was crushed to read that Victoria was 'doing well and moving on'
On the Next The Young and the Restless…
Sharon asks Michael if she made a mistake
Colin startles Lily and the twins
Billy hides out as Victoria comes home
(SoapOperaNetwork.com) — "The Young and the Restless" Episode Recap – Tuesday, September 20, 2011.
IT HAPPENED TODAY…
Chloe was overcome with joy when Kevin told her that he was a match as Delia's bone marrow donor. Kevin failed to get Chloe to remain mum about his being a match, when she shared the news with Victoria. He approached her, asking her to keep quiet, giving the excuse that he was afraid Nick would make it big news in Restless Style. While Victoria didn't understand why Kevin would want to keep it quiet, she understood. He was on the verge of telling her the truth but Esther's arrival prevented him. She learned of what he did and couldn't stop thanking him.
Cane and Jill met one another at Gloworm. She was still upset about Colin leaving with Genevieve. Cane offered his sympathy for her sadness. While they were together, Cane noticed the bottle of wine Jill was drinking. It was from the Atkinson family wine cellar. Katherine's arrival dampened things when she accused Jill of getting closer to Cane because she didn't have Billy there. She told Cane he was no better than his father. Tired of Katherine's meddling, as well as cruel words, Jill blasted her as being a woman that was unable to have a relationship with her own son, rather settling in on a twisted relationship with her instead.
Victor continued to keep a watchful eye of Billy, determined to make sure he stick to the deal they made. Growing frustrated, Billy snapped at him. Billy was stunned to learn that Michael, who showed up, was a participant in Victor's little scheme. Michael admitted to arranging everything, even making sure to have hired Dr. Renner to perform the transplant. A disgusted Billy was more than ready to hightail it out of the trailer and to the hospital to expose Victor. Victor threatened to expose Billy's secret. He went on to tell him that Chloe would keep him from Delia if she learned the truth. Billy believed that even if Victoria learned the truth, she would forgive him. When Victor left, Billy opened up his laptop, he stared at images of Victoria. He soon started to daydream of Victoria coming to the trailer. In his daydream, she told him how much she needed and missed him. He tried telling her what he did, but she didn't let him. She begged for him to never leave. Snapping out of he daydream, a sad Billy realized that he wouldn't be a hero.
Still trapped in the wine cellar, Colin bemoaned that Genevieve made sure to keep him fed. Gloria, in the meantime, babbled on about herself and her fabulous sons, as well as how a bookie business was being done at Gloworm. Colin chose to ignore her when she requested he share his past with her. He stumbled on to a safe during his search. Before Gloria could see it, he covered it up. After drinking more wine, Gloria passed out, leaving Colin making his way back to the safe. In the meantime, Cane showed up at the Atkinson house and headed downstairs to the wine cellar. Gloria, nor Colin heard his knock on the door.
At Tucker's apartment, a contrite Abby told Ashley it wasn't her intention to get her into trouble. She, however, didn't hold back in her belief that Tucker was a murderer. A furious Ashley told Abby that when she tries her best to hurt Tucker, she is also hurting her. Tucker, meanwhile, was telling Devon to be on his guard when it comes to Katherine. She was only using him to get back at Tucker. Devon, however, didn't take his words too seriously. Tucker left and headed back to the apartment, where he overheard Ashley and Abby's conversation. He interrupted their conversation and blasted Abby for what she did to her own mother. He told her if she didn't like the two of them together it was too bad. Ashley soon hopped on the bandwagon and Abby that either she accept their relationship or stay out of her life. Abby chose to walk out of the apartment. Alone together, Tucker questioned Ashley's interrogation with Ronan, but she shared about how she was in the park the night of Diane's murder. They each promised one another that no matter what, they wouldn't keep things from one another.
At the hospital, Kevin learned that Michael was the one that helped Victor set up the faux donor. He told him he wanted it to be him because he knew that his heart truly belonged to Delia. Jill and Cane soon arrived, learning of Kevin being a match. Chloe wanted to celebrate her daughter having a donor. When she spotted Victoria outside Delia's hospital room, she realized she was still trying to get in contact with Billy. She told Victoria that she had to give up on believing that Billy would do the right thing, because it only led to disappointment. She told Victoria that Billy would never be allowed back into Delia's life. Once Chloe left, Victoria sent off the email to Billy. Back at the trailer, Billy got the email and was tempted to write back. He again had another daydream, but this time, Victoria wasn't at all pleased to see him, telling him that he shouldn't have returned.
At Gloworm, Abby vented to Devon about how Ashley once again chose Tucker over her. She said that as far as she was concerned she didn't want to see her mother or be in her life. Devon lectured her, telling her that she needed Ashley in her life. He told her it was time to stop hurting her mother and take the high road.
On the Next The Young and the Restless…
Adam takes the witness stand
Gloria sees the dark side in Colin
Avery tells Sharon to get ready to be shredded by Adam's testimony