Posts By:
Kambra Clifford, West Coast Editor
Soap fans certainly know Eddie Cibrian as "Sunset Beach's" Cole Deschanel, but the hunky star is widely known for a slew of other roles in films and TV shows like "Third Watch," "Vanished," "Ugly Betty," "CSI: Miami," "The Playboy Club," and "For Better or Worse." And now the actor is adding yet another gig onto his resume, this time in a new Hallmark Channel original movie called "Notes From Dad."
"The Young and the Restless'" Eric Braeden has played Victor Newman for an outstanding 33 years, and one thing he has noticed in those three decades of hard work is that there actually is a magic formula to thank for his success and the success of the long-running sudser: Simply staying real.
Fans who loved seeing Crystal Chappell (Gina Brogno, "Venice;" ex-Carly Manning, "Days of our Lives;" ex-Olivia Spencer, "Guiding Light") as Jane in Steve Silverman's Alfred Hitchcock-inspired series, "The Inn," are in for quite a treat: The two-time Emmy Award winning actress is reprising the role in the second season of the dark drama!
"I'm so proud of this project," Chappell says of the series, which follows the journey of a woman (Chappell) whose car breaks down off the beaten path and is forced to stay at the town's local inn. "The role fulfilled my dream of playing a Hitchcock girl kind of character."
Genoa City is apparently a very popular place to be, as "The Young and the Restless" is adding yet another character to the canvas. This time, the sudser has tapped actress Mishael Morgan to play the new character of Hillary Curtis.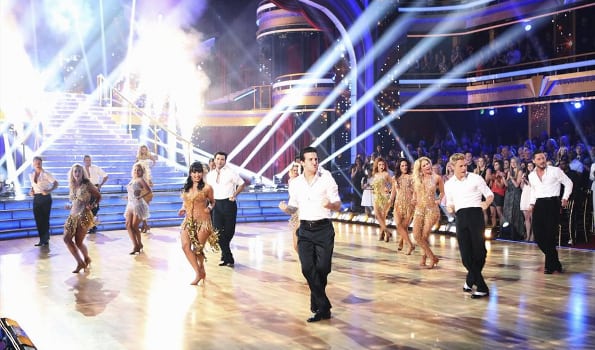 When ABC unveiled its new fall lineup this week, one thing fans couldn't help but notice was a drastic cut to "Dancing With the Stars," which will only be airing one night a week — on Mondays — come fall. The network has decided to build the results show into the new two-hour once-a-week format, and ABC Entertainment Group President Paul Lee has spilled the details on why that decision was made, as well as teased some other major changes in store for the popular reality series.
ABC formally announced its new lineup of shows on Tuesday at an upfront presentation held at New York City's Avery Fisher Hall, and Paul Lee, the ABC Entertainment Group president, called series like the network's new Steven Spielberg-produced drama, "Lucky 7," soaps! And he revealed much more about the new shows in a special press conference in which Soap Opera Network took part.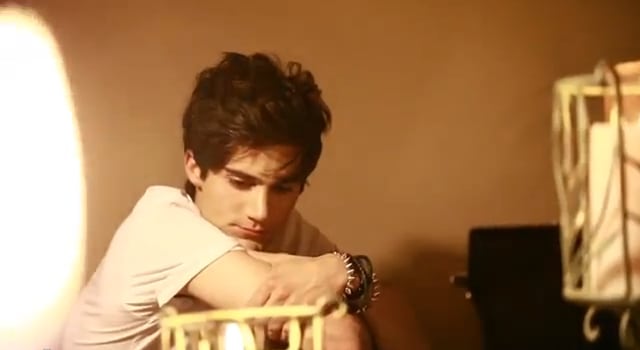 "The Young and the Restless'" Max Ehrich (Fenmore Baldwin) has gone from soap star to rock star seemingly overnight. He and his boy band, Infinity, just recently released a music video of their version of Rihanna's Stay, and now the group is prepping for their first ever live performance!
Doug Davidson (Paul Williams, "The Young and the Restless") may have been nominated for an Emmy for Outstanding Lead Actor twice before, but the veteran actor admits that the honor never, ever gets old. In fact, he says the onset of social media has actually made receiving the honor all the more spectacular! "The support we get from the fans is so immediate now, because of Facebook and Twitter and all of that, and it's almost like they're riding along with you. So it's really exciting!" he says. "Everybody should have something like this in their job, where you step back and get recognized by your peers."
When we caught up with "The Young and the Restless'" Max Ehrich (Fenmore Baldwin) on the day he found out he's been nominated as an Outstanding Younger Actor for this year's Daytime Entertainment Emmy Awards, he was slightly in a daze. "I've been in daydream all day," he admitted. "I feel like I was hit by an electrical current."
But that's a feeling that happened after his initial excitement, which began when his phone started blowing up at 6:00 a.m.! "I couldn't go back to sleep. I was running around my apartment," he says with a laugh. "It's an honor, first off, just to have this job, where I get to do what I love to do for a living, and then to get recognized for my work is an amazing feeling."
ABC has consistently brought soap-worthy programming to primetime ("Desperate Housewives" and "Revenge," to name but two), and the schedule for this fall is no different: Intermixing with popular mainstay shows like "The Middle," "Modern Family," and "Grey's Anatomy," come thirteen brand new shows, a few of which may spur "General Hospital" and other daytime soaps to come to mind! And Wendy Moniz (ex-Mayor Finn, "One Life to Live," ex-Dinah Marler, "Guiding Light") strengthens the soap/primetime connection with a role in the new drama, "Betrayal." Read on to get the exciting details!