Posts By:
Soap Opera Network Staff
via Press Release
GILLES MARINI IS PROMOTED TO SERIES REGULAR ON 
ABC FAMILY'S HIT DRAMA "SWITCHED AT BIRTH" 
Burbank, CA (September 18, 2012) – Actor Gilles Marini has been promoted to series regular for the upcoming second season of "Switched at Birth," the hit original drama on ABC Family. Gilles has a recurring role in the first season as Angelo Sorrento, Bay's biological father and Regina's ex, who comes back into their lives after finding out about the switch.
The Fall leg of the first season is currently airing Mondays at 8:00 PM ET/PT on ABC Family, with the second season premiering in early 2013. Fall season to date, "Switched at Birth" ranks as the #1 scripted cable TV telecast in Women 18-34 and Women 18-49 against all Monday cable TV telecasts.
Gilles can also be seen on the upcoming season of "Dancing with the Stars: All Stars" on ABC.
"Switched at Birth" is executive-produced by Lizzy Weiss ("Blue Crush"), Paul Stupin ("Make It or Break It"), Becky Hartman Edwards ("Parenthood") and John Ziffren ("Melissa & Joey," "Make It or Break It"). The series stars Katie Leclerc as Daphne Vasquez; Vanessa Marano ("Gilmore Girls") as Bay Kennish; Constance Marie ("George Lopez") as Regina Vasquez; D.W. Moffett ("Friday Night Lights") as John Kennish; Lea Thompson ("Back to the Future," "Caroline in the City") as Kathryn Kennish; Lucas Grabeel ("High School Musical") as Toby Kennish; and Sean Berdy as Emmett Bledsoe with guest star Marlee Matlin ("The West Wing").
Part of the Disney/ABC Television Group, ABC Family is distributed in over 97 million homes. ABC Family features programming reflecting today's families, entertaining and connecting with adults through relatable programming about today's relationships – told with a mix of diversity, passion, humor and heart. ABC Family's programming is a combination of network defining original series and original movies, quality acquired series and blockbuster theatricals. Emmy® Award-winning ABCFamily.com provides a variety of interactive entertainment and community features, from rich, fan-centric programming – including blogs, viewing parties, webisodes, full episodes of the network's hit programming, along with sneak peek exclusive previews and behind-the-scenes clips. ABC Family is also the destination for annual Holiday events with "13 Nights of Halloween" and "25 Days of Christmas." ABC Family. A New Kind of Family.
via Press Release
"THE TALK" CELEBRATES 25 SEASONS OF "SURVIVOR" WITH SPECIAL COMMEMORATIVE SHOW, SEPT. 19
THIS JUST IN…
…from CBS Entertainment
THE TALK Will Feature Appearances By Upcoming "Survivor: Philippines" Castaways, Medical Evacuees Michael Skupin, Jonathan Penner and Russell Swan, and Lisa Whelchel (Blair from "The Facts of Life")
CHEAT TWEET: #THETALK celebrates 25 seasons of #SURVIVOR w/special show & fan fave contestants 9/19, 2pmET/1pmPT
http://bit.ly/UfPT4v
CBS daytime talk show THE TALK will celebrate SURVIVOR's 25th season with a special commemorative show, on Wednesday, Sept. 19 (2:00-3:00 PM, ET; 1:00-2:00 PM, PT) on the CBS Television Network.  The show will feature appearances from upcoming SURVIVOR: PHILIPPINES castaways: Medical Evacuees Michael Skupin, Jonathan Penner and Russell Swan, as well as Lisa Whelchel (Blair from "The Facts of Life").
Hosts of THE TALK will also participate in a SURVIVOR challenge on stage and the audience and viewers at home will have a chance to win SURVIVOR-themed prizes.
SURVIVOR: PHILIPPINES returns Sept. 19 for its 25th season with a special 90-minute edition (8:00-9:30 PM, ET/PT) on the CBS Television Network.    The show is hosted by Emmy Award winner Jeff Probst and produced by SEG, Inc.  Mark Burnett, Jeff Probst and David Burris are executive producers and Leisa Francis is co-executive producer.  For more detailed information on SURVIVOR: PHILIPPINES and the castaways, log on towww.cbs.com/survivor.  Photos are available at www.cbspressexpress.com.
THE TALK, CBS's daytime talk show features a panel of well-known news and entertainment personalities discussing current events, pop culture, contemporary issues, family, celebrity and the trending topics of the day. The daily one-hour series is co-hosted by Julie Chen, Sara Gilbert, Sharon Osbourne, Sheryl Underwood and Aisha Tyler. John Redmann and Gilbert, who developed the show, are executive producers.
CBS announced today that it will broadcast the 39th Annual "People's Choice Awards" Live on Sunday, January 9, 2012 from the Nokia Theater L.A. Live. Additionally, fans of TV, Music and Movies can begin voting on 15 potential new categories to be added to this years telecast. Voting is now open at www.PeoplesChoice.com/pca/categories.
via Press Release
THE "PEOPLE'S CHOICE AWARDS 2013″ TO BE BROADCAST ON THE CBS TELEVISION NETWORK LIVE JAN. 9 FROM THE NOKIA THEATER L.A. LIVE

Mark Burnett to Return as Executive Producer of "People's Choice Awards 2013″

Category Voting Launches Today at 

www.PeoplesChoice.com

 and Via Social Media PlatformsCHEAT TWEET: .@peopleschoice Awards will be broadcast LIVE on CBS on January 19. Vote for categories at 

www.PeoplesChoice.com

!

The PEOPLE'S CHOICE AWARDS, the only major awards show where fans determine the nominees and winners across categories of movies, music and television, will air live from the Nokia Theater L.A. Live onWednesday, Jan. 9, 2013 (9:00-11:00 PM, ET/delayed PT) on the CBS Television Network.

Award-winning producer Mark Burnett will return as executive producer of the telecast, which will serve as the kick-off to the 2013 awards show season.  "I am so thrilled and fortunate to be once again producing this year's 'People's Choice Awards,'" said Mark Burnett, PCA Executive Producer.  "Passionate and devoted fans are what make us successful and it is an honor to give them a chance to celebrate their favorites in entertainment."

In People's Choice tradition, fans will once again have the opportunity to weigh in on new PEOPLE'S CHOICE AWARDS categories.  Starting today, 15 categories are eligible for voting on www.PeoplesChoice.com/pca/categories and the top vote-getters will be added to the pool for the 2013 show.  Potential new categories include Favorite On-Screen Romance (Movies), Favorite DJ (Music) and Favorite Ensemble Cast (Television), among others.  Fans also have the opportunity to write in their own submissions for a special award that honors celebrities who have given back to their local community.

"One of the greatest aspects of the 'People's Choice Awards' is that fans have a say throughout the entire process," said Fred Nelson, President of People's Choice.  "From categories to nominees to winners, the people are in charge.  We're excited to once again empower the fans to create the show they want to see on January 9."  Jane Mun, Fred Nelson and Hyunjoo "Kimmie" Kim will join Burnett on the 2013 People's Choice Awards production team.  Mun and Nelson will serve alongside Burnett as executive producers, with Kim as co-executive producer of the telecast.

About People's Choice

Now in its 39th year, the People's Choice Awards continues to be the only major awards show voted on entirely by the public for fan favorites in music, movies and television.  The People's Choice official Web site atwww.PeoplesChoice.com houses the voting platform where fans determine the categories, nominees and winners for the annual awards show.  Every year, potential nominees are determined by national ratings averages, box-office grosses, music sales and PeoplesChoice.com data, and then vetted through EPoll Market Research.  Fred Nelson is the President of People's Choice, and the awards show is produced by Procter & Gamble Productions, Inc. [NYSE:PG], which is represented by MediaVest Worldwide, Inc., supervisors of the production.

CATEGORIES UNDER CONSIDERATION FOR PEOPLE'S CHOICE AWARDS 2013

MOVIES

Favorite ANIMATED CHARACTER

Favorite COMIC BOOK ADAPTATION

Favorite FACE OF HEROISM

Favorite ON-SCREEN ROMANCE

Favorite VILLAIN

MUSIC

Favorite DJ

Favorite FACE OF POP MUSIC

Favorite FAN FOLLOWING

Favorite FESTIVAL HEADLINER

Favorite SINGER/ACTOR

TELEVISION

Favorite COMPETITION/REALITY SHOW JUDGE

Favorite ENSEMBLE CAST

Favorite FACE OF FEARLESSNESS

Favorite NEW TALK SHOW HOST

Favorite YOUNG TV STAR

Web site:  http://www.PeoplesChoice.com

Facebook: http://www.facebook.com//#!/peopleschoice

Twitter: @peopleschoice
Former "Days of our Lives" star Heather Lindell (ex-Jan Spears) and husband Josh Boyd welcomed their first child, Desmond George, who was born on Monday, August 27. Desmond George weighed in at 6 ½ lbs.
Currently residing in Los Angeles, CA, Lindell appeared in the 2010 Tony Award Winning Broadway Musical "La Cage Aux Folles" with Harvey Fierstein and Kelsey Grammar. She can currently be seen in the independent film "That's What She Said," which was directed by Carrie Preston ("True Blood").
Lindell posted the first picture of her baby boy on her Facebook page.
Beginning Monday, September 10 ABC's "General Hospital" moves to a new time period (2:00 PM ET/1:00 PM PT/CT) and in celebration the network is hosting a weeklong twitter chat with cast members of the drama series.
Fans of ABC's hit drama "General Hospital" will be able to submit questions (#askgh) and receive real-time responses from fan favorites who will be on Twitter during the East Coast broadcast of the show 2:00-3:00 p.m. ET/11:00 a.m.- noon PT.
Scheduled to take part in the twitter chats include the following stars (talent subject to change):
MONDAY, SEPTEMBER 10 - Sebastian Roche (Jerry Jacks) - @sebroche
TUESDAY, SEPTEMBER 11 -  Roger Howarth (Todd Manning) - @generalhospital
WEDNESDAY, SEPTEMBER 12 - Maurice Benard (Sonny Corinthos) - @MauriceBenardMB
THURSDAY, SEPTEMBER 13 – Finola Hughes (Anna Devane) - @finolahughes
FRIDAY, SEPTEMBER 14 – Kirsten Storms (Maxie Jones) - @teenystweeting
Help spread the word on social media with videos of your favorite "General Hospital" stars:
Follow your favorite "General Hospital" cast and crew on Twitter:
Bradford Anderson: @BfordAnderson
Brandon Barash: @BrandonBarash
Chad Duell: @duelly87
Dominick Zamprogna: @dom_zamprogna
Finola Hughes: @finolahughes
Frank Valentini: @valentinifrank
Ingo Rademacher: @IngoRademacher
Jason Thompson: @MyJasonThompson
Kelly Monaco: @kellymonaco1
Kelly Sullivan: @kellysullicanny
Kimberly McCullough: @whitewatercrew
Kirsten Storms: @teenystweeting
Kristen Alderson: krisalderson
Laura Wright: @ldubs
Leslie Charleson: @lesliecharleson
Lisa LoCicero: @lisalocicerogh
Maurice Benard: @MauriceBenardMB
Nancy Lee Grahn: @NancyLeeGrahn
Nathin Butler: @nathinbutler
Ron Carlivati: @carlivatiron
Scott Reeves: @reevesforreal
Sebastian Roche: @sebroche
Sonya Eddy: @TheRealSonyaEd
Steve Burton: @1SteveBurton
via Press Release
"GMA" IS #1 FOR THE WEEK: POSTS HISTORIC MARGINS OF VICTORY OVER 
NBC'S "TODAY" — LARGEST TOTAL VIEWER AND A25-54 MARGINS IN 18 YEARS
"GMA" on Top in 8 of Last 10 Weeks
 "GMA" Grows Week to Week and Year to Year While "Today" Declines Versus Last Year
ABC News' "Good Morning America" won the week of August 27, 2012, ranking as the No. 1 morning newscast in both Total Viewers (5.386 million) and Adults 25-54 (1.969 million), according to Nielsen Media Research.  "GMA" outperformed NBC's "Today" (4.503 million and 1.817 million, respectively) by +883,000 Total Viewers and +152,000 Adults 25-54, scoring its largest margins over "Today" in more than 18 years in both measures – since w/o 5/16/94 and w/o 8/15/94, respectively. Additionally, Goodmorningamerica.com on Yahoo! is the dominant morning news website, leading NBC's Today.com by millions of pageviews and unique users.  In July 2012, 24 million people visited Goodmorningamerica.com on Yahoo!.
"GMA" has ranked No. 1 in Total Viewers for the last 3 weeks and in 8 of the last 10 (trailing an Olympics-fueled "Today" during the other 2 weeks).  "GMA" has also ranked No. 1 in Adults 25-54 in 3 of the last 7 weeks.
"GMA" was completely dominant in its victory over "Today" during the week, not only beating the NBC program in all 5 head-to-head telecasts in both Total Viewers (Mon: +714,000, Tues: +1.018 million, Wed: +728,000, Thurs: +989,000 and Fri: +971,000) and Adults 25-54 (Mon: +39,000, Tues: +153,000, Wed: +155,000, Thurs: +204,000 and Fri: +213,000), but owning the Top 5 telecasts of the week in Total Viewers and Top 4 in Adults 25-54.  Furthermore, for the first time in more than 18 years, "GMA" beat "Today" in all 5 telecasts in both Nielsen measures – since w/o 8/8/94.
For the 3rd straight week, "GMA" built on the previous week (4.837 million and 1.778 million, respectively, on w/o 8/20/12) in both Total Viewers (+11%) and Adults 25-54 (+11%).  Hitting a season high in Total Viewers, "Good Morning America" drew its largest overall audience in 16 months – since w/o 4/25/11, the week of the Royal Wedding. In addition, "GMA" turned in its strongest news demo performance in more than 3 months – since w/o 5/21/12.
"GMA" surged on its year-ago numbers (4.705 million and 1.747 million, respectively, on w/o 8/29/11) by double-digits in Total Viewers (+14%) and Adults 25-54 (+13%), standing as the only morning newscast to grow year to year – NBC's "Today" (-9%/-18%) and "CBS This Morning" (-3%/-10%).
Season to date, "GMA" has cut its gaps with "Today" by more than half in both Total Viewers (-59%) and Adults 25-54 (-51%) versus its year-ago season gaps.  "GMA" is posting its smallest margins with "Today" in 17 years in Total Viewers (301,000) and Adult 25-54 (343,000) – since the 1994-95 Season. 
Season to date "GMA" is the only morning program to grow in Total Viewers (+4%) and Adults 25-54 (+6%) versus its year-ago averages (NBC's "Today:" -5%/-10%, respectively; CBS' "This Morning:" -6%/-8%, respectively).  "GMA" is seeing its largest overall season audience in 6 years, since 2005-06.
"GMA" more than doubled the performance of "CBS This Morning" in both Total Viewers (+130%) and Adults 25-54 (+130%).
WEEK OF 8/27/12       TOTAL VIEWERS   ADULTS 25-54        HOUSEHOLDS
ABC                    5,386,000      1.7/12; 1,969,000     4.0/15
NBC                    4,503,000      1.5/11; 1,817,000     3.5/13
CBS                    2,338,000      0.7/ 5;   857,000     1.9/ 7
Source: The Nielsen Company, NTI Total Viewers and Adults 25-54 Live + SD weeks of 8/27/12, 8/20/12 & 8/29/11, or as dated.  Most Current:  2011-2012 Season (9/19/11 – 9/2/12) and 2010-2011 Season (9/20/10 – 9/4/11).
Emmy Award-winning "GMA," featuring the anchor team of Robin Roberts, George Stephanopoulos, Sam Champion, Lara Spencer and Josh Elliott, airs live Mon.-Fri. (7:00-9:00 a.m., ET) on ABC. Tom Cibrowski is senior executive producer.
On Monday, August 13, Soap Opera Network first brought you the story of WKDH, an ABC affiliate that will cease operations effective Friday, August 31, 2012 at 11:59 PM CT after citing poor financial conditions in recent years as its reasoning. Now Soap Opera Network has learned that the ABC Television Network, which was left scrambling to replace the 11-year-old affiliate, has signed a long-term agreement with WTVA, an NBC affiliate that had actually provided WKDH with ABC programming through a local marketing agreement (LMA) with Southern Broadcasting, Inc. (WKDH's parent company). The new deal, by utilizing WTVA digital channel 9.2, will enable ABC programming to remain in the Columbus/Tupelo/West Point television market and is effective Saturday, September 1, 2012 at 12:35 AM, Central Time.
"We are delighted to reach a long-term affiliation agreement with ABC and be able to provide a solid lineup of programming such as 'Modern Family,' 'Dancing with the Stars,' 'Once Upon a Time,' 'Revenge' and 'Jimmy Kimmel Live,' critically-acclaimed news and information series including 'Good Morning America' and 'World News with Diane Sawyer' and high profile sports programming like 'Saturday Night Football,'" said Phil Sullivan, Station Manager, WTVA, in a statement.
John Rouse, senior vice president of Affiliate Relations for ABC, echoed Sullivan's comments. "We are very pleased to have reached an agreement with WTVA coverage in the Columbus/Tupelo market, and that local viewers will continue to be able to see all their favorite ABC and ESPN on ABC programs, including this Saturday's 2012 Cowboys Classic featuring Michigan vs. Alabama."
As part of the deal between WTVA and ABC, WTVA 9.2 will now service viewers with local news coverage. WKDH did not air any local programming as its primary service was in providing viewers with ABC's content. Outside of ABC's programming, WKDH aired the syndicated programs "Rachael Ray," "The Nate Berkus Show," "The Wendy Williams Show," "Access Hollywood," "The Insider" and "Entertainment Tonight." WKDH also aired re-runs of "America's Funniest Home Videos," "Frasier" and "Grey's Anatomy."
It is unclear at this time as to whether those syndicated programs will continue airing on WTVA digital channel 9.2.
via Press Release
SEASON PREMIERE

VIEWERS CRAVE SECONDS

ON MONDAY, SEPTEMBER 10, "THE CHEW" RETURNS WITH BIG GUESTS, THEIR FIRST
BOOK AND EVEN BIGGER APPETITES, AS SEASON TWO KICKS OFF ON ABC

Katie Couric is the Featured Guest

The Chew: FOOD. LIFE. FUN to Be Released Tuesday, September 25 by Hyperion

ABC's "The Chew" returns for its second season MONDAY, SEPTEMBER 10 (1:00-2:00 p.m. ET), bringing with it a smorgasbord of exciting guests, culinary creations and tips and tricks to make life healthier, easier and, frankly, a whole lot more fabulous. Season Two will also continue to showcase the hosts' signature series, including "Five in Five," "Mario's Simple Italian," "The Power of Oz," as well as "Clinton's Craft Corner" and "C&C Food Factory."

Katie Couric is the featured guest, stopping by to preview the first day of her new syndicated talk show, "Katie," with hosts Mario Batali, Michael Symon, Carla Hall, Clinton Kelly and Daphne Oz.

On TUESDAY, SEPTEMBER 25, Hyperion will publish The Chew: FOOD. LIFE. FUN, a companion book that gives viewers more to "chew on," featuring seasonal recipes and commentary from the co-hosts.
via Press Release
"BAD25" DOCUMENTARY FROM ACCLAIMED DIRECTOR SPIKE LEE TO AIR ON ABC
Thanksgiving Special Celebrating the 25th Anniversary of 
Michael Jackson's Landmark "BAD" Album and Tour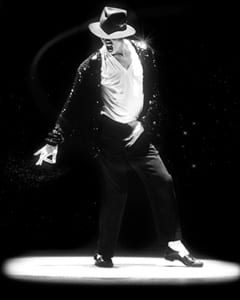 ABC has acquired the television rights to "BAD25," a documentary film by the award-winning director Spike Lee. Airing at Thanksgiving (details to be announced at a later date), "BAD25" shares fresh insights into the King of Pop's creative vision that resulted in his landmark "BAD" album, this year marking its 25th anniversary.
"This will be a very special Thanksgiving for all families to enjoy the genius of Michael Jackson," said Spike Lee. "Big thanks to ABC for allowing people to witness the making of Michael Jackson's 'BAD' album. Shamon."
Academy Award® nominated filmmaker Spike Lee teamed with The Estate of Michael Jackson and Legacy/Epic Records, carefully culling The Estate's archives for rare and never-before-seen footage for the film which focuses on the creative forces that pushed Jackson to make the "BAD" album and launch the BAD Worldwide Tour. "BAD25" marks the first ever in-depth, behind-the-scenes film project to chronicle a Michael Jackson album and tour, and was filmed in advance of the 25th anniversary celebration of the iconic album, the record-breaking world tour and the groundbreaking short films that changed music history. The album's 25th Anniversary will be celebrated on September 18, 2012 with the Legacy/Epic Records release of deluxe 25th Anniversary editions of the album.
The documentary features numerous interviews conducted personally by Spike Lee, including Jackson's confidants, choreographers, musicians and collaborators, such as Oscar-winning film director Martin Scorsese, Joe Pytka and others who worked on many of the iconic "BAD" videos, bringing Jackson's songs to life on the screen through short films that remain some of the most vivid and creative storytelling by a musical artist.
ABC will air a version of "BAD25," offering Michel Jackson fans across the country a rare look at the man who changed the music world forever (time to be announced at a later date.) Spike Lee documentaries include the Peabody and Emmy Award®-winning "When the Levees Broke: A Requiem in Four Acts" and its follow up, "If God Is Willing and Da Creek Don't Rise," "Kobe Doin' Work" and the Oscar-nominated "4 Little Girls." Lee directed both short films for Michael Jackson's "They Don't Care About Us" in 1996.
The third and final album collaboration for Jackson and Quincy Jones, "BAD" marked a pivotal coming of age for the King of Pop as a performer, composer and producer. The album was No. 1 around the world, made history with five consecutive No. 1 singles on the Billboard chart, produced nine chart-topping singles, nine groundbreaking short films, and to date has generated over 45 million units in sales. "BAD" was nominated for six Grammys and won two; the album also earned Jackson the Video Vanguard Award at the MTV VMA Awards. Songs on the original album are "Bad," "The Way You Make Me Feel," "Speed Demon," "Liberian Girl," "Just Good Friends" featuring Stevie Wonder, "Another Part of Me," "Man in the Mirror," "I Just Can't Stop Loving You," "Dirty Diana," "Smooth Criminal," with "Leave Me Alone" added to the CD version of the album once released.
via Press Release
ANDREW T. KUBITZ NAMED EXECUTIVE VICE PRESIDENT, 
PROGRAM PLANNING & SCHEDULING, ABC ENTERTAINMENT GROUP
Andrew Kubitz, an esteemed entertainment executive with 17 years of scheduling experience, has been named executive vice president, Program Planning & Scheduling, ABC Entertainment Group, it was announced today by Paul Lee, president, ABC Entertainment Group, to whom he will report. In his new role, Kubitz will have oversight of daytime, primetime and late-night program planning and scheduling, as well as film acquisition and theatrical inventory. Kubitz will also facilitate and coordinate windowing strategies for ABC Entertainment Group programming across all platforms.
"Andy's appointment brings a fresh perspective and a strategic sensibility to our planning and scheduling efforts, joining a team that is second to none in our industry," said Lee. "Together, I'm confident they will help us take ABC to a whole new level."
Kubitz added: "I'm looking forward to joining the ABC Entertainment team. The network's amazing programming and innovative approach to storytelling is exciting for viewers, myself included. It's a thrill to participate in the creative process in an effort to better position the signature programming that so many hold near and dear to their hearts."
Kubitz was most recently senior vice president of Program Planning & Scheduling for CBS Television, since 2010. In this position he was responsible for developing long term programming and scheduling strategies for CBS and the CW's primetime, daytime and late night lineups. This included determining program schedules, episode orders, show repeat and original episode schedules, budget reviews and length of show runs. He also managed theatrical film acquisitions and theatrical inventory delivery requirements. Prior to this, Kubitz held a series of positions within CBS, having joined that company in December 1994 as a page in Los Angeles, CA.
Kubitz began his career with a diverse array of experience behind the camera, including associate producer & editor, L & L Pictures; videographer for Newline Cinema; film best boy/grip/first assistant camera operator at Visual Anthropology Productions; and videographer for ABC WAOW-TV.
Kubitz earned a Bachelor of Science from the University of Wisconsin Stevens Point and a Master of Business Administration from Pepperdine University.