Saturday, March 3, 2007 7:21 PM EDT
Return To 'Vegas' For Another Year Saturday, March 3, 2007 7:21 PM | By Errol Lewis(SoapOperaNetwork.com) -- While NBC has enough problems on its schedule with such low-rated fare as "30 Rock," "Friday Night Lights" and "Studio 60 on the Sunset Strip," the network can at least smile at the fact that they have one constant player on their schedule. The network has decided to renew gambling drama "Las Vegas" for a fifth season."Vegas," which premiered in September 2003 revolves around an elite surveillance team who oversee the behind-the-scenes action going on in one of Vegas' premiere casinos and hotels....
Saturday, February 24, 2007 11:53 AM EDT
Become a 'Loser' with Sweeney Saturday, February 24, 2007 11:53 AM | By Errol Lewis(SoapOperaNetwork.com) -- NBC is banking on "Days of our Lives" heroine, Alison Sweeney, to revive its ailing "Biggest Loser" competition series as it goes through a transition.Sweeney, who plays Samantha 'Sami' Brady on the popular soap, has been tapped to replace former "Sabrina, The Teenage Witch" actress Caroline Rhea as host of "The Biggest Loser." The reality series aired its third season finale in December."Alison is an incredible talent and will bring not only a great fresh face to the show but a huge, loyal fan...
Friday, February 23, 2007 12:27 AM EDT
By Errol Lewis(SoapOperaNetwork.com) -- In what can only be called the biggest TV marriage in recent memory, the ABC Television Network has extended the contracts of its "Desperate Housewives" and their creator, Marc Cherry.Marcia Cross (Bree), Teri Hatcher (Susan), Felicity Huffman (Lynette), Eva Longoria (Gabrielle) and Nicollette Sheridan (Edie) may soon become the richest women on television as the stars have signed a new four-year deal with ABC Television Studio to continue their work on the ABC comedy-drama.The deal guarantees the actresses will appear on "Housewives" through at least 2011. It does not guarantee the series will still be...
Wednesday, February 21, 2007 11:54 PM EDT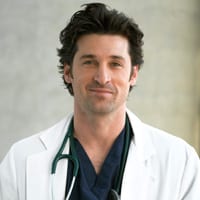 Something must be in the air as ABC stars Marcia Cross and Patrick Dempsey have welcomed twins into their respective families.
Sunday, December 31, 2006 11:27 PM EDT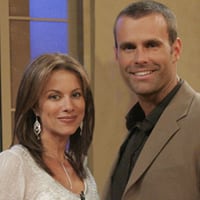 SOAPnet, the new way to watch soaps, is changing some elements of its lineup beginning in 2007.
Sunday, December 31, 2006 5:16 AM EDT
By Errol Lewis(SoapOperaNetwork.com) -- The Disney/ABC Media Networks division of the Walt Disney Company wants America to be "Ugly" in 2007.Beginning today at 9:00 AM ET with a 10-hour ABC Family marathon, the Disney/ABC Media Networks have banded together in the cross promotion of the ABC Television Network hit one-hour comedy series, "Ugly Betty." The series stars America Ferrera as Betty Suarez and Eric Mabius as Daniel Meade. On January 1, New Year's Day, SOAPnet will join in the fun with it's own 10-hour marathon of "Betty" beginning at 10:00 AM, ET. The SOAPnet version is being billed as...
Sunday, December 24, 2006 10:22 PM EDT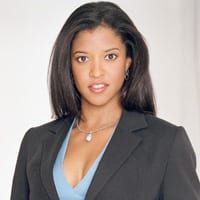 ABC, CBS, and NBC are not in the the mood to show you the fantasy of daytime drama on Christmas day. The networks have decided to ignore it's female demographic, and go after the men and children in the house courtesy of Christmas specials and sports, sports and more sports.
Tuesday, October 10, 2006 5:05 PM EDT
By Errol Lewis(SoapOperaNetwork.com) -- Former "Another World" and "Dallas" star, Brad Pitt, has partnered up with "Nip/Tuck" creator Ryan Murphy to produce a new drama series for the FX Network.Produced by Pitt's production arm, Plan B Entertainment, and penned by Murphy, "4 oz." tells the story of a sportswriter, who keeps his darkest secret from his wife and two teenaged sons - he is a transexual. The series will chronicle the man's process of wanting to become a woman.Murphy, who penned the pilot, hopes the storyline will play out over five years."The first season deals with the revelation of...
Friday, September 22, 2006 11:45 PM EDT
By Errol Lewis(SoapOperaNetwork.com) -- Alyssa Milano made waves in the 1980's on ABC's "Who's The Boss?" and played a friendly witch on The WB's "Charmed" for eight seasons, now the actress has signed on for yet another series."Me and Everyone Else," a multi-camera half-hour sitcom produced by CBS Paramount Network Television, was given a script commitment by ABC on Thursday. The series is about a young woman, and the men that surround her. Joe Roth and Dan Bucatinsky ("The Comeback") created the series.Milano recently announced plans to launch her own line of clothing titled "Touch." The apparel will be...
Friday, September 22, 2006 10:22 PM EDT
By Errol Lewis(SoapOperaNetwork.com) -- Marcia Cross, star of ABC's "Desperate Housewives," recently announced that she and new husband, Tom Mahoney, are expecting a baby. What she didn't expect was that she'd be having two instead.Us Weekly is reporting that Cross, who plays Bree Van De Kamp on the comedy/drama series, is now carrying two little one's in her tummy. The actress is expected to give birth in April, right when production on the third season of "Wives" comes to an end.Producers of the series have yet to decide whether they will write her pregnancy into storylines.The new season of...
Tuesday, August 8, 2006 11:40 AM EDT
By Errol Lewis(SoapOperaNetwork.com) -- SOAPnet, the new way to watch soaps, will honor legendary producer Aaron Spelling during a "Beverly Hills, 90210" Labor Day marathon dubbed "Back to School with 90210.""90210," which aired on the FOX Television Network from 1990 to 2000, was a cultural phenomenon during its time on the airwaves. It created trends and made its stars, the stars of Hollywood. The series also spun-off "Melrose Place," which starred Heather Locklear. Darren Star ("Sex and the City") created the series. Aaron Spelling, who died suddenly on June 23, 2006 at his home in Beverly Hills, served as...
Monday, August 7, 2006 1:20 PM EDT
By Errol Lewis(SoapOperaNetwork.com) -- SOAPnet, the new watch to watch soaps, hits number six on their "They Started on Soaps" series."They Started on Soaps 6" will highlight some of Hollywood's biggest stars, who actually began their careers in the soap opera medium, including Halle Berry, George Clooney, Heath Ledger, Lindsay Lohan, Brad Pitt and "Superman" himself, Brandon Routh.Other stars included in the special will be Morgan Freeman, Parker Posey, Matthew Fox, Sienna Miller, Michelle Williams, Mark Harmon, and the cast of "The West Wing" including Alan Alda, Jimmy Smits, Martin Sheen, Allison Janney, and Mary Louise Parker. "The...
Friday, July 14, 2006 7:13 PM EDT
By Errol Lewis(SoapOperaNetwork.com) -- He renewed his contract, but there's still a chance "General Hospital's" Tyler Christopher (Nikolas Cassadine) will jump ship come midseason.Christopher, who recently extended his contract terms with the ABC Daytime soap, may find himself hitting primetime sooner, rather than later. Word has it that Christopher, along with Denise Richards and Angie Harmon, among others, is still locked into contracts with Touchstone Television over their ABC pilot, "Secrets of a Small Town," which the network opted not to place on its fall schedule.Before the upfronts in May, "Secrets" was the front-runner for the post "Desperate Housewives"...