Thursday, June 9, 2011 8:05 PM EDT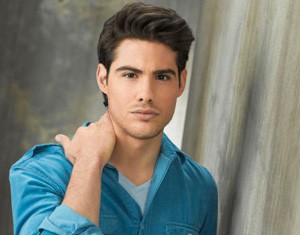 Francisco San Martin is the next actor out at NBC's "Days of our Lives" as another week comes to a close where blood is spilled at the fledgling daytime drama series. The actor tweeted the news to fans before the show could make it official.
Thursday, June 9, 2011 4:06 PM EDT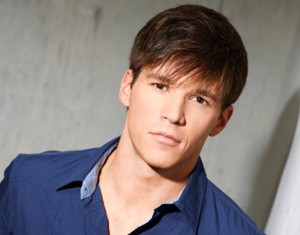 With the news that "Days of our Lives" has let Gary Tomlin go as co-executive producer and Soap Opera Network unable to confirm who is replacing him at this time, rumors began swirling that actor Mark Hapka would be returning to the daytime drama series just days after reportedly stating that someone in particular (possibly Tomlin) was in the way of his employment with the show.
Thursday, June 9, 2011 12:06 PM EDT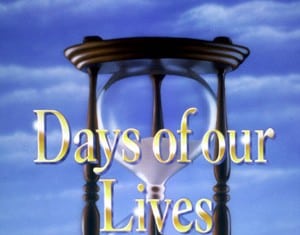 After a week of unconfirmed (by the show) firings of numerous actors, NBC's "Days of our Lives" has now fired its co-executive producer, Gary Tomlin. The news was first reported by TV Guide Canada's Nelson Branco on Twitter. News of Tomlin's firing comes on the heals of last months firing of head writer Dena Higley and the recent firings of actors Crystal Chappell (Carly Manning), Louise Sorel (Vivian Alamain), Bren Foster (Quinn Hudson), Nadia Bjorlin (Chloe Lane), and Tamara Braun (Taylor Walker).
Tuesday, June 7, 2011 11:48 PM EDT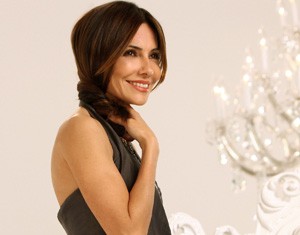 On Monday, May 23, three days after news broke that Ingo Rademacher (Jasper 'Jax' Jacks) had been fired by ABC's "General Hospital," Soap Opera Network tweeted that we had exclusively learned that Vanessa Marcil Giovinazzo (Brenda Barrett Corinthos) would be the next actor leaving the daytime drama series. On Thursday, May 26, just before the long Memorial Day Weekend, the actress confirmed our report when she revealed that her days with the soap were numbered via her Twitter page. Interestingly, the actress has been tweeting up a storm since revealing the news while keeping mum for nearly 3 months on her twitter account (it had previously been crickets since February of this year). Marcil Giovinazzo's confirmation follows months of rumors since she revealed in an interview with Access Hollywood Live back in March that she was on her way out.
Monday, June 6, 2011 10:34 PM EDT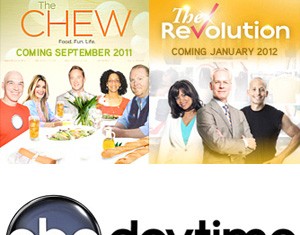 After news broke today that ABC would be bumping "General Hospital" from its long time 3:00 PM ET/2:00 PM PT timeslot beginning in September 2012 in favor of a new Katie Couric talk show, the network was forced to calm the nerves of fans who are still reeling from the cancellations of "All My Children" and "One Life to Live." Unfortunately, the network is just delaying the inevitable to placate fans from believing that their favorite soap could be next.
Monday, June 6, 2011 8:31 PM EDT
(SoapOperaNetwork.com) -- While "The Chew" and "The Revolution" have yet to debut nor have "All My Children" or "One Life to Live" even taped their last episodes, the ABC Television Network is already making moves with its fall 2012 daytime schedule. The network announced today plans to launch a Katie Couric hosted syndicated daytime talk show which provides the failed evening news host with a hefty $20 million a year salary plus ownership of her program and reunites her with failed network executive and CEO Jeff Zucker, who will be an executive producer with Couric on the yet-to-be-named series...
Monday, June 6, 2011 7:47 PM EDT
(SoapOperaNetwork.com) -- While "Days of our Lives" has still not officially confirmed that actor Freddie Smith has joined the cast of the NBC daytime drama series, Soap Opera Network confirmed two weeks ago that Smith had signed on with the show and will be portraying the role of Sonny and we can now confirm his first airdate will be Thursday, June 23. If that was't all, we can also confirm that Sonny is in fact one of Adrienne and Justin Kiriakis' (Judi Evans and Wally Kurth) son's. To be precise, presumably the name "Sonny" is a take-off from their...
Wednesday, May 25, 2011 5:54 PM EDT
(SoapOperaNetwork.com) -- "Days of our Lives" star Bren Foster (Quinn) will be guest-starring in the Friday, May 27 episode of the Cinemax original series "Femme Fatales," which tells the story of powerful, sexy and dangerous women. Very much in the vein of "Twilight Zone" and "Tales from the Crypt," each episode is introduced by a mysterious and enigmatic host Lilith, played by Tanit Phoenix, and features different casts and storylines, some of which are intertwined. In each of the 13 stand-alone episodes, women find extraordinary ways of coping with their problems, channeling their survival instincts and bringing out their inner...
Wednesday, May 25, 2011 4:09 PM EDT
(SoapOperaNetwork.com) -- On Friday, May 13, we reported that there were rumors that "90210" actor Freddie Smith was in talks to join the cast of "Days of our Lives." Since that time Soap Opera Network can now confirm exclusively that the actor has already begun taping! How is that for a shocker? How about we know who he'll be playing!While full character details were not available at press time, Soap Opera Network has learned that Smith began taping in early April and that his character is currently going by the name "Sonny." Not much is known about the character...
Wednesday, May 25, 2011 2:03 PM EDT
(SoapOperaNetwork.com) -- As we exclusively reported yesterday, ABC has decided to pull the Tornado themed episode of "All My Children," which was scheduled for re-broadcast on Memorial Day, Monday, May 30. The episode was originally broadcast on October 17, 2008 and found Pine Valley in peril after being hit with a Tornado. Due to recent events, the network will air the wedding of Tad (Michael E. Knight) and Cara (Lindsay Hartley) instead. First aired on March 8, 2011, Tad marries Cara to help her with her immigration issues. Also in the episode, look for Ruth (Lee Meriwether) and Joe...
Tuesday, May 24, 2011 3:10 PM EDT
(SoapOperaNetwork.com) -- In light of recent events, ABC has confirmed exclusively to Soap Opera Network that the previously scheduled Memorial Day rerun airing of the 2008 Tornado that hit Pine Valley on "All My Children" has been scrapped. The network has not announced what episode they will air in its place.On Monday, May 9, the network had announced they would re-air the October 17, 2008 episode of "AMC" in which "Zach barely cheats death when his car is swept up in the tornado. After making it back to the now destroyed beach house, Zach makes a surprising discovery as...
Tuesday, May 24, 2011 9:03 AM EDT
(SoapOperaNetwork.com) -- As we reported on Friday, May 20, fans of canceled "All My Children" and "One Life to Live" took the news of ABC's upcoming Affiliates Board meeting to heart and called in to their local ABC stations in droves in response to our story demanding that the network change course in its plans for a "Brand New Day" in daytime starting this fall with "The Chew" and "The Revolution." Organizers of the fan inspired campaign to save the two soaps issued a press release to ABC affiliates and news outlets with the prime target being board Chairman...
Tuesday, May 24, 2011 2:40 AM EDT
(SoapOperaNetwork.com) -- In an exclusive interview with Michael Fairman from On-Air, On-Soaps, actor Ricky Paull Goldin reveals that following the news of "All My Children's" cancellation and its last airdate in September that he has decided to retire from acting in daytime. When asked if he was ready to say goodbye to his character Jake Martin, Goldin stated  "yeah, because I honestly feel right now that this is my farewell tour. I feel like the door for me is going to close now on this chapter of my life. Having had a great reign in daytime, and drifting across the three networks...