Friday, August 12, 2011 7:43 PM EDT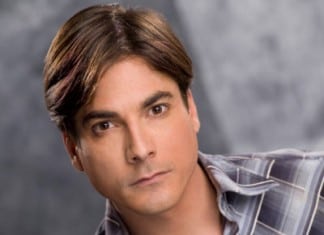 When rumors began swirling back in June over the possible returns of Deidre Hall, Drake Hogestyn, Christie Clark and even Patrick Muldoon to NBC's "Days of our Lives," there was one other name on the list that unfortunately didn't make it from rumorville to the confirmation stage weeks later. That name was Bryan Dattilo.
Friday, August 12, 2011 3:55 PM EDT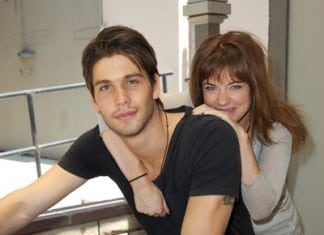 On Thursday, July 28, while visiting the "Days of our Lives" set, my crew and I had walked in noticing a tray of cupcakes sitting at the security desk. Turns out it was brought in by Molly Burnett, who was celebrating her third year portraying the role of Melanie Layton on the daytime soap. After completing some scenes that are set to air in October, Burnett and Casey Deidrick (Chad DiMera) headed outside to Salem Place, one of the sets no longer used by the soap, and spent more than 11 minutes talking with us about their characters, what they do in their personal life outside of work, and some of their favorite TV shows and movies . Also, for those fans clamoring for some Chill (Chad/Will), Deidrick shared he's not opposed to a possible pairing.
Friday, August 12, 2011 2:45 PM EDT
Soap Opera Network is hearing contradicting reports on what Prospect Park is planning to do with "One Life to Live" once it completes production at the ABC Television Center on 66th St. and West End Ave in New York City.
Friday, August 12, 2011 12:02 AM EDT
This weekend (August 12-14, 2011) at the movies we find teenagers singing show tunes they weren't old enough to remember when they were originally sung in "Glee: The 3D Concert Movie" and teens trying to cheat death in "Final Destination 5."
Wednesday, August 10, 2011 5:38 PM EDT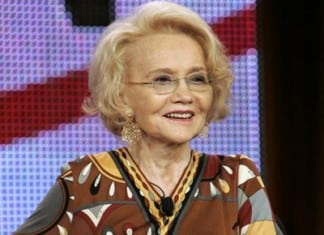 Agnes Nixon is returning to ABC's "All My Children," for which she created, to once again portray the role of Agnes Eckhart, one of the longest reigning board members overseeing the fictional Pine Valley Hospital on the daytime soap. The character, who was created by Nixon herself, first appeared on the drama series in 2005 for the shows 35th anniversary. This time the character will be admitted to PVH under the care of David Hayward (Vincent Irizarry) and Cara Martin (Lindsay Hartley).
Wednesday, August 10, 2011 4:13 PM EDT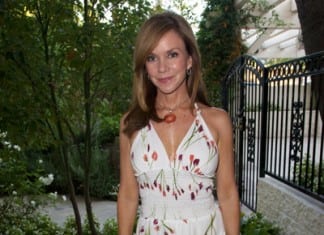 Just before "Krystal's Country BBQ" event took place on Saturday, July 30 during the "All My Children" Fan Club Weekend, Bobbie Eakes (Krystal Carey) took the time to speak to Soap Opera Network on when she learned her show was being canceled, how she broke the news it was being resurrected on Twitter and her delight at having Alexa Havins back as on-screen daughter Babe Chandler, despite the character supposedly succumbing to death back in 2008 care of a Tornado that hit Pine Valley.
Wednesday, August 10, 2011 12:12 AM EDT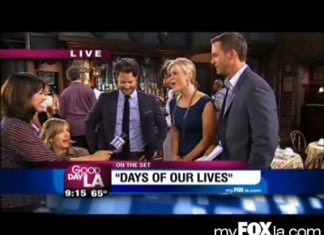 On Friday, July 29, talk show host Nate Berkus ("The Nate Berkus Show") was captured by "Good Day LA" cameras and reporter Gina Silva while he was on the set of "Days of our Lives" filming scenes for an upcoming appearance on the NBC soap. While production was halted for the live interview, viewers got their first glimpse at Sarah Brown with newly cut hair before she even debuts as Madison James on Tuesday, October 4.
Tuesday, August 9, 2011 10:28 PM EDT
Best known for her portrayal of Carly Corinthos and later Claudia Zacchara on ABC's "General Hospital," Sarah Brown is returning to daytime for another go after being dropped to recurring status earlier this year by CBS' "The Bold and the Beautiful," where she portrayed Agnes 'Aggie' Jones. The three-time Emmy Award winning actress has signed with NBC's "Days of our Lives" to play the contract role of Madison James beginning Tuesday, October 4.
Tuesday, August 9, 2011 4:57 PM EDT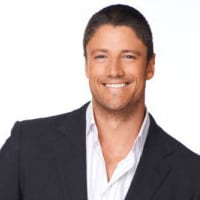 On Saturday, August 13, 2011, James Scott (EJ DiMera, "Days of our Lives") will be throwing out the first pitch at 7:05 PM for the Mahoning Valley Scrappers, a minor league baseball team, then signing autographs from 7:30 PM - 9:30 PM, at 111 Eastwood Mall Blvd., Niles, Ohio 44446.
Tuesday, August 9, 2011 4:16 PM EDT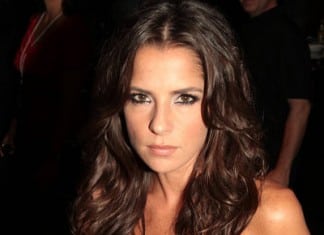 Because we were working overtime trying to get the re-designed website up while also transferring servers, we didn't get a chance to report on this. For those who may have missed out on it all, E! is debuting a new reality series that actually covers the behind the scenes lives of some of your favorite soap stars for a change and not those "Real Housewives" we've gotten bored with from network sibling Bravo.
Tuesday, August 9, 2011 2:09 PM EDT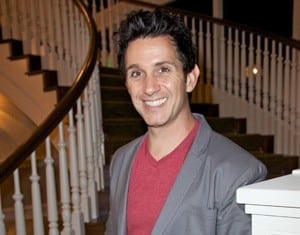 After 10 years, Los Angeles' critically acclaimed 68 Cent Crew Theatre Company is going bicoastal and coming to New York City! With over 60 productions and festivals to date in Los Angeles, including the ONLY production of the "13 by Shanley" Festival, Artistic Director Ronnie Marmo (GENERAL HOSPITAL, WEST OF BROOKLYN) feels it is time to return to his New York City roots and officially open a chapter of the 68 Cent Crew on the East Coast.
Tuesday, August 9, 2011 1:23 PM EDT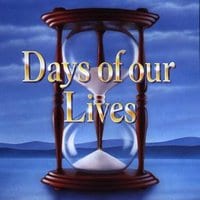 NBC's "Days of our Lives" has released what fans have been clamoring for since the May announcement of new head writers and June's reveal of behind the scenes changes, your first look at the "New DAYS" that begins on Monday, September 26 with the debut of Marlene McPherson and Darrell Ray Thomas' material and Greg Meng and Noel Maxam Co-Executing Producing.
Tuesday, August 9, 2011 12:30 PM EDT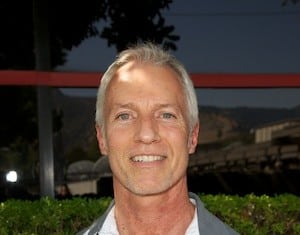 Greg Meng along with Noel Maxam were named Co-Executive Producers of NBC's "Days of our Lives" on Tuesday, June 14, when the series released the first set of changes hitting the soap after the hiring of new head writers Marlene McPherson and Darrell Ray Thomas. While the writing duo shared with Soap Opera Network what fans could expect from the soap when their material hits the airwaves starting Monday, September 26, Meng took the time to tell viewers why they should continue tuning in before that day comes.