Thursday, August 18, 2011 11:04 PM EDT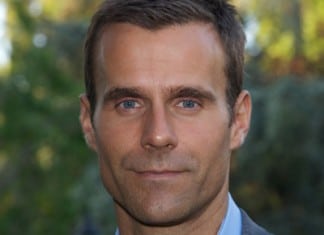 With today's news that Prospect Park has officially begun making offers to actors in hopes of them joining "All My Children" 2.0 in time for its January 2012 debut, it's only fitting to get an insiders perspective on the innerworkings of a canceled soap opera. Cameron Mathison, who portrays the role of Ryan Lavery on the soap, spoke with Soap Opera Network during the "All My Children" Fan Club Weekend and he shed some light on Prospect Park, being a contributor on "Good Morning America" and even dancing on "Dancing with the Stars."
Thursday, August 18, 2011 7:30 PM EDT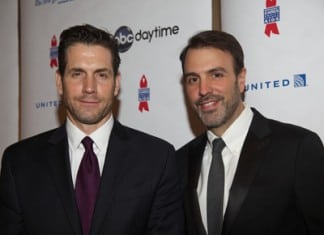 Just weeks before the Prospect Park deal to pick up the production and distribution rights of "All My Children" and "One Life to Live" from the Disney/ABC Television group was announced, ABC revealed that they had decided to move "One Life" head writer Ron Carlivati to "General Hospital" as a script writer once production wrapped on the soap in November. Is that still the case two months later?
Thursday, August 18, 2011 6:13 PM EDT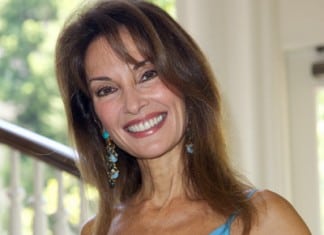 As previously reported, the cast of "All My Children" have received offers from Prospect Park to return to the series upon re-launch in January 2012, nearly four months after the series completes its ABC run. According to Deadline Hollywood's Nellie Andreeva, Prospect Park is offering Susan Lucci (Erica Kane) virtually the same salary she's currently receiving from ABC.
Thursday, August 18, 2011 5:10 PM EDT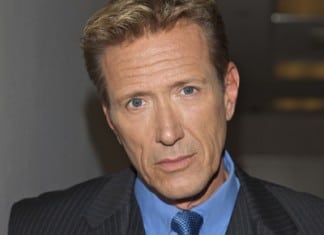 "All My Children's" Walt Willey (Jackson Montgomery) was on today's edition of WGN Chicago's "Midday Fix" and while the actor was there to promote his stand-up act and meet and greets while he was in town, one topic that was up for discussion happened to be about Prospect Park and what its plans are with "AMC" and in particular the actors.
Thursday, August 18, 2011 3:14 PM EDT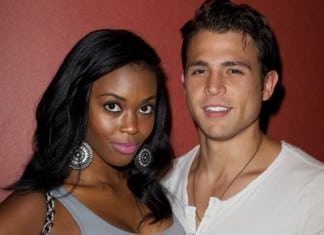 Yesterday, we reported that Barret Helms was out as Baz on ABC's "One Life to Live," now we can also confirm that Nafessa Williams is also out as Deanne Forbes on the drama series.
Wednesday, August 17, 2011 7:33 PM EDT
After learning he was joining the cast of "One Life to Live" in the contract role of Baz on the same day the show was canceled back on April 14, Soap Opera Network can confirm that actor Barret Helms is no longer with the show.
Wednesday, August 17, 2011 3:47 PM EDT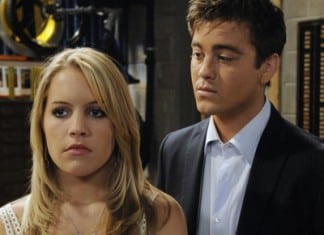 Brandon Buddy, who left "One Life to Live" in November 2010 shortly after a hacking controversy on Twitter, is now using the social network service again by seeking assistance from fans of Starr (Kristen Alderson) and Cole (Buddy) to get him back on the show.
Tuesday, August 16, 2011 10:16 PM EDT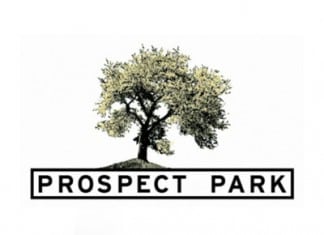 Details are slowly trickling in from Prospect Park, the new production company that will be handling production and distribution of "All My Children" and "One Life to Live" once both series complete their runs on ABC.
Monday, August 15, 2011 2:13 PM EDT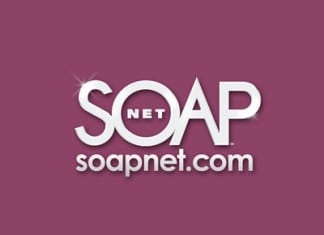 On Friday, August 12, both Soap Opera Network and Soap Opera Digest reported SOAPnet's post "All My Children" schedule (Monday, September 26), which included the insertion of "Brothers & Sisters" re-runs and the shuffling of more than 80% of the schedule into different time periods. Other than "Days of our Lives" picking up a primetime spot (8:00 PM ET/PT), nothing caught reader attention more than the network announcing classic episodes of "All My Children," "General Hospital" and "One Life to Live." So what is a classic episode according to the network?
Monday, August 15, 2011 1:34 AM EDT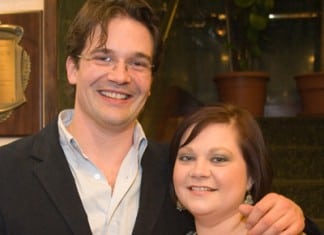 After nearly a two year absence, Kathy Brier and Chris Stack are set to return to ABC's "One Life to Live" just before the series ends its run on broadcast television. According to Brier during last nights "Divas" concert at the Triad in New York City, Michael (Stack) and Marcie (Brier) McBain are heading back to Llanview for a few months beginning in October, although the actors have yet to begin filming their first scenes.
Saturday, August 13, 2011 9:17 PM EDT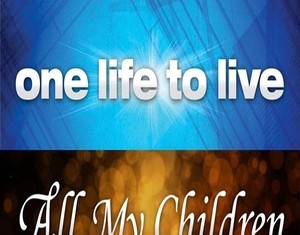 As Soap Opera Network first reported on our Twitter page, Prospect Park has quietly confirmed that "All My Children" and "One Life to Live" will premiere online on Monday, January 16, 2012 and "One Life's" last airdate on ABC will be Friday, January 13, 2012. Previously "One Life" was expected to air its ABC finale on Friday, January 20, 2012, according to sources.
Friday, August 12, 2011 11:41 PM EDT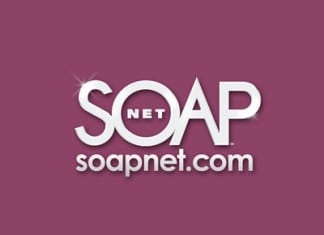 After a number of years being relegated to the 11:00 PM time slot (outside of the primetime hours of 8:00 to 11:00 PM), SOAPnet's same day re-airings of NBC's "Days of our Lives" are about to replace ABC's canceled "All My Children" in the 8:00 PM ET/PT slot after the latter soap goes off the air on Friday, September 23.
Friday, August 12, 2011 8:56 PM EDT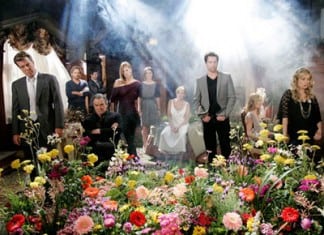 "The Young and the Restless" Teasers and Sneak Peeks, Casting Updates and News Notes for the Week of August 15, 2011.