Friday, August 26, 2011 8:28 PM EDT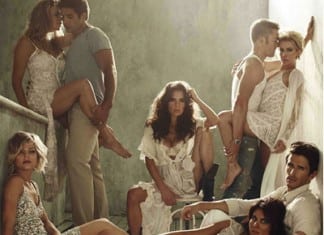 Entertainment Weekly's InsideTV posted your first look at the cast of E!'s new reality series, "Dirty Soap."
Friday, August 26, 2011 7:37 PM EDT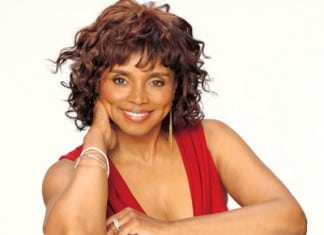 As previously reported, with "All My Children" wrapping production in less than a week, actress Debbi Morgan (Dr. Angela Hubbard) will be heading to CBS' "The Young and the Restless." Although her "Y&R" role has not been revealed, a CBS representative has confirmed to Soap Opera Network that Morgan will begin taping scenes beginning Thursday, September 1, which is just one day after her contract with the ABC Television Network is set to expire.
Friday, August 26, 2011 5:37 PM EDT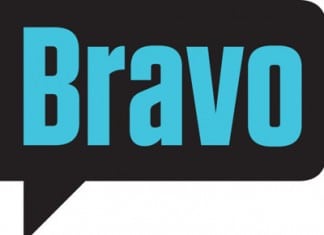 Last Friday, I had stated on my personal Twitter account that I had been hearing reports that "All My Children" and "One Life to Live" might be heading to Bravo as a part of a cable deal with Prospect Park, which is reportedly looking for a cable network to supplement costs for its online network debuting in January 2012. Although it's taken longer than expected to get an official response from Bravo, a spokesperson has stated that "these are all just rumors."
Friday, August 26, 2011 4:42 PM EDT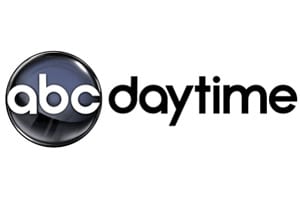 If you happened to be tuning into "One Life to Live" or "General Hospital" today and you lived in New York City or its surrounding areas, you may have noticed no shows! That's because both shows were preempted by WABC, the nations most watched station and ABC's flagship station in New York. If you don't have SOAPnet or access to the ABC.com Full Episode Player (if you are reading this you should), then you are out of luck when it comes to viewing today's episodes.
Wednesday, August 24, 2011 1:41 PM EDT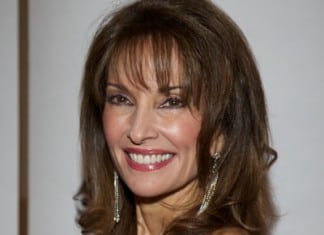 Susan Lucci has taken to Twitter by announcing that she is heading into her final week of taping at ABC's "All My Children," although she doesn't make it clear whether or not she will be moving on to the Prospect Park version of the soap when it debuts in January 2012.
Tuesday, August 23, 2011 10:44 PM EDT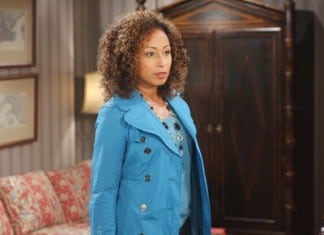 TVLine.com is reporting that Tamara Tunie is returning to daytime television after a two year absence. The actress, who portrayed attorney Jessica Griffin on CBS' "As The World Turns" from 2000 through 2007 and again in 2009 is scheduled to appear on NBC's "Days of our Lives" in November as a judge.
Tuesday, August 23, 2011 5:40 PM EDT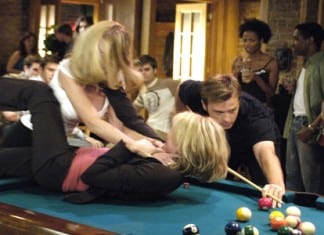 If you're local ABC affiliate broke into "One Life to Live" and/or "General Hospital" today, you might have missed all or part of today's episodes due to a 5.9 magnitude Earthquake that hit the east coast just before 2:00 PM. Thankfully, SOAPnet and ABC.com are here to save the day for those markets affected by the quake.
Tuesday, August 23, 2011 12:40 AM EDT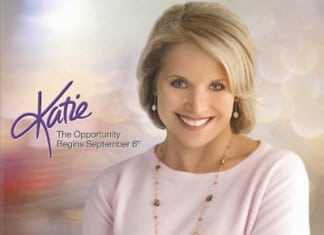 As reported back in June, the Disney/ABC Television Group has hired Katie Couric to host a new daily syndicated talk show that is expected to air on virtually all ABC affiliated stations, including the eight owned and operated stations that have already signed off on the deal. The show currently titled "Katie" will debut in September 2012 during the 3:00 PM ET/2:00 PM PT time slot currently occupied by ABC's "General Hospital," which will be forced to relocate to an as yet to be determined timeslot on the network.
Monday, August 22, 2011 8:14 PM EDT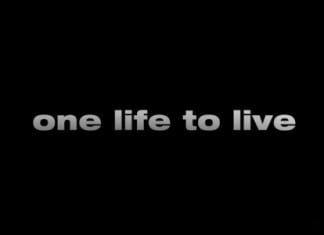 Is there something special happening on this coming Thursday's episode (August 25) of "One Life to Live?" We're wondering because whatever was supposed to happen got changed and now everything about the episode is being kept tight lipped by the network. Other than it being Robin Strasser's last airdate as Dorian Lord and a big storyline about to kick off with some interesting (that's saying it lightly) twists, we just can't imagine what could actually be happening in the episode that would make it such a big secret.
Monday, August 22, 2011 7:29 PM EDT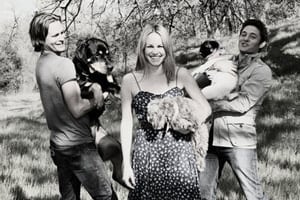 You've known her as Lulu Spencer on ABC's "General Hospital" since October 2005, but you may not have known that Julie Marie Berman is also a big pet lover. The two time Emmy Award winning actress has joined together with husband Michael Grady and business partner William Busch in launching Better Buddies, Inc., which was designed to help pet owners find the best quality products with an eco-conscious mind. The company's mission is to help with the adoption of pets by pet lovers.
Monday, August 22, 2011 4:20 PM EDT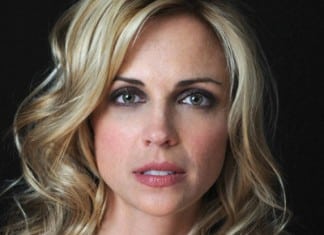 On Thursday, July 21, ABC Soaps in Depth reported that Kelly Sullivan had been hired as a recast Kate Howard after more than a year since we last saw the character (last played by Megan Ward). Now Soap Opera Network has learned when you can catch your first glimpse of the actress.
Monday, August 22, 2011 1:50 PM EDT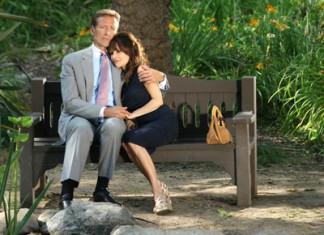 Monday, September 5, 2011 will mark the final Labor Day repeat airing of ABC's canceled daytime dramas "All My Children" and "One Life to Live," and likely the second to last time "General Hospital" will air one during its current 3:00 PM ET/2:00 PM PT timeslot as Katie Couric takes over "GH's" slot beginning in September 2012.
Friday, August 19, 2011 3:46 AM EDT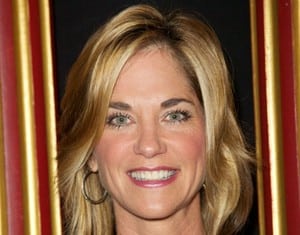 "One Life to Live" star Kassie DePaiva (Blair Cramer) had many fans in attendance at last weekends "One Life to Live" Fan Club Weekend Luncheon scratching their heads when she said "I was told by our executive producer [Frank Valentini] yesterday, that on Wednesday [August 10] we tied with 'Y&R.'" Considering "The Young and the Restless" is daytime's #1 soap, we thought she may have made a mistake too, but it turns out she wasn't wrong at all.