Tuesday, November 8, 2011 7:57 AM EDT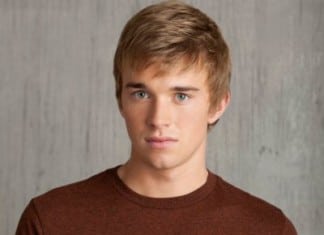 It was March of this year that word broke out that "Days of our Lives" was planning to have a major character come out of the closet. Almost immediately after the news broke out reports were flying that Will Horton, portrayed by Chandler Massey, would be the one to come out. Eight months since the news first leaked, the NBC Daytime soap has finally revealed that Will will in fact come to the realization that he is gay, but what does Massey think about portraying such a character and how has he managed to keep it such a secret for so long?
Monday, November 7, 2011 9:48 PM EDT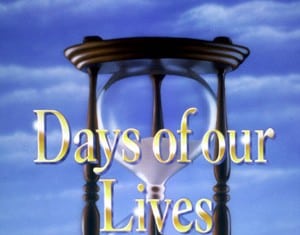 Bill Hayes and Susan Seaforth Hayes are two of the longest running current cast members left on NBC's "Days of our Lives," but you wouldn't know it because they are barely on! Thankfully the network hosts its annual "A Day of Days" fan event where fans far and wide can come and meet their favorite stars and catch the rarest of glimpses of those not seen enough on screen at Universal Studios CityWalk in Hollywood, California. Considered one of "DAYS'" premiere couples with their portrayal of Doug and Julie Williams on the drama series, Seaforth Hayes and her husband sat down with Soap Opera Network to discuss fans, what has kept the show going for all these years and where they see things headed in the future and even a whopper surrounding the Horton clan's near demise from the canvas.
Sunday, November 6, 2011 1:48 PM EDT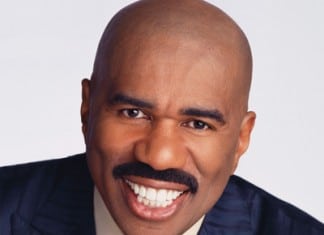 Beginning in September 2012, ABC affiliate WFTV in Orlando, Florida will begin airing a new daily syndicated talk show from comedian and radio host Steve Harvey reports the Orlando Sentinel. The affiliate plans to launch the program in the soon to be vacated 3:00 PM timeslot, which will be ceded to affiliates nationally by the ABC Television Network at that time. Does this mean to ultimate demise of "General Hospital," which currently occupies the timeslot? Before you say yes, let's take a moment to think rationally.
Thursday, November 3, 2011 6:02 PM EDT
Prospect Park executives Jeff Kwatinetz and Rich Frank have confirmed to Soap Opera Network that the production company has signed "One Life to Live" cast members Tuc Watkins (David), Josh Kelly (Cutter), Florencia Lozano (Tea), and Shenell Edmonds (Destiny) for the online version of the ABC soap pending final Guild agreements.
Sunday, October 30, 2011 3:28 PM EDT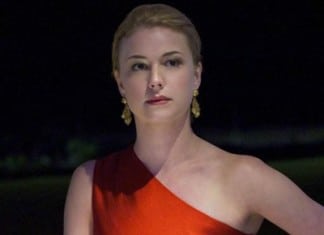 "Revenge" is one of television's biggest new hits and a critical darling. Unfortunately, we at Soap Opera Network have not been giving it the attention it so rightfully deserved, until now. As one of the only dramas ABC can cite as a success on its new primetime schedule, the network has put together a lengthy "catch up" montage for viewers who have yet to discover this little gem of a soap opera.
Thursday, October 27, 2011 7:33 PM EDT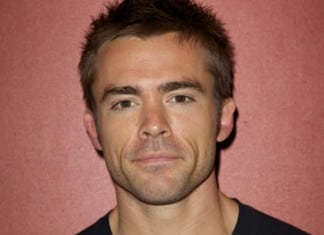 "One Life to Live" and "Dirty Soap" star John-Paul Lavoisier guest stars in tonight's all new episode of CBS' "The Mentalist." THE CBI TEAM TRAVELS TO A RESORT TOWN TO INVESTIGATE THE MURDER OF A POLICE CHIEF, ON "THE MENTALIST," THURSDAY, OCT. 27 Henry Thomas Guest Stars as Tommy, Lisbon's Younger Brother "Where in the World is Carmine O'Brien" — When the CBI team travels to a resort town to find out who murdered a police chief, Lisbon crosses paths with her brother Tommy, now a bounty hunter, who's tracking a bail jumper, on THE MENTALIST, Thursday, Oct. 27 (10:00-11:00 PM, ET/PT) on the CBS Television...
Thursday, October 27, 2011 6:41 PM EDT
On Friday, September 30, Prospect Park officially announced actors Melissa Archer (Natalie Buchanan Banks), Kelley Missal (Danielle Rayburn), Sean Ringgold (Shaun Evans),Andrew Trischitta (Jack Manning) and Jerry VerDorn (Clint Buchanan) will be joining already signed Ted King (Thomas Delgado), Michael Easton (John McBain), Kassie DePaiva (Blair Cramer) and Erika Slezak (Viki Banks) when "One Life to Live" is transitioned over from ABC to the web beginning in January 2012. Since the announcement, Soap Opera Network has reached out to a number of the signed stars and today Missal explains why she signed on.
Thursday, October 27, 2011 5:42 PM EDT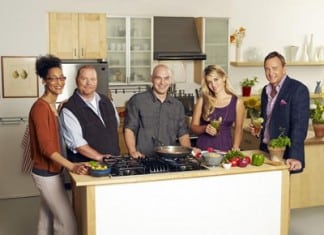 As in previous weeks, ratings for soaps are unavailable at press time but the numbers are out for talk shows including "The Chew," "The Talk" and "The View."
Thursday, October 27, 2011 5:31 PM EDT
Since we reported an update to ABC's decision to hand over the "General Hospital" timeslot in September 2012 back to its affiliates in the Disney/ABC Television Groups plan to launch a new talk show hosted by Katie Couric, fans have been up in arms over the possible demise of a daytime institution (on top of the demises of "All My Children" and "One Life to Live") after a number of them started calling their local ABC affiliates and reportedly were told that the network had informed them they would be pulling "GH" off the ABC Daytime schedule as early as June 2012. Now an ABC Daytime representative tells Soap Opera Network that those rumors are just "not true."
Thursday, October 27, 2011 5:11 PM EDT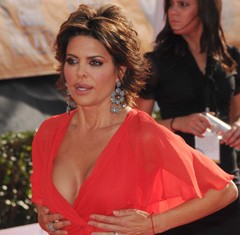 Although a "Days of our Lives" representative was unavailable for comment to Soap Opera Network, Soap Opera Digest is reporting what The Huffington Post originally reported, which is Lisa Rinna is returning to the NBC soap in the role of Billie Reed. The actress originated the role in 1992, nearly twenty years ago.
Wednesday, October 26, 2011 2:33 PM EDT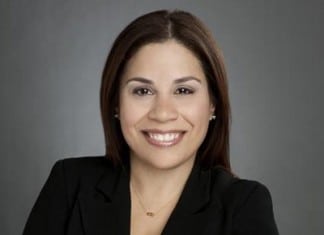 As part of the growing changes at ABC Daytime, the Disney/ABC Television Group has announced Mirian Arias as its new Vice President, Daytime Communications. Arias replaces Jori Peterson, who headed up the division for a number of years in the role of Vice President, Publicity, ABC Daytime and SOAPnet. Although Peterson has left ABC Daytime and SOAPnet, she remains part of the Disney/ABC Television Group as the acting head of the ABC Family Communications team.
Tuesday, October 25, 2011 5:55 PM EDT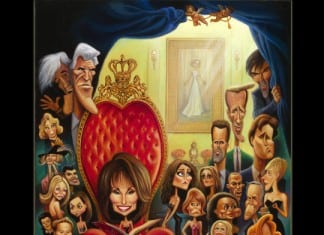 "All My Children" ended its television run on Friday, September 23, 2011, but pop-culture artist David O'Keefe has captured the essence of what made the soap opera special to millions of viewers for more than 41-years courtesy of his new painting "A Tribute to 'All My Children' - Pine Valley," which took two months from concept to fruition.
Tuesday, October 25, 2011 2:06 PM EDT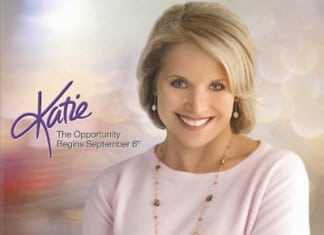 As previously reported, ABC soap opera "General Hospital" will lose its coveted 3:00 PM ET/2:00 PM CT/PT timeslot beginning in September 2012 when the network hands the hour back to its local affiliates. The move will leave ABC's daytime lineup with just three hours left to program with "The View" already secured in the 11:00 AM ET/10:00 AM CT/PT slot. New talk shows "The Chew" and "The Revolution" will go head-to-head with "General Hospital" when it comes to the almighty dollar (ie. which show brings in enough income relative to cost) in a battle for the remaining two hours (1:00 PM ET/12:00 PM CT/PT; 2:00 PM ET/1:00 PM CT/PT). In place of "GH" beginning in September 2012 will be the new Disney/ABC Domestic Television syndicated series "Katie," hosted by journalist Katie Couric, which was just cleared in over 60% of the country just six weeks after the sales period began.