Friday, January 23, 2015 3:32 PM EDT
The Casting Society of America (CSA) hosted the 30th Annual Artios Awards last night in ceremonies taking place simultaneously in New York and Los Angeles. "General Hospital's"
Mark Teschner
took home the casting award for Daytime Drama Series. He beat out "Days of our Lives" casting director
Marnie Saitta
, and associate
Bob Lambert
, and "The Young and the Restless" casting director
Judy Blye Wilson
, and associate
Greg Salmon
.
Wednesday, January 21, 2015 8:00 PM EDT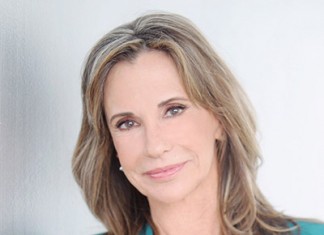 Ever since Jill Abbott Atkinson decided to
push forward
in removing Chancellor Industries from the clutches of Victor Newman (
Eric Braeden
), who was left the company per Katherine's will, fans have clamored for the ultimate showdown between the pair and they're definitely in for a great ride as Jill's portrayer,
Jess Walton
, tells
Soap Opera Network
of the storyline that picked up steam on yesterday's episode.
Tuesday, January 20, 2015 2:00 PM EDT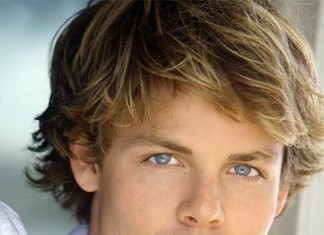 "The Young and the Restless" has cast "Home and Away" alum
Lachlan Buchanan
in the contract role of Kyle Jenkins, the son of Jack Abbott (
Peter Bergman
) and Diane Jenkins (last played by "General Hospital's"
Maura West
). The actor will report to work at the CBS Television City studio, where "Y&R" is filmed, beginning Tuesday, January 27. His first airdate is set for
Wednesday, February 25
.
Monday, January 19, 2015 6:26 PM EDT
ABC will be celebrating the fans of "General Hospital" next month with the return of Fan February,
reports
ABC Soaps In Depth
. The fan campaign, which began in 2003 as a way for fans to take part in the development process of their favorite soap, a chance to visit the set or interact in some way with cast members, was last utilized in 2007.
Monday, January 19, 2015 6:03 PM EDT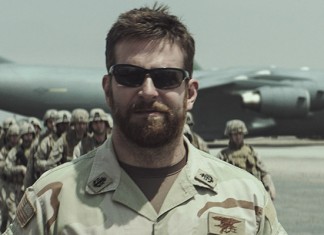 Starring
Bradley Cooper
and directed by
Clint Eastwood
, Warner Bros. Pictures is celebrating its "American Sniper" this Martin Luther King Jr. holiday as the film is currently setting several January box office records. Estimates have the film, which includes appearances by "General Hospital's"
Billy Miller
(Jason Morgan) and "Nashville's"
Eric Close
, taking in $89.5 million over the three-day weekend and $105.3 million over the four-day holiday weekend,
according to Box Office Mojo
.
Monday, January 19, 2015 4:49 PM EDT
Nathan Parsons
(ex-Ethan Lovett; "True Blood," "The Originals")
can now be seen
in the pilot, "Point of Honor," which follows a Virginia family, led by their West Point bred son, John Rhodes (Parsons), who at the start of the Civil War makes the controversial decision to defend the South while freeing all of their slaves.
Luke Benward
("Ravenswood") portrays Garland, the charming black sheep of the family.
Monday, January 19, 2015 3:21 PM EDT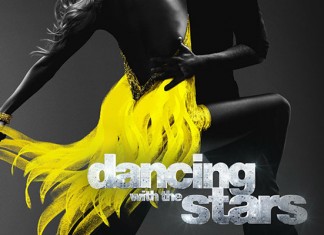 The 10th anniversary edition of "Dancing with the Stars" will launch on
Monday, March 16
at 8:00 PM, ET/PT, ABC recently announced. The competition series, which began in the summer of 2005 with "General Hospital's"
Kelly Monaco
taking home the coveted mirror-ball, will be without long-time dancers
Derek Hough
and
Cheryl Burke
, however.
Monday, January 19, 2015 2:00 PM EDT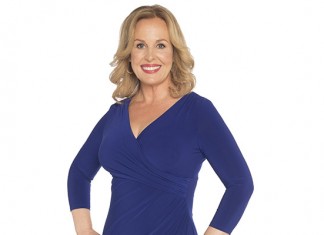 Nutrisystem, Inc. announced last week that
Genie Francis
("General Hospital," "The Young and the Restless") is its new brand ambassador. The iconic former soap star is said to have lost 30 pounds while on the weight loss program, which she started after losing her sister in 2013 and following her oldest child, son
Jameson Ivor Frakes
, heading off to college.
Monday, January 19, 2015 1:15 PM EDT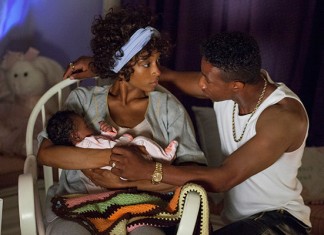 Saturday, January 17 was
Whitney Houston
night on Lifetime as the network premiered "Whitney," its biopic based on the romantic life of Houston and husband
Bobby Brown
, one-hour special, "Bobby Brown: Remembering Whitney," and "Whitney Houston Live: Her Greatest Performances," hosted by long-time friend and the man who discovered her,
Clive Davis
. According to Nielsen Media Research ratings data, overall 11.8 million viewers tuned in during the event block (8:00 PM - 12:00 AM, ET/PT).
Monday, January 19, 2015 10:00 AM EDT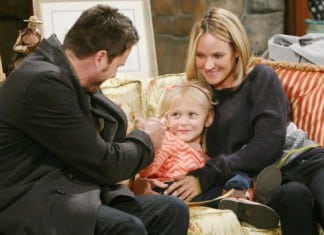 After taking a short break to film the "Untitled Miami Project" pilot for TNT, "The Young and the Restless" will once again welcome back
Aly Lind
as Faith Newman during the
week of January 26
,
Soap Opera Network
has learned.
Sunday, January 18, 2015 10:13 PM EDT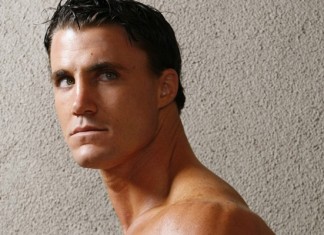 Actor, model and fitness expert
Greg Plitt
has died. The former "Work Out" reality star was struck by a Metrolink train in Burbank, California on Saturday, January 17 and was pronounced dead at the scene. According to police, Plitt, along with a group of friends, appeared to have been taking video prior to the incident. Plitt played Henderson in three episodes of NBC's "Days of our Lives" from 2007-2008. He was just 37 years old.
Saturday, January 17, 2015 10:40 PM EDT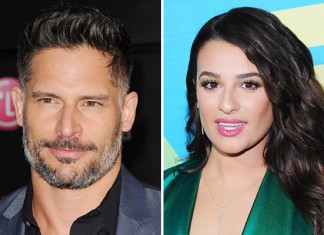 "True Blood's"
Joe Manganiello
may be living it up on the big screen as a sexy stripper in the upcoming "Magic Mike" sequel, "Magic Mike XXL," and
Lea Michele
may be preparing for the end of "Glee," but the pair will soon make the comedy-horror anthology series "Scream Queens" a thing next season on FOX. The network announced today during its portion of the Winter Television Critics Association press tour in Pasadena that the two have joined
Jamie Lee Curtis
("Halloween") and
Emma Roberts
("American Horror Story: Freak Show") as regulars in the 15-episode first installment.
Saturday, January 17, 2015 3:30 PM EDT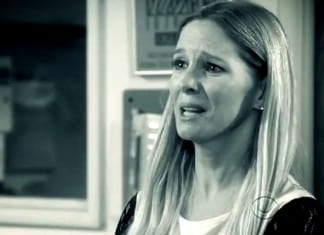 While it's not yet clear whether the recent ratification of the National Code of Fair Practice for Network Television Broadcasting (Network Television Code) is the culprit, as negotiations had been ongoing between actor's union SAG-AFTRA and ABC, CBS, NBC and FOX, among other producers, for some time, industry insiders are whispering that the broadcast networks have asked their daytime dramas to find ways in cutting some of the fat in their casts.