Wednesday, August 26, 2015 6:36 PM EDT
If you are a fan of "The Bold and the Beautiful," and you reside in or around the New York metropolitan area, you might be able to meet some of the stars of the world's most watched daytime drama series during an official "Pop-up" Fan Event to celebrate the 29th season of the soap on CBS Daytime.
Tuesday, August 25, 2015 11:59 PM EDT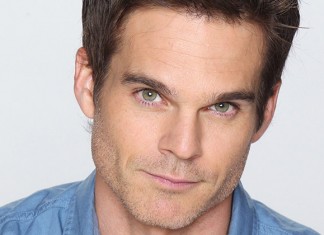 "The Young and the Restless'"
Greg Rikaart
(Kevin Fisher) will soon be pulling double duty after booking a multi-episode arc on TNT's "Major Crimes,"
reports
TVLine
.
Tuesday, August 25, 2015 11:06 PM EDT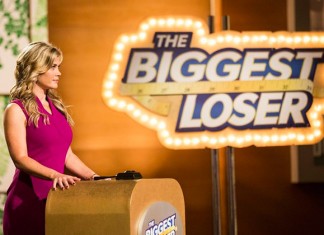 Although she'll soon be gracing our screens once again as Sami Brady on "Days of our Lives" in the coming weeks, actress
Alison Sweeney
 will no longer appear in primetime as host of NBC's "The Biggest Loser," it was
announced
today by the show's producers. Sweeney had hosted the program for 13 consecutive cycles, taking over from
Caroline Rhea
in 2007.
Sunday, August 23, 2015 8:25 PM EDT
In addition to the
previously reported
untitled Cain and Abel themed soapy family drama that the network gave a put pilot order to on Friday,
Deadline
is
reporting
that NBC has bought family drama "The Bourbon Kings," based on the best-selling novel of the same name by
J.R. Ward
,
and
"Talent," a family oriented soap opera following a music prodigy who is dealing with the murder of his one true love in a unique way. Both projects are in development for the 2016-17 television season.
Saturday, August 22, 2015 12:51 AM EDT
While Eric Brady prepares to contemplate what he could have done to
save Serena Mason
(
Melissa Archer
) from the clutches of a serial killer about to infest Salem beginning next week on NBC's "Days of our Lives," actor
Greg Vaughan
is already aware of what the future holds for his career. The actor recently
announced
that he has signed a new deal with the Sony Pictures Television/Corday Productions produced soap opera to continue on as the lovable son of Marlena Evans (
Deidre Hall
) and Roman Brady (
Josh Taylor
). He's also going to be starring in an upcoming Hallmark Channel original movie.
Friday, August 21, 2015 11:58 PM EDT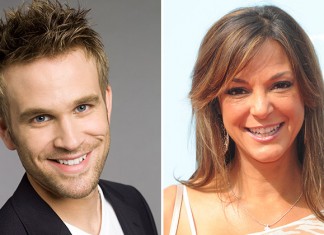 So you probably have already heard that Netflix green-lit a revival of the popular ABC comedy series "Full House," but you probably didn't know that said house, titled "Fuller House," will also include some familiar names from the soap opera world.
Friday, August 21, 2015 10:26 PM EDT
Barely a day after reporting 
news
 of broadcast networks looking for more soaps on their primetime schedules,
Deadline
is
reporting
that NBC has given a put pilot order for an untitled soapy family drama from "Empire" producers Imagine TV, "How To Make It In America" creator
Ian Edelman
and "The Devil Wears Prada" director
David Frankel
. Like the FOX primetime hit, the potential new series will also include a musical connection, but instead of being about the industry itself it'll take place in the Cuban exiles of Miami.
Friday, August 21, 2015 6:58 PM EDT
Josh Griffith and Dena Higley's work officially hitting the screen beginning with the Wednesday, August 19 episode, fans of NBC's "Days of our Lives" are in for a daring ride with the return of Stephen Nichols as Steve "Patch" Johnson and the beginning of a serial killer storyline. The first victim? Serena Mason (Melissa Archer). But did Chad DiMera (Billy Flynn) have something to do with her death?
Friday, August 21, 2015 5:48 PM EDT
If you blinked, you probably missed a
post
on Twitter by "Days of our Lives" star
Deidre Hall
(Marlena Evans) that shows the actress standing alongside co-star
Lauren Koslow
(Kate Roberts) in evening gowns during the upcoming New Year's Eve episode of the daytime drama series. Yes, New Year's Eve is happening in August...
Friday, August 21, 2015 5:15 PM EDT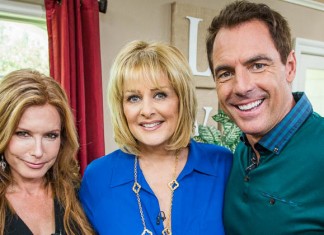 "The Young and the Restless'"
Tracey E. Bregman
(Lauren Fenmore) appeared on Hallmark Channel's "Home & Family" earlier this week and revealed some interesting tidbits about how she got her start in Hollywood, including that her first name wasn't originally spelled with an "e" and that she didn't always include her middle initial (which stands for Elizabeth) in her profession, and shares some of her "Days of our Lives" memories. Also part of her appearance, Bregman played the soap star name game with hosts
Mark Steines
and
Cristina Ferrare
, and talks about her new Manhattan Malibu clothing line.
Friday, August 21, 2015 4:31 PM EDT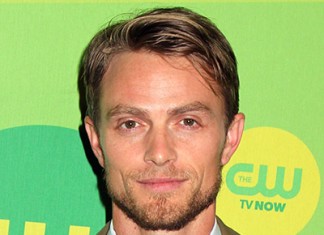 After portraying Ryder Callahan for two years on CBS' "The Young and the Restless," actor
Wilson Bethel
has gone on to star in The CW's now concluded southern drama "Hart of Dixie," as reformed bad boy Wade Kinsella, and he most recently appeared in ABC's summer run of "The Astronaut Wives Club." Now
according to Deadline
, Bethel is ready to tackle "Blood & Oil" after snagging a recurring role in the upcoming
Don Johnson
("Nash Bridges") and
Chace Crawford
("Gossip Girl") led drama series about a young working-class couple who move to North Dakota following the biggest oil discovery in American history.
Friday, August 21, 2015 3:10 PM EDT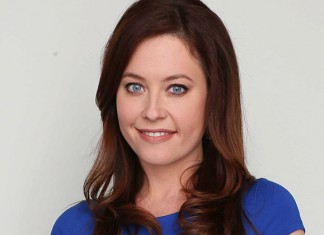 In the newest issue of
Soap Opera Digest
, on newsstands now, it's revealed that Serena Mason will become the first victim of the upcoming serial killer storyline on NBC's "Days of our Lives." The news doesn't come as much of a surprise considering the character was one of the first
reported to be leaving
Salem following the
hiring
of a new head writing regime earlier this year. In an interview with the magazine, portrayer
Melissa Archer
talks about how she found out about her character dying, what's next in her career and how Serena meets her maker!
Thursday, August 20, 2015 10:50 PM EDT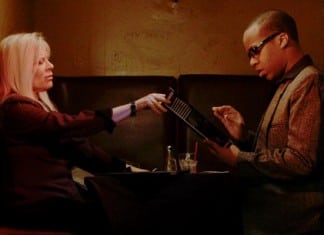 Four individuals connected by blood, friendship, sex, and love are dragged into the classic battle between good versus evil. No that's not the description for an arc on ABC's "General Hospital" or CBS' "The Young and the Restless," but the online drama "Pride: The Series," which features "GH's"
Ilene Kristen
(Delia Ryan) and "As The World Turns'" actress 
Lauren B. Martin
(ex-Camille Bennett) as special guest stars. Recently, the series became an
official selection
of Miami Web Fest, a 10-day festival that showcases the hottest new web series around the world. The festival begins
Friday, September 25
and culminates on
Sunday, October 4
with the Miami Web TV Awards.