'GH's' Emme Rylan Already Back to Work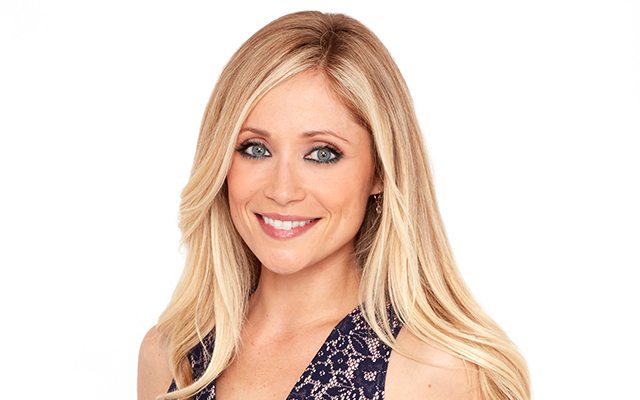 That didn't take long! Five weeks since giving birth to her third child, a girl, "General Hospital" star Emme Rylan (Lulu Spencer) is already back to work. The actress announced on her Instagram page that she had returned to the Prospect Studios where the soap is filmed and even brought along her bundle of joy.
"@officialscarlettfernandez and my real life daughter finally meet! #GH I'm BACK!" wrote Rylan in her post while sharing a picture of her TV daughter Scarlett Fernandez (Charlotte) meeting her real-life daughter, Dakota Rose, with partner Don Money.
Instead of taking maternity leave, Rylan was able to combine a scheduled two-week vacation that preceded the three-week production hiatus for "GH," according to ABC Soaps In Depth. Rylan told the publication she planned to take her newborn with her to work after things settled. "I usually work a couple of days a week."