WATCH: 'GH's' Rick Springfield Receives Star on Hollywood Walk of Fame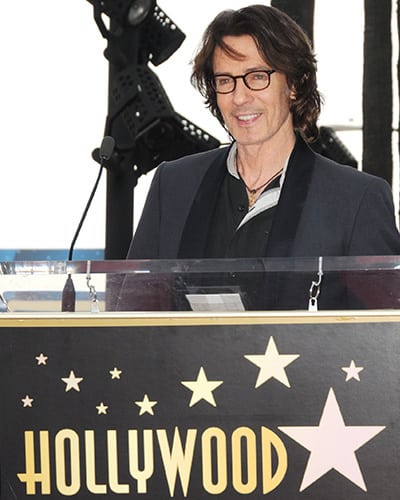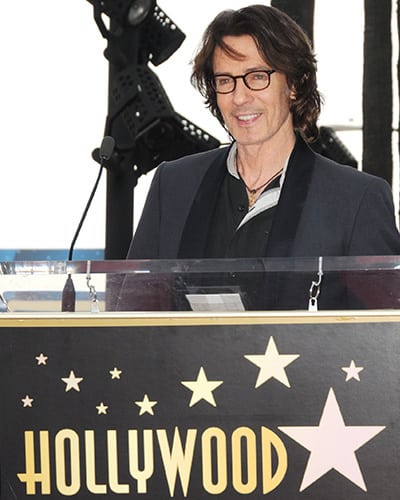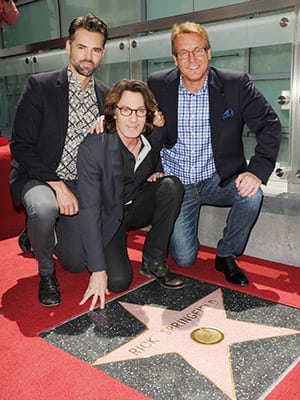 On Friday, May 9, actor and rock and roller Rick Springfield (ex-Noah Drake, "General Hospital") received one the the highest honors an entertainer could ever hope to attain: a star on the Hollywood Walk of Fame. Joined by former "GH" co-star Jason Thompson (Patrick Drake) and "The Young and the Restless'" Doug Davidson (Paul Williams), the hour long ceremony included speeches by Hollywood Chamber of Commerce President & CEO Leron Gubler, Thompson and Davidson, before Springfield took the stage to accept his honor.
"Today we are honoring a man who has had a very successful dual career, both as a pop star and as a television heartthrob. He will be honored today with the 2,526th star on the Hollywood Walk of Fame," said Gubler as he took the stage in surrounded by Springfield's family, friends and fans. "Today Hollywood honors performer Rick Springfield. For all of his accomplishments as an actor, best selling author, and documentary subject, Rick Springfield's first love has always been music and that's a passion he has harbored ever since he first picked up the guitar at the age of 12 in his native Australia." Gubler went on to note some of Springfield's career highlights including his appearances on such series as "Californication," "Hawaii Five-O" and "Drop Dead Diva," in addition to his most popular role on "GH." Just a few days before receiving his star Touchstone Books published his fiction debut, "Magnificent Vibration." Musically Springfield has sold more than 25 million records, including 17 top 40 hits.