Monthly Archives: May 2014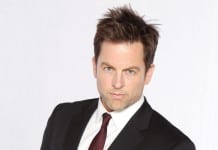 While keeping relatively silent since being let go from CBS' "The Young and the Restless" in early December, actor Michael Muhney (ex-Adam Newman) was reportedly spotted on the CBS Television Studios based set of the daytime drama series recently, reports Soap Opera Digest in its June 9 issue.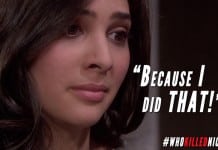 Thursday, June 12 will mark the final appearance of Camila Banus on NBC's "Days of our Lives" as Gabi Hernandez shares an emotional goodbye with her brother Rafe (Galen Gering), Will Horton (Guy Wilson) and Sonny Kiriakis (Freddie Smith), among others, as she prepares for the next phase in her life. Before she goes, however, it was revealed in today's episode that the character played a pivotal role in the death of former lover Nick Fallon (Blake Berris).
The 2013-2014 television season ending CBS Fan Awards are currently underway and CBS' "The Young and the Restless" is nominated in the category of Best Chemistry for Sharon and Nicholas Newman (Sharon Case and Joshua Morrow). The two are competing against Deeks and Kensi of "NCIS: Los Angeles," the cast of "Criminal Minds" (which includes former "Y&R" star Shemar Moore; ex-Malcolm Winters), Sheldon and Amy of "The Big Bang Theory" and Ted and The Mother of "How I Met Your Mother." "Big Bang Theory's" Sheldon and Amy are currently in the lead, so if you want to see Sharon and Nicholas' chemistry rewarded, make sure to vote.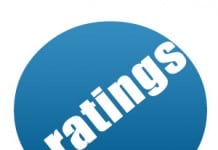 Ratings Report for the Week of May 19-23, 2014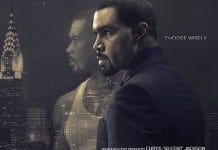 While the series isn't scheduled to premiere until Saturday, June 7 at 9:00 PM ET/PT on Starz, the network has released the first five minutes of "Power" on Twitter via the social service's new in-line video feature that enables one-touch playback. The new video experience is based on Twitter Cards, which extends user interactions beyond favoriting, retweeting and replying and makes it possible for people to do things like watch videos, download apps, or view articles and photos –– all from within a Tweet.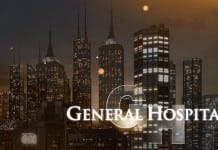 For the just concluded May Sweeps ratings period, ABC's "General Hospital" attracted its largest audience in seven years in Total Viewers (3.068 million) and best performance in three years in Women 18-49 (747,000/1.2 rating) and Women 25-54 (999,000/1.6 rating) – since May Sweeps 2007 and 2011, respectively. The soap ranked as the #1 daytime show in Women 18-49 (tied in rating). Further, "GH" stood as the #1 program in Women 18-34 (252,000/0.7 rating), hitting a 4 year high in the demo – since May Sweeps 2010.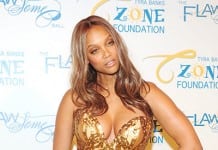 Disney-ABC Domestic Television announced today that it has a new new daily lifestyle syndicated talk show in development for 2015 with supermodel, business woman,...
With the traditional 2013-2014 television season (September to May) now concluded, CBS Daytime has posted overall year-to-year growth in total viewers, while also posting 2014 May Sweep increases in viewers and in the key sales demos compared to the 2013 May Sweeps period.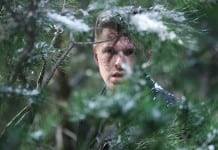 Michael Bruno, who manages several daytime soap stars past and present, including Amelia Heinle, who portrays Victoria Newman on "The Young and the Restless," appeared on the Thursday, May 29 edition of the Lilly Melgar ("General Hospital," "The Bay") and Martha Madison ("Days of our Lives," "The Bay") hosted radio show "Soap Box with Lilly and Martha" to discuss several soap related topics. One of which was the recent news of David Tom being let go from "Y&R" as Billy Abbott and being replaced by daytime newcomer Burgess Jenkins.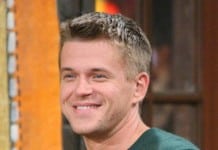 Recently
ousted
from CBS' "The Young and the Restless" after just five months back on the job,
David Tom
(Billy Abbott) reveals in an
exclusive interview
with
CBS Soaps In Depth
the reason he was let go from the drama series and whether or not he'd be willing to give daytime another shot.