Monthly Archives: April 2014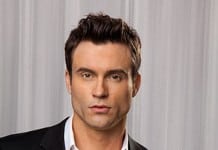 If you've ever dreamed of meeting "The Young and the Restless'" heartthrob, Daniel Goddard (Cane Ashby), or touring the set of the Los Angeles-based sudser, you're in luck: Charity Buzz is currently holding an auction for both experiences!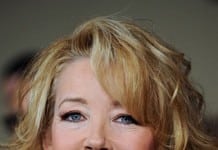 "The Young and the Restless'" Melody Thomas Scott just celebrated her 35th anniversary playing Nikki Newman, and what better way to kick off her 36th year than with a stellar guest-gig playing a character who has a boozy past that dang near rivals her Genoa City alter ego's? As we previously reported, the actress is doing just that: She's headed to CBS's sitcom "The Crazy Ones" later this month, and guess what? Soap Opera Network is bringing you the first look at Scott in her exciting primetime role!
During first quarter 2014, CBS' full daytime lineup was up 13% compared to first quarter 2013, per Nielsen Media Research data. Additionally, "The Talk" and "Let's Make a Deal" delivered their largest-ever first quarter in total viewers and key women. Meanwhile, "The Young and the Restless" and "The Bold and the Beautiful" delivered their largest audiences since first quarter 2008, with "Y&R" averaging 5.51 million viewers, up 11% from last year, and "B&B" averaging 4.02 million viewers, up 10% from last year. "The Price is Right" was also attracted its best numbers since 2004 and 2005, respectively.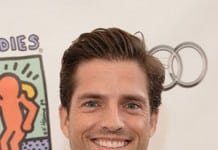 As we previously reported, the online sudser "The Bay" is returning with an all-new Season 12, and the popular "Confessions of Bay City" has been leading up to the exciting debut event!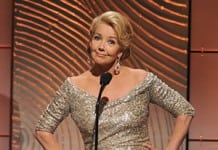 Melody Thomas Scott's name has been making the rounds for a variety of things lately, but there's one story in particular that the portrayer of the "The Young and the Restless'" Nikki Newman wants to set straight: The April 7 edition Globe article that claims she called Susan Lucci (ex-Erica Kane, "All My Children") to trash talk the sudser's executive producer, Jill Farren Phelps!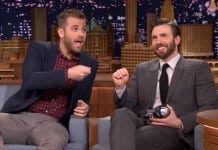 "Oh, brother!" is an apt description for last night's episode of "The Tonight Show," in which former "One Life to Live" star Scott Evans (ex-Oliver Fish) and his older bro, "Captain America: The Winter Soldier" star Chris Evans, shared some of their most hilarious childhood memories. The two played "The Sibling-wed Game" — a brother-oriented version of "The Newlywed" game — where each tried their best to guess the funniest, most over-the-top moments from their childhood. And boy, oh boy, do the siblings have some insanely funny moments from their past! Click on the jump to see them discuss some of their outrageous pranks and stories with host Jimmy Fallon. But be warned: Your abs will hurt from all the laughing!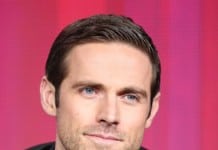 Yesterday the Lifetime Network announced a premiere date and cast for the sequel to its successful adaptation of V.C. Andrews' iconic (and controversial!) book "The Flowers in the Attic."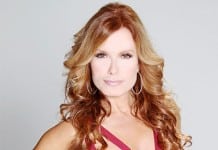 "The Young and the Restless" fans know that Tracey E. Bregman (Lauren Fenmore) is pretty spectacular, and it seems that Ride of Fame — a continuing series of mobile monuments dedicated to public figures highlighting New York City with their lifetime and/or special celebrated endeavors — knows it, too!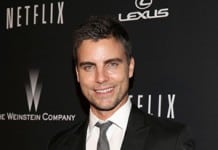 There must be something in the water, because former soap stars just can't seem to stay out of trouble these days! First there was word that Crystal Hunt (ex-Stacy Morasco, "One Life to Live;" ex-Lizzie Spaulding, "Guiding Light") was charged with felony assault for allegedly smashing a glass in a woman's face, then came news that Aiden Turner (ex-Aidan Devane, "All My Children") was charged with domestic violence after allegedly throwing a remote control at his girlfriend, and now comes word that Colin Egglesfield (ex-Joshua Madden, "AMC") has been arrested for disorderly conduct!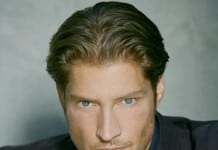 "General Hospital's" A.J. Quartermaine has officially bought the farm, and we'll soon be seeing his portrayer, Sean Kanan, back on "The Bold and the Beautiful." The actor reprises his role as the love-to-hate-him Deacon Sharpe on Friday, June 13 — and the sudser's headwriter, Bradley P. Bell, says it's going to be one hellraising return!