Monthly Archives: April 2014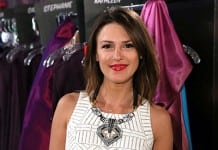 As the saying goes, all good things must come to an end. And so it goes for Elizabeth Hendrickson's time as "The Young and the Restless'" Chloe Mitchell. The actress recently announced that she'll be wrapping up her six-year stint as the character and will be saying goodbye to daytime — at least for the time being. But before she takes off, she sat down with Soap Opera Network to spill the beans on why she decided to walk away from "Y&R," what's in store for her future, and what fans can expect from Chloe's final days on the canvas. Read on to get the full scoop!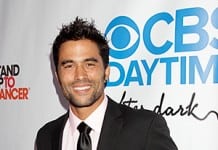 "The Young and the Restless'" Ignacio Serricchio (Alex Chavez) has most recently been seen on Fox's hit series, "Bones," but that's not the only place fans of the actor can see him: He'll be performing at Hark in the Park-ing Lot, a Children's Hospital charity event that he organized, this weekend!
Soap Opera Network has learned exclusively that veteran soap stars Ronn Moss, Sean Kanan, Judi Evans and Patrika Darbo have joined the cast of LANY Entertainment's "The Bay: The Series," which premieres Chapter 12 on Thursday, May 1 with episodes running a bit longer in length than they had in prior chapters (episodes will now run between 17-20 minutes, typical for a weekly 1/2 hour series excluding commercials).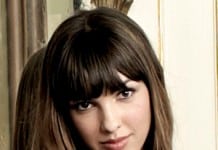 Former "AMC" star Denyse Tontz has released a new music video and it's an inspiring ode to finding the motivation to rise above negativity.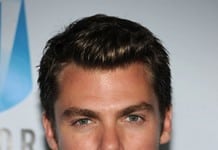 It's only April, but former soap stud Jeff Branson (ex-Ronan Malloy, "The Young and the Restless;" ex-Shayne Lewis, "Guiding Light;" ex-Jonathan Lavery, "All My Children") has already had quite a busy year. Not only did he and longtime love Jaimie Foley just welcome their first child, son Van James, into the world, he's also been busy shooting a variety of projects like Lifetime's "Zoe Gone" and and TNT's "Perception." But the latest place you can find the star: On CBS' "NCIS."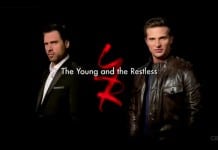 As previously reported, "The Young and the Restless'" Joshua Morrow (Nicholas Newman) and Steve Burton (Dylan McAvoy) are this years Social Media Reports for the annual Academy of Country Music Awards, airing live tonight at 8:00 PM, ET/7:00 PM, CT on CBS. All week and leading up to and after tonight's broadcast, the actors are sharing behind the scenes videos and images along with a handful of interviews with several country music superstars.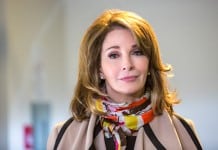 As previously reported, "Days of our Lives" actress Deidre Hall (Marlena Evans) will be co-starring in the new Hallmark Channel original movie "Lucky in Love," premiering tonight at 9:00 PM, ET/8:00 PM, CT. The TV movie stars Jessica Szohr ("Gossip Girl," "The Internship") as Mira Simon, a young professional whose April Fool's Day pranks actually come true and change the course of her life. Hall portray's Erin Billings, Mira's boss and the CEO of Your Page, a one stop shop social media network that encompasses all social media needs (think an all-in-one Twitter/Facebook website) for its users. Also featured is Benjamin Hollingsworth ("The Tomorrow People") as Mira's friend Jonah.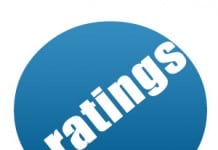 Ratings Report for the Week of March 24-28, 2014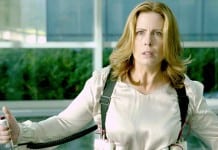 From being confused with "All My Children's" Susan Lucci (ex-Erica Kane) to herself jokingly confusing co-star Dermot Mulroney with Dylan McDermott, former "As The World Turns" actress Martha Byrne (ex-Lily Snyder) took part in a Funny or Die spoof interview intended to promote her upcoming appearance on NBC's "Crisis," which tells the shocking fictional story of an ambushed Washington D.C. school bus carrying some of the nation's most important people's children. Byrne will play the recurring role of Marie Wirth, a mother of one of the kidnapped children, beginning with the Sunday, April 6 episode.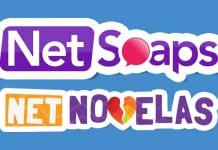 While Prospect Park's The OnLine Network (TOLN) failed to re-launch "All My Children" and "One Life to Live" to a brand new audience via the internet last year, Corday Productions, which produces NBC's "Days of our Lives," has joined with All Screens Media, an international interactive digital media company founded by former Comcast digital media executive Peter Heumiller, to form a new online network dedicated to the soap opera and telenovela format. Per Variety, the production entities have joined together to form NetSoaps Net Novelas LLC (NSNN), which will strive to develop domestic (Net Soaps) and international (Net Novelas) online soap operas for a new generation of soap fans. Net Soaps will be geared toward American and English speaking audiences while Net Novelas will be targeted toward Latin American and Brazilian audiences.