Monthly Archives: April 2014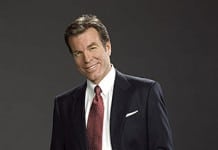 During "The Young and the Restless'" recent 41st anniversary celebration, Peter Bergman (Jack Abbott) told Soap Opera Network that he's one of the luckiest men in daytime. And if you look at his embarrassment of riches — an impressive 33 year career in soaps, numerous Emmy nominations and wins, exciting storylines, and talented co-stars — it's easy to see what he means. But lately, he's been feeling exceptionally blessed. Read on to find out why!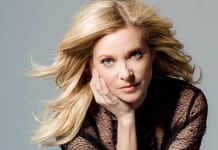 "The Young and the Restless" viewers were recenlty hit with a one-two punch regarding the role of Kelly Andrews: Current portrayer Cynthia Watros was officially announced as stepping out of the role in order to take part in MTV's new series "Finding Carter," while Emmy winner Cady McClain (Dixie, "All My Children;" Roseanna, "As the World Turns") was announced to be stepping into the role of the grieving mother! Soap Opera Network took part in McClain's very first "Y&R" press conference, and the actress dished on how she landed the exciting role, how she feels about replacing Watros, working with her former Pine Valley co-stars in Genoa City and her experience saying goodbye to "AMC" and Dixie once and for all. Read on for the scoop!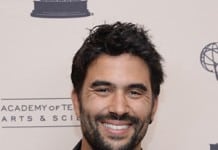 For those of you who have been tuning in to see "The Young and the Restless'" Ignacio Serricchio (Alex Chavez) during season nine of Fox's series, "Bones," the actor has good news: He's fairly certain he'll be appearing in season 10, as well!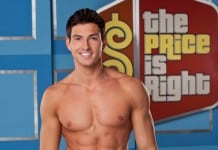 Rumors had been swirling all weekend and now
Soap Opera Digest
is
reporting
that former "All My Children" actor, and "The Price is Right" male model, 
Robert Scott Wilson
(ex-Pete Cortlandt) has joined the cast of NBC's "Days of our Lives" as a recast Ben Rogers. He replaces daytime newcomer
Justin Gaston
, who in real-life is married to "The Young and the Restless'"
Melissa Ordway
(Abby Newman).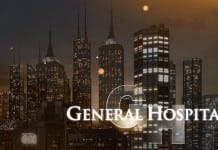 In remembrance of the Boston Marathon bombings that took place one year ago, a portion of the east coast broadcast of ABC's "General Hospital" will be preempted on Tuesday, April 15, a representative for the network informs Soap Opera Network. ABC News will cut into the broadcast from approximately 2:35 PM to 2:55 PM, EST.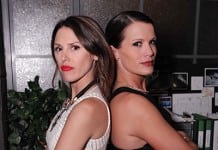 Fur is flying over on "The Young and the Restless," but it's more than just of the coat variety during the sudser's big fashion show this week: The recent rivalry between Chloe (Elizabeth Hendrickson) and Chelsea (Melissa Claire Egan) comes to a dramatic and rather violent head beginning today, and the fallout may change the canvas forever!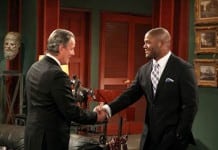 Good news, sports fans: "The Young and the Restless" is scoring another appearance by Seattle Seahawks Super Bowl Champion Michael Robinson!
Whoa, baby! "The Young and the Restless'" Genoa City is getting a brand new OB/GYN: "Supergirl" film star Helen Slater, who'll be playing the role of Dr. Chiverton for at least five episodes.
Oh, snap! Former "All My Children" actress Jill Larson (ex-Opal Cortlandt) is set to appear on "The Young and the Restless" next week during the sudser's major fashion show crossover storyline with "The Bold and the Beautiful," and it seems her alter ego will be quite the force to be reckoned with! Soap Opera Network caught up with the actress to get the details on her exciting guest-starring role, so read on to find out how she'll impact some of Genoa City's most popular characters!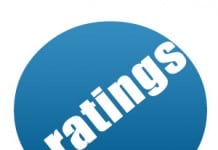 Ratings Report for the Week of March 31 - April 4, 2014