Monthly Archives: April 2014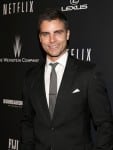 A little disorderly conduct charge earlier this month wasn't enough to stop former "All My Children" star Colin Egglesfield (ex-Josh Madden): The actor will be appearing on an upcoming episode of CBS' series, "Unforgettable."
Life has given "Days of our Lives'" star Deidre Hall (Marlena Evans) a tough break — literally. Over the weekend, the Wisconsin native revealed over Facebook that she broke her wrist!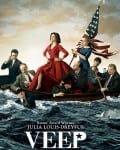 After just three episodes, HBO has renewed its critically acclaimed comedy series "Silicon Valley" and "Veep" for a second and fourth season, respectively, it was announced today by Michael Lombardo, president, HBO Programming. The renewals follow the recent two-season renewal of "Game of Thrones."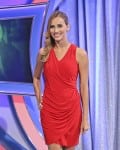 CBS Daytime has featured a slew of crossover stories as of late, and there's yet one more on the way: "Let's Make a Deal's'" model, Danielle Demski is headed to "The Young and the Restless!"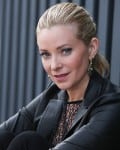 Last week, Soap Opera Network featured an exciting interview with "The Young and the Restless'" Cady McClain (Kelly Andrews), but the actress had MUCH more to say regarding her new CBS soap role — as well as a slew of other topics, including the tragic second ending of "All My Children," where she played Dixie Cooney for over 25 years. Read on to get additional scoop on a variety of subjects from "Y&R's" newest star!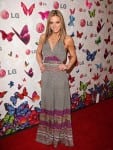 Former "The View" host Debbie Matenopoulos dropped quite a bomb — or rather two — on a recent episode of Hallmark's "Home & Family:" The Virginia native eloped in Greece last year and is now pregnant with her first child!
"The Price Is Right" has crossed over with "The Bold and the Beautiful" and "The Young and the Restless," and "B&B" and "Y&R" just recently did a crossover storyline based around a major fashion show. But just because it's recently been done doesn't mean viewers should expect the CBS Daytime shows to stop intertwining anytime soon, as there's one more crossover already added to the docket: "Let's Make a Deal's" Jonathan Mangum is heading to "The Bold and the Beautiful!"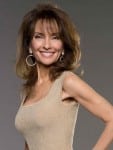 The phrase "How does she do it?!" is said a lot in regards to "Devious Maids" and former "All My Children" star Susan Lucci (Genevieve Delatour, "DM;" ex-Erica Kane, "AMC"), who manages to make being in one's 60s look youthful and glamorous. And the actress is sharing her secrets!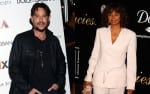 When life gives you lemons, you're supposed to make lemonade. But when former "All My Children" actors Debbie Morgan (ex-Angie Hubbard) and Ricky Paull Goldin (ex-Jake Martin, "AMC;" ex-Jesse Torres, "The Bold and the Beautiful;" ex-Gus Aitoro, "Guiding Light;" Andrew Miller, "Beacon Hill") were given the very lemon-esque news that their sudser had been cancelled, they decided to make much more than lemonade: They paired up to executive produce an MTV special!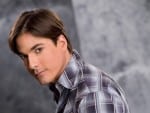 Congratulations are in order for "Days of our Lives" star Bryan Dattilo (Lucas Horton): He and his wife, Elizabeth, are expecting a child!
Ratings Report for the Week of April 7-11, 2014NOTE: Please do not copy and paste the entire ratings.  Thank you.Numbers are based on Live+Same...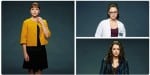 Former "As the World Turns" star Dylan Bruce (ex-Chris Hughes) has a little something to sing about: His series, the BBC America conspiracy clone thriller "Orphan Black," debuts its season two premiere episode this weekend!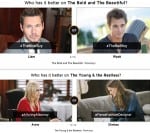 In CBS' newest comedy hit, "Friends with Better Lives," a group of friends who are either married, divorced, newly engaged or single, secretly question who has it better? With that in mind, on its official website for the series, CBS asks fans to answer that very question in relation to several of its popular series and its characters, including "The Young and the Restless" and "The Bold and the Beautiful."