Monthly Archives: March 2014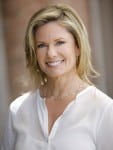 As we previously reported, Johanna Johnson had teased that she may be returning to "The Bold and the Beautiful" as Karen Spencer — and it turns out, her mysterious comments were rooted in absolute fact!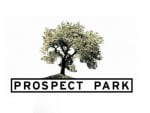 The war between ABC and Prospect Park Networks over "One Life to Live" and "All My Children" continues to rage on, but today Prospect Park Networks took an expected step: filing for Chapter 11 bankruptcy.
Eileen Davidson may have just returned to the set of "Days of our Lives" to reprise her role as Kristen DiMera (to air later this summer), but that's not the only sudser she'll be appearing on: She's heading back to "The Young and the Restless" as Ashley Abbott later this month — and Beth Maitland (Traci Abbott) will be joining her!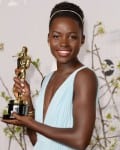 Newcomer Lupita Nyong'o was unknown to American audiences before her scene-stealing role as slave Patsey in Best Picture Oscar winner "12 Years A Slave." Now, after winning the Best Supporting Actress Oscar (the first African actress to do so) and giving an incredibly moving speech, Nyong'o is on her way to becoming a household name. But did you know that before being cast in "12 Years A Slave," Nyong'o played the lead role on a ground-breaking Kenyan soap opera?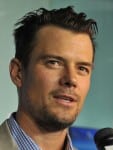 Former "All My Children" star Josh Duhamel (Leo DuPres) is making a triumphant return to television as a lead in CBS' new drama series, "Battle Creek!"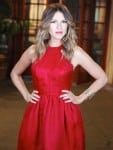 "The Young and the Restless" has seen a lot of actors go as of late, and Elizabeth Hendrickson (Chloe Abbott) may be the next to depart the canvas!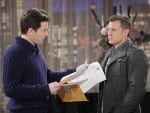 Last week's ratings for soaps may have been a little low (as Soap Opera Network reported here), but as for February Sweeps? "The Bold and the Beautiful" and "The Young and the Restless" kicked some major you-know-what!
Ratings Report for the Week of February 24-28, 2014NOTE: Please do not copy and paste the entire ratings.  Thank you.Numbers are based on Live+Same...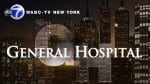 This one's just as bizarre as it is tragic: according to an article today by the LA Times, a New York parolee is accused of murdering an 82-year-old man after developing a friendship with him over their shared love of "General Hospital."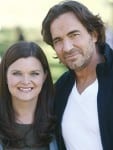 "The Bold and the Beautiful" is amping up the intrigue this March with some major "oh no they didn't!" plot points: Ridge (Thorsten Kaye) and Katie (Heather Tom) have a sensual sex session, Brooke (Katherine Kelly Lang) and Bill (Don Diamont) go on booze benders, dead Darla (Schae Harrison) makes a ghostly return and Aly (Ashlyn Pearce) brings whole new meaning to the term "super strange!" Read on for more details, straight from TV Guide and "B&B's" executive producer, Bradley P. Bell!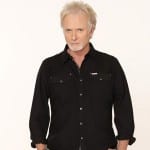 Some of daytime's most popular stars are taking a break from their dramatic, twist-and-turn-filled storylines and grabbing the mic for an all-night fan-filled crooning session!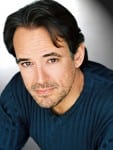 There's been some behind the scenes buzz that perhaps Jon Lindstrom (Kevin Collins, "General Hospital") and Cady McClain (Kelly Andrews, "The Young and the Restless;" Dixie, "All My Children") recently had a secret wedding ceremony, but it's a mere rumor no longer: Lindstrom has revealed that McClain is in fact his brand new wife!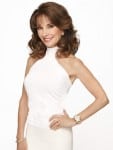 Queen of Soaps Susan Lucci (Genevieve Delatour, "Devious Maids;" Erica Kane "All My Children") is adding one more accomplishment to her long list of admirable achievements: She'll be returning as host for the 13th Annual UCP of NYC Women Who Care luncheon!