Monthly Archives: March 2014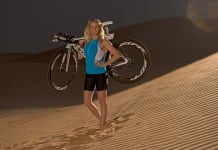 As we previously reported, "The Bold and the Beautiful" is filming on location in the United Arab Emirates this week, but let's not all forget why the iconic sudser is in Dubai and Abu Dhabi in the first place: avid runner Katherine Kelly Lang (Brooke Logan) was invited to take part in this year's Abu Dhabi International Triathalon, and executive producer/headwriter Bradley P. Bell decided to follow her — with a film crew and plans for an exciting, international story arc! But before the "B&B" work took place, Lang competed in the triathalon, which happened on Saturday March 15. So how the actress do in the race? Read on to get the details on that as well as some fun photos of her prepping for the tough physical challenge she faced!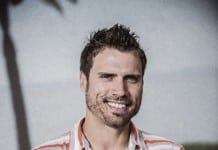 Yesterday, Soap Opera Network featured a Center Stage interview with "The Young and the Restless'" Joshua Morrow (Nicholas Newman) detailing his new film, "Tentacle 8," which is out on DVD in select stores and on Amazon now. But as promised, we also got the star to open up about all of his "Y&R" drama, too! Read on to get the actor's take on Sharon's (Sharon Case) paternity lies, Victor's (Eric Braeden) machinations, the search for Adam and the recent departure of some of the sudser's most popular stars!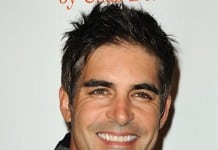 The Great White North is currently experiencing quite a "dramatic" invasion: Several stars from NBC's "Days of our Lives" have crashed into Canada for an exciting promotional tour!
It looks like fans of "Days of our Lives'" Kristen DiMera will have quite a re-entrance into Salem to look forward to: Portrayer Eileen Davidson (ex-Ashley Abbott, "The Young and the Restless") has teased that her alter ego's comeback to the NBC sudser isn't going to a smooth one!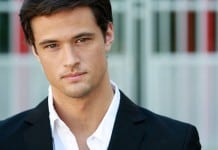 "The Young and the Restless" may have lost some pretty popular actors as of late, but that can only mean one thing: There are some prime Genoa City spots to fill! And one of the open positions already has its face: "Parenthood" and "Jane By Design" actor Matthew Atkinson!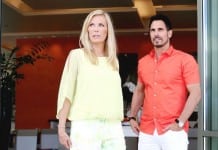 "The Bold and the Beautiful" kicked off its eight-episode filming excursion in Dubai and Abu Dhabi this week, officially becoming the very first daytime drama to shoot in the United Arab Emirates region! But just what can you expect from the exciting location shoot? Read on to find out!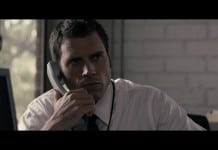 Anyone who's been watching "The Young and the Restless" as of late knows that Nicholas Newman's life is about to be blown to smithereens. Not only has his father been tricking the love of his life into thinking she's been seeing and speaking with her dead daughter, he's on the verge of finding out that the very same woman he loves has been lying to him about the true paternity of his daughter! The drama is all pretty typical for Nick's portrayer, Joshua Morrow — who's been dealing with twisted Genoa City plots for nearly 20 years — but the drama he faces in his latest stint in the political drama thriller 'Tentacle 8?' Not so much! Soap Opera Network spoke with the actor about momentarily stepping away from his 'Y&R' craziness to film the exciting project, which is available on DVD in stores and on Amazon today. And we also got him to spill on all of the Victor (Eric Braeden), Sharon (Sharon Case) and Adam (formerly Michael Muhney) drama, too!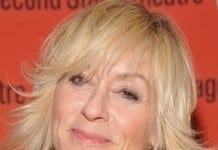 Former "One Life to Live" and "Who's the Boss?" star Judith Light has played the love interest of some pretty famous actors before, but...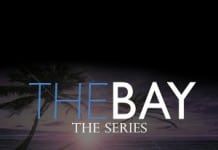 If you're ready for more secrets, scandals, passion and romance than ever before, you're in luck: The Emmy-nominated online soap opera "The Bay" is returning with an all-new Chapter 12 that promises to deliver sudser standards with a serious bang! What's more, the cast has already begun new installments of the ever-popular pre-launch "Confessions of Bay City," in which Bay City's biggest and baddest take the hot seat for jaw-dropping confessions!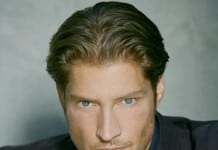 After "General Hospital's" A.J. Quartermaine was shot and put into critical condition by Sonny Corinthos (Maurice Benard) a few weeks ago, fans began speculating if this could be the end of the line for the long-time Port Charles resident. Even so, it comes as a shock today that A.J.'s portrayer, Sean Kanan, has confirmed that he will be leaving "GH" at the end of this month to return to his role on "The Bold and the Beautiful."