Monthly Archives: March 2014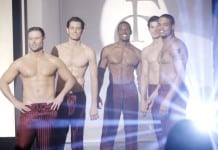 Today marks the 27th anniversary of CBS' "The Bold and the Beautiful," which was created by the late William J. Bell and his wife Lee Phillip Bell as a sister soap to the widely popular and successful, "The Young and the Restless." "B&B" now joins an exclusive club of scripted broadcast dramas, which includes "Y&R," "General Hospital," "Days of our Lives," "All My Children," "Another World," "One Life to Live," "As The World Turns" and "Guiding Light," into the top ten list of the longest running scripted dramas broadcast on network television.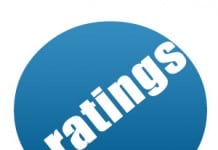 Ratings Report for the Week of March 10-14, 2014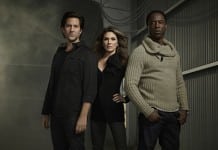 Former "Guiding Light" and "All My Children" alum Paige Turco (ex-Dinah Marler, "GL"; ex-Lanie Cortlandt Rampal, "AMC") may have not one, but two big hits on her hands! In addition to recently being cast on the upcoming "NCIS" spin-off, Turco also stars on the post-apocalyptic drama "The 100", which just debuted on the CW last night.
It's been one month since Guy Wilson debuted as "Days of our Lives'" Will Horton, and he has quickly ingratiated himself into the town of Salem. In fact, shortly after debuting as Sami's (Alison Sweeney) son, he's already found himself on the way to a fictional altar with Sonny (Freddie Smith)! As the onscreen pair prepares to eventually walk down the aisle and become a married couple, Soap Opera Network caught up with Wilson to get his take on why he landed the role, how he was able to bond with Smith so quickly and what kind of obstacles the popular and influential onscreen pairing will face as they prepare for marriage!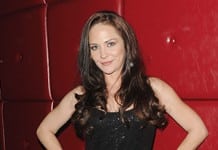 As we previously reported, online soap opera "The Bay" is returning with an all-new Season 12, and the popular "Confessions of Bay City" has returned to lead up to the debut event!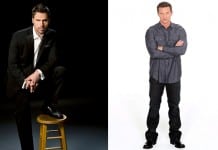 With all of the relationship woes and family drama happening for their alter egos on "The Young and the Restless," Joshua Morrow (Nicholas Newman) and Steve Burton (Dylan McAvoy) think it's high time for a bit of a comedy break!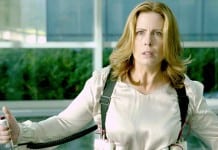 Former "As the World Turns" star Martha Byrne (ex-Lily Snyder; ex-Andrea Floyd, "General Hospital") is making her debut on NBC's drama series, "Crisis," next month, and it looks like she'll be doing it with a literal bang! A teaser trailer featuring the actress wearing a suicide vest has already racked up over a million YouTube views, with the number growing every day. Soap Opera Network caught up with Byrne to get the scoop on her emotional "Crisis" arc, how it might be a game changer for her career, what she thinks of soap fans and more!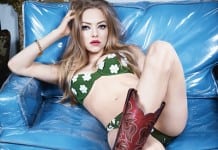 "All My Children's" Amanda Seyfried (ex-Joni Stafford) was just 15 years old when she joined the soap world as "As the World Turns'" Lucinda Montgomery, and the actress has definitely done a lot of growing up since making it big in Hollywood! The "Mean Girls," "Les Miserables" and "Lovelace" star is featured in the April edition of W magazine, where she makes it very clear that she's not a little girl anymore!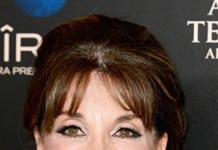 Get ready for a tea party, because "The Young and the Restless'" Kate Linder (Esther Valentine) is at it again: She'll be hosting yet another tea-centric event for fans next month!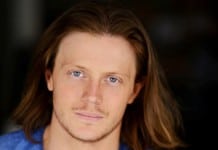 Australian actor Zachary Garred is headed to "General Hospital," and it looks like his character will be as groovy as the turquoise waters surrounding the actor's original home!