Eileen Davidson and Beth Maitland Back to 'Y&R'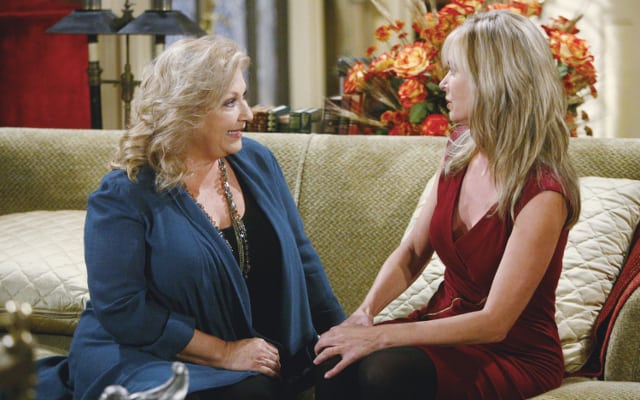 Eileen Davidson may have just returned to the set of "Days of our Lives" to reprise her role as Kristen DiMera (to air later this summer), but that's not the only sudser she'll be appearing on: She's heading back to "The Young and the Restless" as Ashley Abbott later this month — and Beth Maitland (Traci Abbott) will be joining her!
According to Soap Opera Digest, the onscreen sisters will be taping scenes on Thursday, March 20 for a "family event" that will air on Friday, April 18. Davidson will also appear in the Monday, April 21 episode of the show.
"I have such a wonderful history with 'The Young and the Restless,'" Davidson previously told Soap Opera Network. "They don't really have to do much to win me back for a couple of days. I'm happy to do it, and it's fun for me."