Monthly Archives: February 2014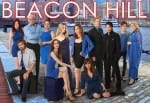 We're exactly one month away from the debut of new web series "Beacon Hill" and today Open Book Productions/Bella Productions released a new trailer to get the anticipation rising. It turns out not everything is what it seems in Massachusetts politics!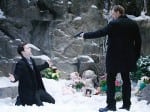 Huge congratulations are in order for CBS Daytime, as the network's entire lineup managed to attract its largest weekly audience in more than eight years!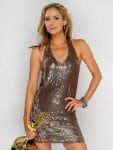 Get ready to see some serious drama from "The Bold and the Beautiful's" Ashley Jones (ex-Bridget Forrester; ex-Megan Dennison, "The Young and the Restless"), who'll be appearing in an upcoming episode of "Criminal Minds" that sounds like it might give her soap gigs a run for their money!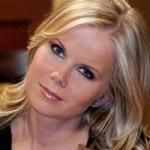 As we previously reported, soap actress Crystal Hunt (Gigi Morasco, "One Life to Live;" Lizzie Spaulding, "Guiding Light") was arrested back in December for allegedly smashing a glass into another woman's face. And she's now officially been charged with the crime, meaning she could face up to four years in prison!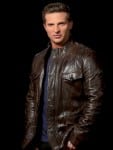 Yesterday's "General Hospital" episode sparked some fan excitement regarding Steve Burton, who used to play Jason Morgan on the sudser but now portrays Dylan McAvoy on "The Young and the Restless." After the infamous Victor Cassadine (Thaao Penghlis) teased that Jason is very much alive and well (if only in a cryogenic state) and then showed a picture of Burton onscreen, viewers began wondering if the actor is leaving his Genoa City home and returning to Port Charles! But is it true?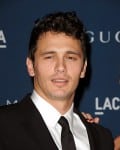 James Franco has been appearing just about everywhere these days, but is another stint as "General Hospital's" Franco in the works? According to a new report by Showbiz 411, the sudser's headwriter, Ron Carlivati, is trying to make it happen!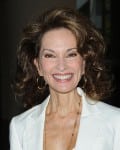 As we previously reported, former "All My Children" actress Susan Lucci (Erica Kane) appeared on OWN's "Oprah: Where Are They Now?" last week to discuss her initial shock regarding "AMC's" cancellation, her fears of never working again and some fun details regarding her new role on Lifetime's "Devious Maids." And now, the network has released a video clip of the daytime icon's spot on the show!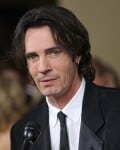 Hot on the heels of "All My Children's" Susan Lucci (Erica Kane) appearing on "Oprah: Where Are They Now?" comes an appearance by former "General Hospital" actor/musician Rick Springfield (ex-Noah Drake)!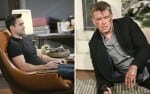 Now that Billy Miller has played out his final scenes as "The Young and the Restless'" Billy Abbott (in a gripping finale in which both he and Michael Muhney's Adam Newman careened off an icy road after a dramatic showdown regarding the hit and run death of Delia), former portrayer David Tom has stepped back into the role of Victoria's (Amelia Heinle) hubby. Meanwhile, viewers were shocked to see Marco Dapper return as the very-much-alive Carmine Basco on Friday, January 31! So how did the returns of both actors rate?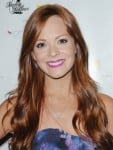 As we previously reported, former "General Hospital" actress Emily Wilson (ex-Ellie Trout) booked a guest stint on ABC's drama "Castle," and her episode airs tonight!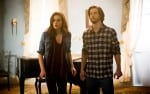 Former "General Hospital" star Nathan Parsons (ex-Ethan Lovett) is straddling sides in the great vampire/werewolf debate: In addition to recently being cast in the role of "True Blood's" vampire James, the actor will be debuting on The CW's "The Originals" tomorrow, Tuesday, February 4 — as a werewolf!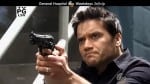 "You Can run, you can hide... but only for so long," states the promo the newly released promo for ABC's "General Hospital" as Dante (Dominic Zamprogna) holds a gun on Franco (Roger Howarth), who is running loose in the PCPD, while Patrick (Jason Thompson) may soon learn the truth about Sabrina's (Teresa Castillo) baby just as Robin (Kimberly McCullough) gets taken!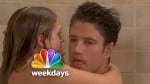 "He's been cheating on his fiance for weeks and just when their affair heats up, someone's gonna get burned," states the newly released promo for NBC's "Days of our Lives" as it relates to the affair between EJ DiMera (James Scott) and Abby Deveraux (Kate Mansi) and Sami Brady (Alison Sweeney) possibly catching the two in the act as they get it on in the shower!