UPDATE: 'DAYS' Wins Parade Magazine's Soap Opera Showdown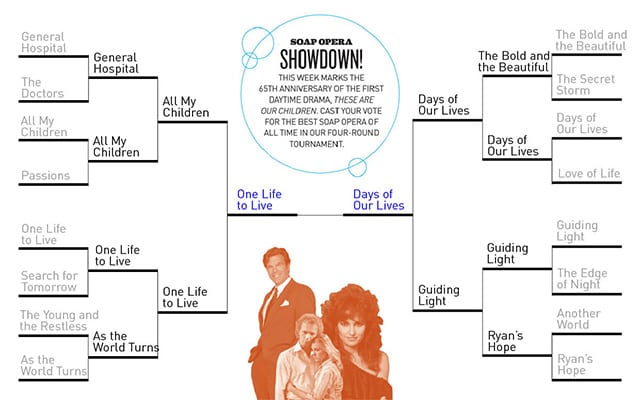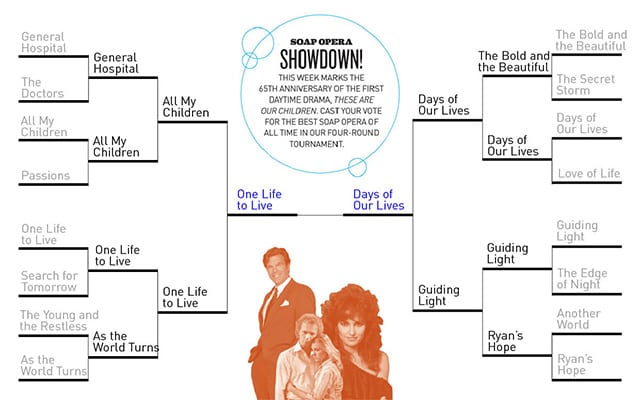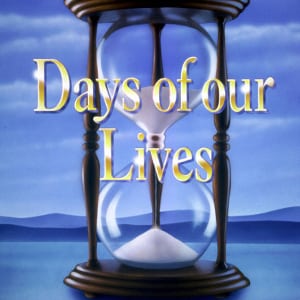 It's official: "Days of Our Lives" is the winner of Parade Magazine's "Soap Opera Showdown!" As we reported yesterday, Parade held a four-round tournament this week where fans could vote for their favorite soap opera to advance to the next round. "DAYS" defeated "Love of Life," "The Bold and the Beautiful," and "Guiding Light" to advance to the finals yesterday.
In the final round, "DAYS" defeated "One Life to Live" with 62.37% of the vote to be crowned "The Best Soap Opera of All Time."
The "Days of Our Lives" Twitter account thanked the fans for their victory.
WE WON! Thanks to your votes, #DAYS took the title as Best Soap of All Time in the @ParadeMagazine Tournament: http://t.co/N0rxuHzhTP

— Days of our Lives (@nbcdays) January 30, 2014