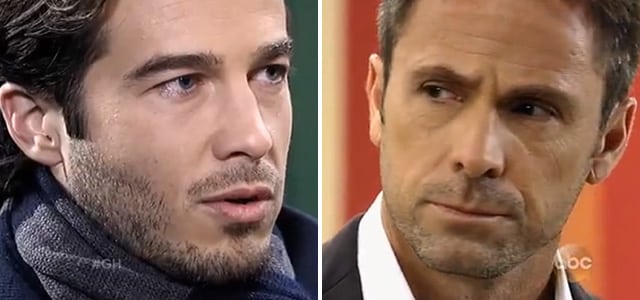 THIS WEEK: 'GH' Provides Viewers With Head Turning, Heart Stopping, Game Changing Shockers!
"I'm Lucas Jones. I'm your son," says an angered Lucas (Ryan Carnes) when he seemingly confronts his biological daddy this week on "General Hospital."
According to a promo released by ABC, Lucas returns from a long stay in Seattle on Friday, January 17 and almost immediately confronts Julian Jerome (William deVry) with his true identity after Morgan (Bryan Craig) forcefully questions the mobster on the whereabouts of his mother, who is currently being held captive by crazy Heather Webber (Robin Mattson). Also in the promo is Ava Jerome (Maura West) being warned by daughter Kiki (Kristen Alderson) about hidden secrets, and is Sabrina (Teresa Castillo) pulling a Britt (Kelly Thiebaud)? Felix (Marc Anthony Samuel) seems to think so, and so does Liz (Rebecca Herbst), who eavesdrops on their conversation.
Watch the promo below the get a glimpse at what's happening this week on "General Hospital."