Monthly Archives: January 2014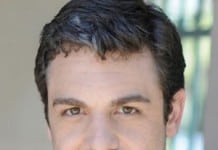 While character and storyline details aren't available at this time, actor Chris McKenna tweeted earlier this evening, "It appears I'll be making a bit of a return to soaps. At least for a few episodes." He tagged CBS' "The Young and the Restless" in the tweet to his followers.
Next week on NBC's "Days of our Lives," Gabi (Camila Banus) and Will (Guy Wilson) get ready to christen their child with their whole family all in attendance to celebrate, but a surprise guest may have other plans in store.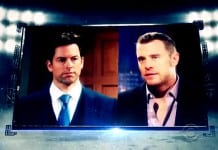 "The best rivalries aren't only in football, they're on 'The Young and the Restless,'" states next weeks promo for the CBS Daytime drama series, which highlights rivals Nikki and Ian (actor Ray Wise, who debuts on Thursday, January 23), Billy and Adam, and Victor and Jack.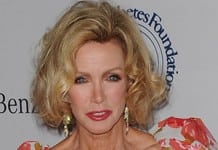 According to Entertainment Weekly, Donna Mills, famous for her portrayal of Abby Ewing on CBS' "Knots Landing," is joining the cast of ABC's "General Hospital" in a BIG new role.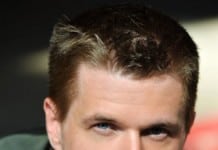 In an exclusive interview with TV Guide's Michael Logan, "The Young and the Restless'" David Tom reveals that he had to audition for the role of Billy Abbott when the series was looking to recast the character when contract talks between current portrayer Billy Miller and Sony Pictures Television proved to be unsuccessful. This was despite the fact that Tom garnered two Daytime Emmy Award nominations in the category of Outstanding Younger Actor in a Drama Series in 2000 and 2001 (he won in 2000) for his portrayal of the character.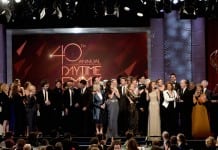 HLN, the cable network that has broadcast the Daytime Emmy Awards for the previous two years, has decided not to make a commitment for the 41st annual Daytime Emmy Awards this year.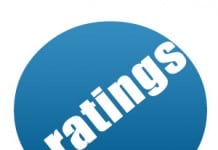 Ratings Report for the Week of January 6-10, 2014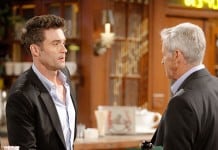 Just as we report Tristan Rogers' last airdate on "General Hospital," we can now report on his first airdate on "The Young and the Restless."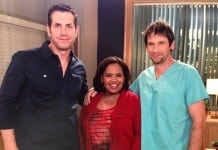 As previously reported, "Grey's Anatomy" star Chandra Wilson (Dr. Miranda Bailey) will appear on the Wednesday, January 29 episode of ABC's "General Hospital." The actress will appear as a patient of Dr. Kevin Collins (Jon Lindstrom), who goes to General Hospital for her regularly scheduled appointment. Since we first reported last month on Wilson's appearance on her favorite soap, many have been wanting to learn more about the character she will portray and now we can share all you need to know!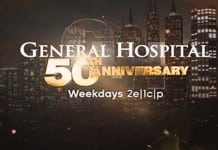 ABC's "General Hospital" continues to pace for its best season since the 2006/2007 television season as the series hit four week highs in Women 18-34 (254,000/0.8 rating – tied in rating) and was the #2 program in Women 18-49 (776,000/1.2 rating) and Women 25-54 (1.05 million/1.7 rating). The soap attracted its largest single episode audience in over 6 years in total viewers on Tuesday, January 7 as 3.55 million viewers tuned into the happenings going on in Port Charles. The last time the audience for a single episode was that high was November 12, 2007.