Monthly Archives: January 2014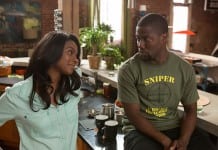 Hot on the heels of her starring role in "Tyler Perry's A Madea Christmas," "The Haves and the Have Nots" and "One Life to Live" actress Tika Sumpter along with actors Kevin Hart and Ice Cube is set to take the weekend box office with their new film "Ride Along."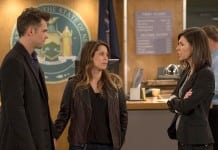 Fans of "General Hospital's" Kimberly McCullough (Robin Scorpio) have no doubt been thrilled to see the actress front and center on the canvas as of late, but the sad cat has officially been let out of the bag: She'll soon be departing Port Charles! But just how will Anna's (Finola Hughes) daughter be exiting the canvas? Read on to find out!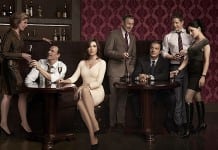 According to CBS, "The Good Wife" has emerged as a multi-platform (on air, online and on demand) darling as it gets ready to head into the second half of its fifth season. Per the network, the series has shown double-digit percentage growth in all available television platforms and has emerged as the most-watched television series on the popular Amazon Prime Instant Video service during the fourth quarter.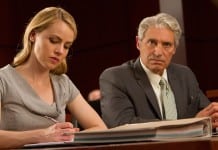 In case you missed it last year when it premiered on Lifetime Movie Network, LMN has scheduled several re-airings of "Hunt for the Labyrinth Killer," which stars former "All My Children" actor Michael Nouri (ex-Caleb Cortlandt) as a retired and respected judge accused of being Daedalus, a serial killer infamous for luring his victims to their deaths through labyrinth traps.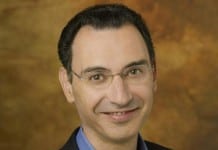 While stopping short of saying the network has officially picked up new seasons of either series, Paul Lee, President, ABC Entertainment, announced Friday, January 17, during the Disney/ABC Television Group's portion of the 2014 Television Critics Association Press Tour, that "Grey's Anatomy" and "Revenge" are on solid ground to return next season with new episodes on the network. "Grey's" in particular is likely to continue "for many years to come," said Lee to reporters.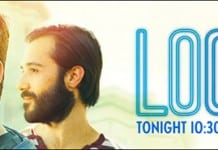 As previously reported, HBO is providing its viewers with a new series detailing relationship woes, roommate drama, reaching a certain age and much more, when it premieres "Looking" tonight at 10:30 PM ET/9:30 PM CT. The series seeks to provide viewers with a different perspective on daily life for gay men in San Francisco.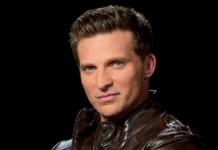 All it took was a simple tweet that said, "Can't wait for the games today..btw I'm having another kid..have a great day. God bless," and soap fans everywhere learned that "The Young and the Restless'" Steve Burton (Dylan McAvoy) and wife Sheree Gustin were expecting their third child.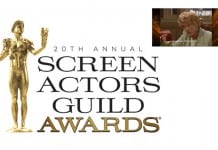 During the in memoriam segment of the "20th SAG Awards," which aired live on TNT and TBS on Saturday, January 18, the Screen Actors Guild remembered those we lost in the past year. In addition to such greats as James Gandolfini and Peter O'Toole, the actor's union remembered "The Young and the Restless'" Jeanne Cooper (Katherine Chancellor) and Paul Walker (ex-Brandon Collins). Cooper died on Wednesday, May 8, 2013 after battling a long illness, while Walker died on Saturday, November 30, 2013 following an explosive car accident.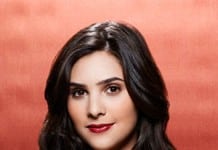 Friday, January 17 marked the final tape date for "Days of our Lives'" Camila Banus (Gabi Hernandez), who joined the soap in October 2010. The actress announced plans to depart the soap in an August 2013 interview with Soap Opera Uncensored.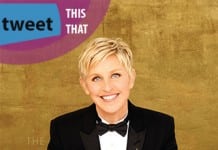 Not on Twitter? Following too many people that you're afraid you missed out on some of the best tweets? Do not fear, because "Tweet This, Tweet That" has returned! This week, your favorite soap actors past and present weigh in on the Golden Globes results and reveal their favorite Best Picture Oscar nominees!