Monthly Archives: January 2014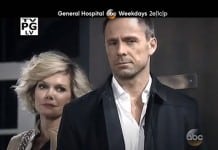 In a promo for this week's "General Hospital" ABC highlights the mob war between the Corinthos family and the Jeromes. "In the mob world, where there's betrayal, there will be blood!" states the announcer as guns are drawn by Sonny (Maurice Benard), Julian (William deVry), Morgan (Bryan Craig) and even Ava (Maura West).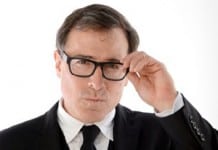 Deadline Hollywood is reporting that Oscar nominated director David O. Russell ("American Hustle" and "Silver Linings Playbook") has received a straight to series 13-episode order from ABC for his newest drama project, "an upstairs/downstairs soap set at a private country club," which will be co-produced by ABC Studios and CBS Television Studios.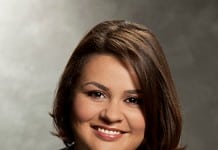 Several "Days of our Lives" actors have tweeted short congratulatory messages in support of today's news that NBC has renewed their series until the 2015-2016 season, but they're not the only people celebrating the exciting news: Major personalities from the rival soaps have jumped aboard to give shout outs to the iconic soap, as well!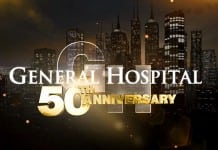 While it doesn't come as much of a surprise, Deadline Hollywood is reporting that ABC is renewing its commitment to "General Hospital" for the upcoming 2014-15 television season. The "GH" renewal follows the recent two-year "Days of our Lives" renewal by NBC, which was announced today, and last week's renewal of "The Bold and the Beautiful" and "The Young and the Restless" by CBS. Historically, as the network owns "GH" outright, ABC won't necessarily make an "official" announcement as CBS and NBC have for their daytime soaps.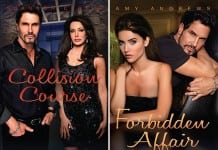 As previously reported, CBS' "The Bold and the Beautiful" announced a new partnership with Pan Macmillan and its digital-first imprint, Momentum, in which the publishing company will release a series of novellas surrounding several characters from the daytime soap opera. Today, it was announced that the first two of eight novellas will go on sale on Tuesday, January 28. An e-book version of each will be released worldwide. In Australia, paperback print copies will be available at the same time as the digital release.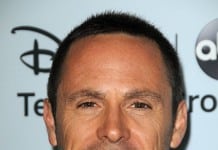 There have been a slew of stories celebrating soap operas' recent turnaround in the ratings game as of late, but it's an unexpected trend worth repeating: Soaps are back, baby! And "General Hospital," which was marching toward an ABC death similar to "All My Children" and "One Life to Live," is doing particularly well. Soap Opera Network sat down with the sudser's very own William DeVry (Julian Jerome), who discussed some particulars of why "GH" is on such an upswing. And while he was at it, he revealed some details on what's to come in Julian's life, as well!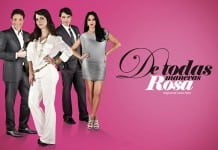 The debate over whether violent television and movies cause violent behavior in real life has been raging for years. After every unimaginable violent act in this country, the question of whether or not the perpetrators were influenced by what they saw in entertainment is asked. Soaps aren't necessarily known for being extremely violent. Recently, however, foreign soap operas from two different countries have come under fire for promoting dangerous behavior.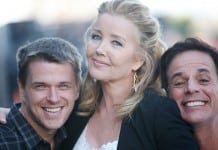 With many casting changes in place and new faces set to arrive in Genoa City, the next few weeks on "The Young and the Restless" may be a bit of a flurry. But no worries, because Soap Opera Network has got all the upcoming casting deets right here in one handy-dandy reference place!
In perhaps his biggest directorial effort yet, James Franco adapts "Child of God," a film based on a Cormac McCarthy novel of the same name. A teaser trailer for the film was released last August, but today we get a first full-length look at the film.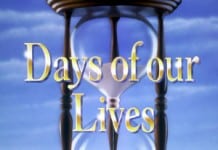 After much anticipation, NBC announced today that it has renewed "Days of our Lives" through the 2015-16 television season. The renewal ensures the soap will celebrate its 50th year on television. The series debuted on November 8, 1965.