Monthly Archives: January 2014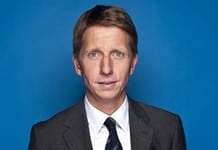 In its newsletter, "The Bold and the Beautiful" executive producer and head writer, Bradley P. Bell, shared the following teasers of what fans can expect for their favorite characters in the next couple of months on the CBS Daytime drama series.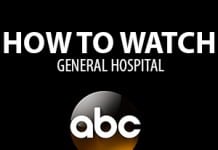 Earlier today, we reported on changes affecting those viewers who use WATCH ABC to view their favorite ABC programming. In our report, we noted that in order to view the network's shows online or On Demand, viewers would only be able access programming within one week of air if they are a current subscriber to participating TV service providers. This change goes into effect on Monday, January 6. Not in our report was how this change would directly effect ABC Daytime's "The View," "The Chew" and "General Hospital."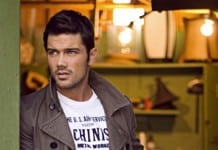 Fans had inquired with us whether the Twitter handle @Ryan_Paevey was in fact "General Hospital's" newest stars' social media address. Sadly, as we always suspected, the account is in fact not real. A rep for the soap confirms that the account is not the actor's and subsequently, the handle has been deleted. Additionally, Justice & Ponder, a management firm based in Los Angeles, which represents Paevey, confirmed the fake account when it said, "SOOOO, it turns out @Ryan_Paevey is not our client RYAN PAEVEY and we are alerting Twitter now that this is an impostor using his name." The company notes that the actor will begin using the social media platform for the first time sometime next week when he begins tweeting via his (real) account.
Using beats from Justin Timberlake's "SexyBack" and 50 Cents' "In Da Club," "Days of our Lives" stars Jen Lilley (Theresa) and Meredith Scott Lynn (Anne) released a hilarious rap video earlier today for those needing a recap of all the things happening in Salem USA. The video includes cameo appearances by several cast members (including James Scott and Alison Sweeney), crew and even the shows' publicity team.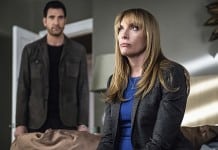 TVGN, which yesterday announced plans to air marathon episodes of "The Tomorrow People," "The Originals" and "Reign" on Saturday afternoons leading up to the return of new episodes to The CW, today announced that it will provide an all-day marathon of CBS' "Hostages" on Sunday, January 5. The marathon begins at 1:00 PM ET/PT, starting with the series premiere, and will last until 2:00 AM ET/PT on Monday, January 6.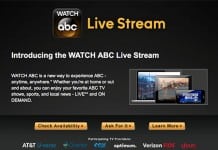 As a result of recently announced changes to WATCH ABC, viewers that enjoy their favorite ABC programming online or On Demand will no longer be able to access said programming within one week of air unless they are a current subscriber to participating TV service providers. The change goes into effect on Monday, January 6.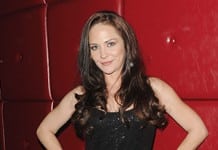 As previously reported, Jade Harlow is joining the cast of NBC's "Days of our Lives" in a recurring role. Now Soap Opera Network can report that the former "Passions" actress will be playing Sheryl, an old friend of Jordan's (Chrishell Stause), who mixes it up with Kate (Lauren Koslow), Lucas (Bryan Dattilo), Rafe (Galen Gering) and Sami (Alison Sweeney).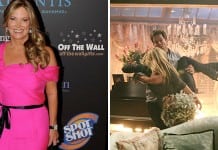 In Soap Opera Digest's reporting on the firing of Michael Muhney as Adam Newman on "The Young and the Restless," in its January 13, 2014 issue, the magazine included a quote from former executive producer and head writer, Maria Arena Bell. In the piece, Bell, who hired Muhney back in 2009, is quoted as saying, "Michael brought amazing dimension and complexity to the role of Adam Newman, and his and Sharon's [Sharon Case] was a great dark love story. Sadly, that story was seriously derailed in the last year, so I am not surprised that the show would look for a solution to their problematic storytelling decisions. It will be a tough role to recast."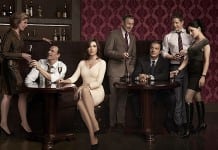 On Tuesday, January 14, legendary rocker Bruce Springsteen will release his 18th full length studio album, "High Hopes," but for the first time you can listen to it in its entirety before it hits retail stores or even iTunes!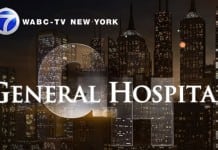 On Tuesday, December 31, 2013, Disney/ABC touted its reigning champ WABC-TV as New York's most watched station in 2013 and the number one station in the country. While highlighting the success of "Live with Kelly and Michael," November's "The ING New York City Marathon," "The View," "The Chew," its Eyewitness News broadcasts, and ABC's strong primetime schedule, the company neglected to note the success of its sole remaining daytime soap opera, "General Hospital," on the station.