Monthly Archives: January 2014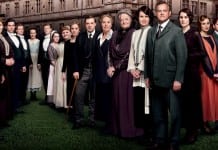 After a long wait, American fans of "Downton Abbey" will finally get the opportunity to bare witness to the Masterpiece PBS series first aired on ITV. In honor of tonight's season four premiere, here's a preview clip: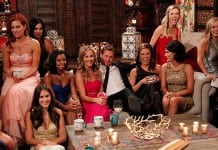 While Juan Pablo Galavis wasn't the lucky fella to win the final rose and ultimately the heart of Desiree Hartsock during last season's edition of "The Bachelorette," the former Venezuelan soccer player instead won the hearts of countless viewers across America and ultimately landed the coveted role as ABC's next bachelor and is now gearing up to take center stage while 27 women vie for his attention.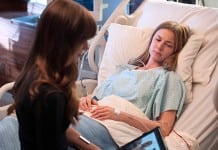 Sunday, January 5 marks the return of guilty pleasure TV with all new episodes of ABC's "Revenge," CBS' "The Good Wife" and the returns of "The Bachelor" and PBS' "Downton Abbey." Which to choose to watch? It's hard to say, but Soap Opera Network is providing you with a lowdown on what to expect on "Revenge."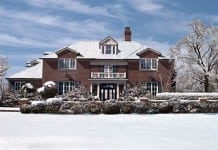 Fans love it when their show goes on location, but whatever happened to exterior shots - images of outdoor locations inserted before a scene takes place between characters - which were heavily utilized on "Passions," the now defunct NBC and DirecTV daytime soap opera?
Had ABC not canceled "All My Children" back in 2011, and Prospect Park didn't decide to cancel it again in 2013, Agnes Nixon's "All My Children" would have celebrated its 44th anniversary today. Susan Lucci, who portrayed matriarch Erica Kane on the soap, was the only original cast member from the first season of "AMC" that had remained with the show without interruption since its debut on January 5, 1970 through its final ABC broadcast on September 23, 2011.
After someone pulled a social media fast one on fans of ABC's "General Hospital" last week by claiming to be the soap's newest star, Ryan Paevey (Nathan West), the actor's management team confirmed today that the actor is now officially on Twitter.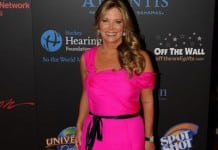 In a new interview with Highlight Hollywood, former executive producer and head writer of "The Young and the Restless," Maria Arena Bell, has clarified a statement she made in Soap Opera Digest after the publication released their report on Michael Muhney's firing from the daytime drama series. In it, she said, "Michael brought amazing dimension and complexity to the role of Adam Newman, and his and Sharon's [Sharon Case] was a great dark love story. Sadly, that story was seriously derailed in the last year, so I am not surprised that the show would look for a solution to their problematic storytelling decisions. It will be a tough role to recast." However, with a report by TMZ that says the actor was let go following alleged claims he fondled the breasts of one of his co-stars, Bell now says, "Frankly he should have been let go months before because of his behind the scenes actions."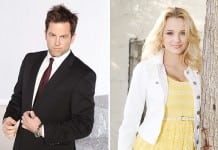 It had long been rumored and speculated about on social media and message boards, including the SON Community, since word of Michael Muhney's firing from "The Young and the Restless" first came to light. Now, TMZ is reporting that as per their sources, Muhney, 38, was fired for allegedly groping a female co-star's breasts on more than one occasion.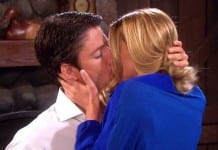 Remember our interview with "Days of our Lives'" Kate Mansi (Abigail Deveraux) in which she said, "There are some interesting turns, and it's not subtle. It's going to hit everyone like a ton of bricks. You'll be like, 'WHAT?!' It's really unexpected," in regards to her characters' potential love interest? Turns out Mansi may have been referring to the growing attraction between Abigail and EJ DiMera (James Scott)!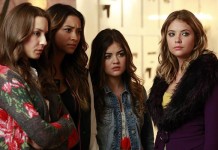 On Tuesday, January 7, ABC Family will run an all-day marathon of its most popular series, "Pretty Little Liars," which will lead into the season premiere of the series and its spin-off, "Ravenswood."