Monthly Archives: January 2014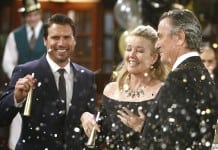 February marks Melody Thomas Scott's 35th anniversary playing Nikki Newman on "The Young and the Restless," and in celebration of the special event, the actress is heading to Hallmark's talk show "Home & Family!"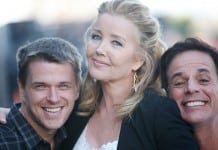 On Monday, February 3, CBS' "The Young and the Restless" welcomes actor David Tom back into the role of Billy Abbott. The actor, who last appeared on the soap as teenaged version of the character in August 2002, replaces Billy Miller, who opted to depart the series in order to pursue other projects.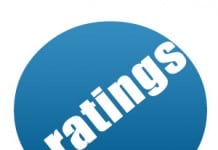 Ratings Report for the Week of January 20-24, 2014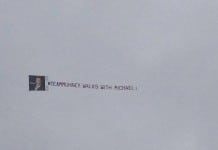 Holy smokes, Batman! Supporters of axed "The Young and the Restless" actor Michael Muhney (ex-Adam Newman) have gone and done it again — they banded together and raised $2,000 to charter a second plane to fly over CBS Studios today in order to air their feelings over the popular actor getting let go from the soap.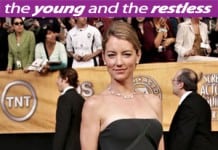 "The Young and the Restless" actress Cynthia Watros (Kelly Andrews) may soon be pulling television double duty: MTV has ordered a pilot featuring the former "Lost" star to series.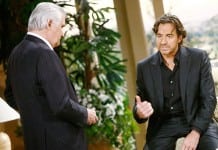 Daytime soaps have seen a resurgence of sorts in the past few months, but some worried it would be short lived when last week's ratings slightly fell. But fear not, soap fans, as both "The Bold and the Beautiful" and "The Young and the Restless" ratings have gone up yet again.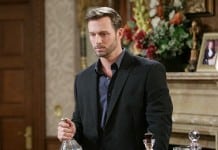 Despite recent Twitter feedback from fans who seem unsatisfied with "Days of our Lives," the drama series has been pulling in its highest numbers in three years — and the latest ratings information shows the sudser is still going strong!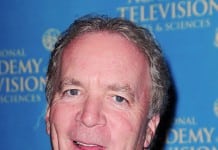 When it rains, it pours... Especially when a hashtagged phrase catches on via Twitter! And funny enough, Ken Corday, executive producer of NBC's "Days of our Lives," is the latest to be caught in a storm of incessant fan tweets.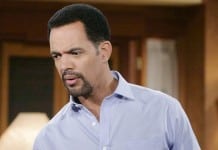 It's been 23 years since Kristoff St. John stepped into the role of "The Young and the Restless'" Neil Winters, and since that time, the New York native has given countless interviews giving fans a detailed glimpse into the man he is when the cameras aren't rolling. But despite all of the revealing material, there's still a large part of St. John's life that hasn't been unearthed — until now! The actor has just finished completion of a horrifying documentary film detailing his family's unsuccessful 1980s quest to find God in India, and Soap Opera Network spoke with him about the groundbreaking film and how the childhood experience shaped him as a human being. Read on to get the scoop as well as a few teases regarding Neil's life, too!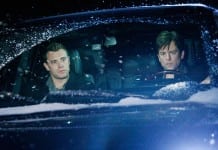 Today marks the first day of the all-important February Sweeps ratings period, and "The Young and the Restless" went all out with not only dramatic scenes between besties Chloe (Elizabeth Hendrickson) and Chelsea (Melissa Claire Egan), but also a gripping face-off between Billy (Billy Miller) and Adam (Michael Muhney) that led to both actors' final appearance on the show!