Monthly Archives: December 2013
In its newest issue, Soap Opera Digest shed some light on Mark Collier's new role on NBC's "Days of our Lives." The actor, who debuts on the Wednesday, December 18 episode, is portraying Liam, who Adrienne Kiriakis (Judi Evans) sets up on a date with Jennifer Horton (Melissa Reeves). "I knew his first name was Liam, but not much more than that. He went to high school in Salem," shares the actor who began filming in August. Ironically, with Collier now on board, the "DAYS" cast now includes the first two actors who portrayed "As The World Turns'" Mike Kasnoff (Collier played the character from 2002-2007; Shawn Christian [Daniel Jonas] originated the role in 1994).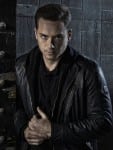 "As The World Turns" alum Jesse Lee Soffer (ex-Will Munson) is sure making a name for himself outside of daytime television. As previously reported, the actor is starring in NBC's newest police procedural, "Chicago P.D.," which is scheduled to premiere on Wednesday, January 8, 2014 at 10:00 PM ET/PT. The series follows a group of men and women of the Chicago Police Department's elite Intelligence Unit, combatting the city's most heinous offenses – organized crime, drug trafficking, high profile murders and beyond. Leading the cast is Jason Beghe as Detective Sgt. Hank Voight, who is at ground zero of the war on crime in Chicago.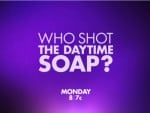 TVGN is proving why it's now the "the new way to watch soaps." With the network already picking up encore airing rights to "The Young and the Restless" this past summer, and "The Bold and the Beautiful" earlier this month, the network plans to provide soap fans with even more "soap" for their viewing pleasure courtesy of the new documentary, "Who Shot the Daytime Soap?" Airing Monday, December 16 at 8:00 PM ET/PT, preceded by airings of "B&B" at 6:30 PM ET/PT and "Y&R" at 7:00 PM ET/PT, the documentary tackles the history of daytime soap operas as told by those who were there during the good times, the bad times and the new times.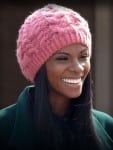 Now playing in a theater near you, "Tyler Perry's A Madea Christmas" follows Perry's titular character, Mabel "Madea" Simmons, as she accompanies her niece, Eileen (Anna Maria Horsford), to pay a surprise visit to Eileen's daughter, Lacey, who has mysteriously informed her she's not coming home for the holidays. In reality, Lacey followed Connor (Eric Lively), the man she loves and secretly married, from the big city to a small Alabama town as he fights to save his family farm from bankruptcy.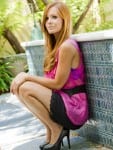 Speaking of "General Hospital's" Emily Wilson (Ellie Trout), the actress announced on Monday, December 9 that she will be appearing on ABC's "Castle" courtesy of a blurred out Twitter image. While she didn't post any character information or episode details, a rep for the show confirms to Soap Opera Network that the actress is in fact scheduled to appear in a future episode of the primetime procedural that stars "One Life to Live" alum, Nathan Fillion (ex-Joey Buchanan), as novelist Richard Castle.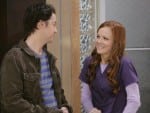 An ABC representative confirms to Soap Opera Network that actors Bradford Anderson (Damien Spinelli) and Emily Wilson (Ellie Trout) will soon be departing "General Hospital." Per the rep, Anderson's last airdate as Damian Spinell is scheduled for Tuesday, December 17, while an exact airdate is unknown for Wilson at this time. However, in its newest issue, Soap Opera Digest spoke with head writer Ron Carlivati, who said of Wilson's exit, "It's kind of hinged on Bradford's desire to move on. We had kind of hitched Ellie's wagon to Spinelli's star, so in the desire to want to give him a happy ending, part of that involved Ellie going with him. I think it would have been sad to send him off by himself with this child, and also very hard to make sense, you know, that there was this great PI job that he couldn't turn down."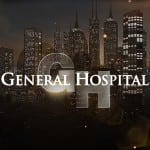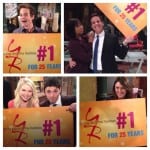 CBS' "The Young and the Restless" is in a celebratory mood today as the soap is enjoying 25 consecutive years as daytime television's most watched drama series. As part of its continued success, the soap is also enjoying its best season average in total viewers since the 2011-2012 television season. To show their appreciation to fans for their support, cast and crew took the time to pose with a banner that states: "The Young and the Restless: #1 For 25 Years." To honor this feet, Soap Opera Network has gathered all the images published on social media for your one stop viewing pleasure.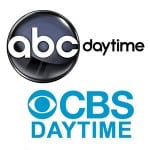 Each week Soap Opera Network publishes ratings reports that break down the highs and lows of the four remaining daytime soap operas - "The Bold and the Beautiful," "Days of our Lives," "General Hospital" and "The Young and the Restless" - in total viewers and the all important key women sales demos (Women 18-34, Women 18-49 and Women 25-54). Today, with both ABC and CBS noting the success of "GH" and "Y&R," respectively, TheWrap has published a piece entitled, "If Soaps Are 'Dead,' Why Are Their Audiences Growing?" In its report, the publication notes that each of the soaps are up season-to-date in all key ratings categories. Meanwhile, some of the replacements for the canceled ABC versions of "All My Children" and "One Life to Live," specifically talk shows, have all "come and gone like, um, sands through the hourglass."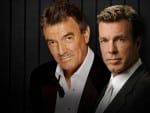 Genoa City's two greatest rivals are coming together, and they're inviting you in for the action!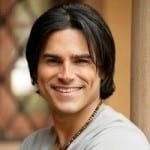 It looks like "All My Children" and "General Hospital" alum, Eddie Matos (ex-Ricky Torres and ex-Peter Marquez, respectively) is headed to The CW's popular series, "Hart of Dixie," and a big dose of romance is coming along with him!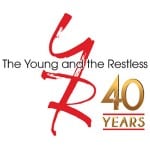 CBS' "The Young and the Restless" has officially clocked 25 consecutive years as daytime's #1 drama series. The soap is pacing for its largest audience to begin a season since the 2011-2012 television season with 5.1 million viewers tuning in on average to the trials and tribulations of Genoa City's elite. "I am so proud of the talented cast and crew, past and present, for making 'The Young and the Restless' #1 for 25 years," said Angelica McDaniel, Senior Vice President, CBS Daytime. "A special thank you to our loyal and passionate fans for helping us reach this incredible milestone."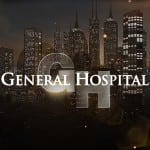 For the week of December 2-6, 2013, ABC's "General Hospital" continued its ratings momentum from the week prior (week of November 25, 2013) with 3.31 million viewers, a 1.9 rating in Women 25-54 (1.18 million in actuals) and a 1.4 rating in Women 18-49 (880,000 million in actuals), per Nielsen Media Research Live + SD ratings data. This week marked the first time "GH" ranked a solid #1 in Women 25-54 in over six years and its best performance in Women 18-34 and Women 18-49, both since the week of July 16, 2007. The soap attracted its largest numbers since the week of January 21, 2008 in viewers, it's largest Women 18-49 rating in over two-and-a-half years (since week of March 11, 2011) and best performance in Women 25-54 rating in close to three years (since week of December 27, 2010), respectively. The soap continues to pace for its best season in seven years in total viewers (since 2006/2007 television season).