Monthly Archives: December 2013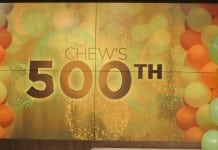 On Monday, September 26, 2011, ABC premiered a new daytime talk show that brought food back to the table and into our everyday lives. Now in its third season, "The Chew" is currently enjoying one of its highest rated on record in both total viewers and key women sales demos. As the talk show celebrated its 500th episode yesterday, fans of the ABC version of "All My Children" continued to mourn the loss of their favorite daytime soap opera, which made Susan Lucci and her character Erica Kane a household name to mainstream viewers.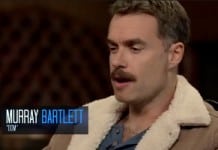 Detailing relationship woes, roommate drama, reaching a certain age and much more, "Looking" seeks to provide viewers with a different perspective on daily life for gay men in San Francisco when it premieres on Sunday, January 19, 2014 at 10:30 PM ET/9:30 PM CT on HBO. Starring former soap actors Jonathan Groff (ex-Henry, "One Life to Live;" Jesse St. James, "Glee") and Murray Bartlett (ex-Cyrus Foley, "Guiding Light"), along with actor Frankie Alvarez ("Kitchen Confidential"), the series follows 29-year-old Patrick (Groff), a video game designer getting back into the dating world in the wake of his ex's engagement, 39-year-old Dom (Bartlett), a longtime waiter who has yet to reach his romantic and professional dreams, and 31-year-old Agustín (Alvarez), an aspiring artist questioning the idea of monogamy amid a move to domesticate with his boyfriend. In preparation for the shows launch, HBO has released several trailers to entice viewership as well as providing audiences with a closer look into the behind the scenes world of "Looking" with cast interviews. To learn more about the series, read on.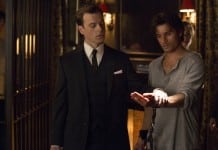 Fans of daytime "bad boy" Trevor St John (ex-Victor Lord Jr./Todd Manning, "One Life to Live") knew it was only a matter of time before the actor landed a primetime gig, and it seems his latest role is just as dark — or maybe even more so — than his former soap gig!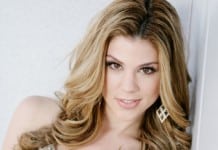 Poor Abigail has been living the single life since the Chad/Cameron debacles on "Days of our Lives," but her portrayer, Kate Mansi, says that won't last for long! In fact, during a recent interview with Soap Opera Network, the gracious actress revealed a few details regarding her alter ego's future love life as well as some insight into what makes Abigail tick. Read on to find out what's in store!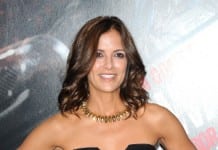 Former "All My Children" actress Rebecca Budig (ex-Greenlee Smythe) may be co-hosting "The Better Show," but that doesn't mean she's retired from scripted acting. In fact, the actress will be guest starring on an upcoming episode of the CBS drama "Blue Bloods!"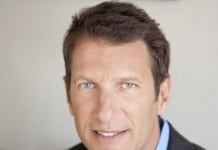 The multi-million dollar battle between Prospect Park and ABC over "All My Children" and "One Life to Live" isn't the only soap opera drama the Los Angeles courts have been dealing with as of late: Apparently, Prospect Park co-founder Jeff Kwatinetz has taken his own company to court over non-compete clauses!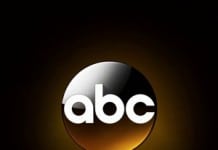 While Juan Pablo Galavis wasn't the lucky fella to win the final rose and the heart of Desiree Hartsock during last season's edition of "The Bachelorette," the former Venezuelan soccer player instead won the hearts of countless viewers across America and ultimately landed the coveted role as ABC's next bachelor. On Sunday, January 5 and Monday, January 6, 2014, the network has scheduled the two-night season eighteen premiere of "The Bachelor" with Galavis gearing up to take center stage while 27 women vie for his attention. Starting with Sundays edition titled "The Bachelor: Countdown to Juan Pablo," America will be introduced to all the bachelorette's looking to put a ring on their finger before the man of their dreams spots his potential cinderella. Previous "Bachelor" Sean Lowe will make an appearance as he offers some advice to Galavis on what he can expect from his upcoming adventure now that he's on the other side of the rose decision process. The countdown special episode will air beginning at 8:00 PM ET/PT. Meanwhile, in its regular timeslot on Monday nights (8:00 - 10:00 PM ET/PT), "The Bachelor" continues with just 18 women remaining.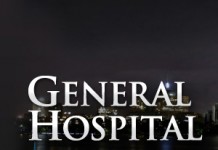 From Friday, March 14 through Monday, March 17, former "General Hospital" star Ronnie Marmo (ex- Ronnie Dimestico) will be MC'ing a weekend of comedy on Princess Cruises Lines' SAPPHIRE as it heads down to Mexico. Joining the actor as performers will be comedians French Stewart ("The Middle," "3rd Rock From the Sun") and Mo Collins ("MADtv," "Parks & Recreation"), among many others.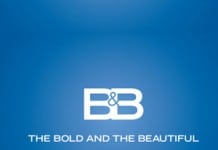 As previously reported, TVGN (TV Guide Network) will begin airing encore episodes of CBS' "The Bold and the Beautiful" weeknights at 6:30 PM ET/PT starting today. In celebration, the network will be hosting a live Twitter chat with "B&B" stars Heather Tom (Katie Logan) and Scott Clifton (Liam Spencer). Using hashtag #BBonTVGN, fans can interact with the duo beginning at 6:00 PM ET/3:00 PM/PT as they answer fan questions just before TVGN's airing of their show. The actors will be using their twitter handles @BBheathertom and @CliftonsNotes to interact so make sure to follow both actors on the social media website. Unlike "The Young and the Restless," which also airs on the network at 7:00 PM ET/PT, "B&B" will air episodes a day after airing on CBS. Therefore, the first episode scheduled air will be the Wednesday, November 27 Thanksgiving Day themed episode which highlighted the togetherness between the Forresters, Logans, Spencers and more.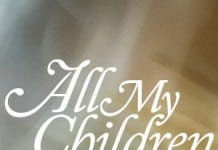 With "All My Children" not moving forward, and word that the show along with sister soap "One Life to Live" would be eligible for Emmy consideration in all categories for next year's awards presentation, actress Debbi Morgan (ex-Dr. Angela Hubbard) has decided to not put her name up consideration in either Supporting or Lead Actress categories. In a tweet on Saturday, November 30, Morgan said, "I've decided not 2 have my name submitted 4 emmy consideration this year cuz I just really, really want 2 move on."