Monthly Archives: December 2013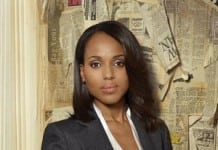 An ABC representative has confirmed with Soap Opera Network that it has cut the third season episode order of its red hot soap, "Scandal." Originally expected to air 22 episodes this season, "Scandal" will now only air 18. While the network did not give a reason for the episode reduction, it's understood that with series star Kerry Washington pregnant and it being harder to hide a pregnancy for a lead character on a primetime series than one on daytime, due to how much time it takes to film each episode, it's likely that the reduction occurred for this reason.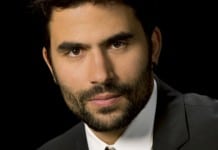 It's been exactly one year since Argentinian actor Ignacio Serricchio first aired as "The Young and the Restless'" Alejandro "Alex" Chavez, and there are a few things fans of the show have learned about the actor in that year: He's incredibly talented, he's incredibly sexy, and he's incredibly kind. But when Soap Opera Network recently caught up with him at one of his stand-up comedy performances (yes, he does stand-up comedy), we learned that he's much more talented, sexy and kind than anyone even imagines. And we've got the quotes to prove it!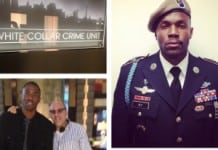 On tonight's episode of USA Network's "White Collar," starring Matt Bomer (ex-Ben Reade, "Guiding Light"), former "One Life to Live" star Tobias Truvillion (ex-Vincent Jones) will guest-star. "I play an ex-military type. He's like a blackops. Him and his partner are on the black market looking for this particular intel chip," shared Truvillion to Soap Opera Network of his appearance in the episode entitled "Quantico Closure," which finds Neal (Bomer) delving further into the mystery of the Codex. Meanwhile, Peter (Tim DeKay) takes on a classified espionage case with a fellow FBI agent: his ex-girlfriend.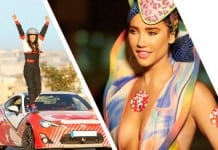 As previously reported, "The Bold and the Beautiful's" Jacqueline MacInnes Wood (Steffy Forrester) will be hosting a new adventure series on E!, which premieres tonight at 10:00 PM ET/PT on the cable network. The series will take viewers on the ultimate adventure as Wood travels around the world in such exotic locations as Sardinia, Ibiza, Hvar and Marbella, meeting several individuals in a world without limits. Activities Wood takes part include rock climbing, yachting, camel riding, jet skiing, NASCAR like racing, and much more.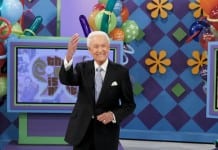 CBS' Daytime Emmy Award Winning game show, "The Price Is Right," is honoring its former host, Bob Barker, in a big way: In honor of the legendary TV personality's 90th birthday, the show is featuring a week of pet adoptions as well as a special appearance from Barker himself!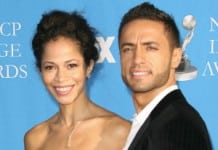 It's a baby kind of day today: Not only are "The Young and the Restless'" Robert Adamson (Noah Newman) and "The Bold and the Beautiful's'" Linsey Godfrey expecting their first child together (which you can read more about here), "One Life to Live" alums Kamar de los Reyes (ex-Antonio Vega) and Sherri Saum (ex-Keri Reynolds; Lena, "The Fosters") are reportedly expecting twins!
Halloween 2014 is looking super spooky already: Soap stars Brandon Beemer (ex-Owen Knight, "The Bold and the Beautiful") and Felisha Terrell (ex-Arianna Hernandez) have joined the cast of "Fear Clinic," a horror film based on the successful FearNet.com web series "The Fear Chamber."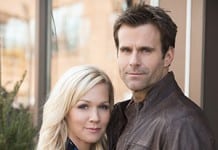 Christmas is coming a little bit early for fans of Cameron Mathison (ex-Ryan Lavery, "All My Children") this year. The actor is gracing the small screen alongside Jennie Garth ("Beverly Hills, 90210") in an ABC Family "25 Days of Christmas" film titled "Holidaze."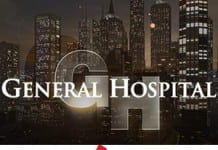 The Writers Guild of America, West (WGAW) and the Writers Guild of America, East (WGAE) announced today nominees for Outstanding Achievement in Television, New Media, News, Radio, Promotional Writing, and Graphic Animation during the 2013 season for its annual Writers Guild Awards. In the category of Daytime Drama, NBC's "Days of our Lives," ABC's "General Hospital" and CBS' "The Young and the Restless" are set to duke it out when the ceremony takes place on Saturday, February 1, 2014 at simultaneous ceremonies in Los Angeles and New York.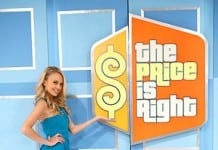 The flood of "The Bold and the Beautiful" and "The Young and the Restless" stars visiting "The Price Is Right" as celebrity guest models continues this month, according to an official press release sent out by CBS. Keep your eyes peeled on the following dates: