Monthly Archives: December 2013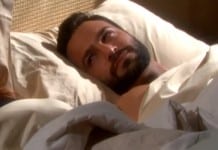 In a newly released preview for the next all new episode of CBS' "The Young and the Restless," the first of 2014, Lauren (Tracey E. Bregman) is seen waking up from a good night sleep only to find Carmine (Marco Dapper) in bed next to her, but is it really him or just a dream? Or in Lauren's case, a nightmare?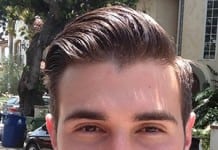 Listed as a second unit director of photography during the third season of "The Bay: The Series," David Pregerson, 23, a recent graduate of UCLA, has died after succumbing to injuries sustained by a hit-and-run that occurred on the morning of Friday, December 27 in the Pacific Palisades neighborhood of Los Angeles, CA. According to police, he was walking home when he was hit by a vehicle and thrown into the bushes. The driver of the vehicle has yet to be identified. Pregerson died on Monday night after being taken off of life support.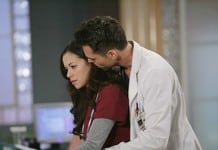 Just as Sabrina Santiago learns that she is pregnant on ABC's "General Hospital," her portrayer reveals she is also pregnant in real-life, reports People magazine. "It feels wonderful. This is the most joyous time of my life," said actress Teresa Castillo to the publication, where she announced she was expecting her first child - a girl - with husband Shane Aaron. "It feels great to finally be able to share it with the world," she added.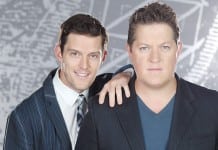 "General Hospital's" Drew Cheetwood (Milo Giambetti) and Derk Cheetwood (Max Giambetti) might jokingly want fans to view them as super ninjas ready to dropkick anyone and anything at the drop of a hat, but when Soap Opera Network "mob"nobbed with the brothers for a feature interview, they proved that they're much cooler than dropkicking ninjas — and then some!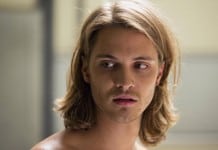 According to TVLine, Luke Grimes is exiting HBO's "True Blood" after reported creative differences with show producers over the future of his character, James. "He initially joined the show because he wanted to work with [his 'Forever' co-star] Deborah Ann Woll," said an insider to the website. "But when he started reading the scripts for Season 7, he was disappointed to learn that they were going in a completely different direction with James." Grimes joined the cast of the series in season 6, which found James mostly sexing it up with Woll's Jessica.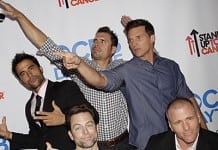 When thinking of daytime dramas like "The Bold and the Beautiful" and "The Young and the Restless," extreme drama, intrigue, love and romance probably come to mind. But how about comedy? Is laughter an important component within daytime dramas?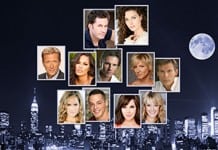 The wait is finally over for the launch of Sonia Blangiardo's "Taint Dreams: The Series," which features Alicia Minshew ("All My Children"), Terri Ivens ("AMC"), Grant Aleksander ("Guiding Light"), Kelley Menighan Hensley ("As the World Turns"), Walt Willey ("AMC"), Natalia Livingston ("GH"), Marnie Schulenburg ("ATWT"), Michael Lowry ("AMC," "One Life to Live"), Nathan Purdee ("OLTL"), Austin Peck ("ATWT," "Days of our Lives", "OLTL"), Colleen Zenk ("ATWT"), Larkin Malloy ("The Edge of Knight," "AMC") Dina Manzo ("Dina's Party" and "The Real Housewives of New Jersey"), Anthony Wilkinson ("My Big Gay Italian Wedding" and the new "My Big Gay Italian Funeral"), Lisa Marie Varon ("IMPACT WRESTLING") and "Mr. PEC-Tacular" Jessie Godderz ("IMPACT WRESTLING" and "Big Brother"), Bobbie Eakes ("AMC," "The Bold and the Beautiful"), Ilene Kristen ("OLTL," "Ryan's Hope"), James DePaiva ( "OLTL") and Tonja Walker ("OLTL"), along with a host of newcomers, as viewers are treated to a behind the scenes look at the daytime soap "Painted Dreams."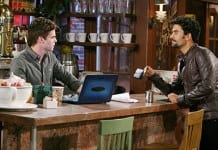 The numbers have been tallied, and "The Young and the Restless" has made the list of the top 10 most searched for TV programs of 2013!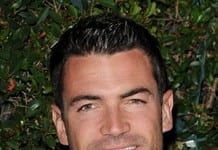 As we previously reported, former "All My Children" star Aiden Turner (Aidan Devane) was arrested in November for attacking his girlfriend, and the actor has now officially been charged with four counts of domestic violence!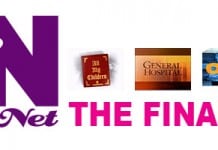 One thing we'll soon find out is how much of an effect SOAPnet's demise will have on "General Hospital," if any at all. In a
new promo
touting the multi-platform availability of ABC's sole remaining daytime soap opera, the network wants to make sure its viewers have every opportunity of catching up with the latest happenings in Port Charles.