Monthly Archives: November 2013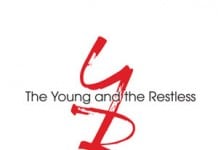 Marvel's "Thor: The Dark World" hits theaters nationwide on Friday, November 8, and the franchise's ABC drama, "Marvel's Agents of S.H.E.I.L.D.," is set to feel the film's repercussions in an all new episode, "The Well," slated for Tuesday, November 19!
The ABC Television Network and Gray Television, Inc. announced today that they have reached a new affiliation agreement that allows Gray Television to broadcast ABC's full programming schedule in Laredo, Texas beginning in February 2014 using KGNS digital channel 8.2. Programming includes ABC's primetime lineup, "Good Morning America," "World News," "Jimmy Kimmel" and ABC's Daytime programming including "General Hospital."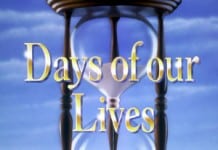 "Days of our Lives'" alum Eric Winter (ex-Rex DiMera) may spend a lot of his time filming Lifetime's "Witches of East End," but when he and his wife, Rosalyn Sanchez ("Devious Maids"), heard about a new venture their friend, George Valencia, was starting with Judy Reyes ("Devious Maids"), they had to sign up. The project? An animated children's show called "La Golda," which features an 8-year-old orphan with two passions: soccer and building a better world for kids.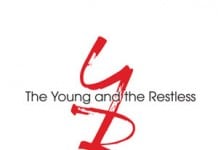 Things haven't exactly been funny over in "The Young and the Restless'" Genoa City as of late, which made CBS' recent Daytime After Dark standup comedy event all the more needed — for fans and the actors, alike! Soap Opera Network caught up with Peter Bergman at the event, and he not only spilled details on the one thing that terrifies him, but also on who he thinks is the worst father in the world (Hint: It's probably exactly who you think it is!). Read on for the comedy — and the drama!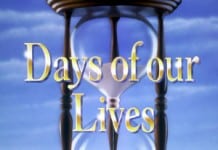 "Days of our Lives" fans are getting a bit of an early holiday gift: Fan favorite Patrick Muldoon (Austin Reed) is starring in the ION TV film, "Holiday Road Trip," along with George Hamilton and Shelley Long!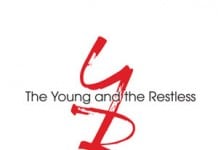 Look out for some new cattiness on the new season of "The Real Housewives of Beverly Hills," because two new women have joined the cast — one of which is former "The Young and the Restless" star Carlton Gebbia (formerly Carlton Elizabeth)!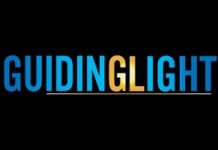 In addition to casting Michael Graziadei ("The Young and the Restless", "American Horror Story") in the pilot for "The Lottery" (Lifetime Casts Former 'Restless' and 'American Horror' Star in Pilot), Lifetime has also cast former "Guiding Light" and "Days of our Lives" actor Wes Ramsey in its other new pilot, "Deliverance Creek," from Nicholas Sparks Productions and Warner Horizon. The series revolves around Lauren Ambrose ("Torchwood", "Six Feet Under") in the role of Belle, who becomes an outlaw after trying to save her family's land from the corrupt parties looking to take control over it.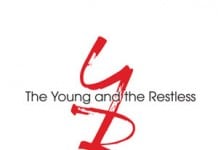 According to Deadline, Lifetime has cast Michael Graziadei (ex-Daniel Romalotti, "The Young and the Restless"; ex-Travis Wanderley, "American Horror Story") in "The Lottery," a new pilot the network is developing that hails from Warner Horizon. "Lottery" tells the story of a world where women are no longer having children, which leaves the human race on the brink of extinction. A national lottery is held after 100 embryos are later found to have been successfully fertilized. Graziadei is set to play Kyle, described as a recovering alcoholic and single father of one of the last children born before new breaks of the new development.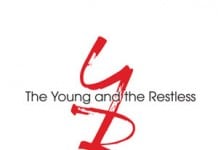 On Monday, November 11 and Tuesday, November 12, CBS' "The Young and the Restless" will observe Veterans Day with episodes dedicated to U.S. Veterans. According to the network, Nikki Newman (Melody Thomas Scott) will host a fundraiser to honors veterans, while also looking to get closer to her long-lost son, Dylan McAvoy (Steve Burton), who recently completed a tour in Afghanistan. Nikki's husband, Victor (Eric Braeden), announces a plan to have his company, Newman-Chancellor Enterprises, provide jobs for qualified U.S. veterans, letting people know that he values veterans as driven, goal-oriented employees and advising other employers to seek out these proven leaders.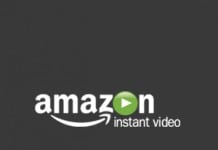 Amazon, Inc. announced today the premiere date of "Alpha House," a new comedy that features former "All My Children" heartthrob Mark Consuelos (ex-Mateo Santos) as one of four United States senators-turned-unlikely-roommates renting a house in Washington, D.C. The series, which also stars John Goodman, Clark Johnson and Matt Malloy, will premiere on Friday, November 15 with the first three of its eleven episode first season being made available to all Amazon Prime Instant Video customers online and via Kindle Fire, iPad, iPhone, Roku, Xbox 360, Playstation 3, Wii and Wii U, as well as other connected devises. In addition to announcing the premiere date for "Alpha House," Amazon also announced the launch date for its other new comedy, "Betas" - Friday, November 22, which follows four friends as they work to make it rich with a new mobile social networking application.