Monthly Archives: November 2013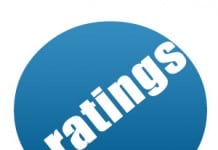 Ratings Report for the Week of November 4-8, 2013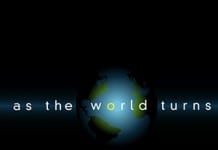 To benefit Habitat for Humanity, fans of "As The World Turns" icon, Eileen Fulton (ex-Lisa Grimaldi) will have a once in a lifetime opportunity to hear from the actress as she discusses her career, personal endeavors and much, much more. The event is scheduled to take place on Sunday, November 24 at 7:00 PM at the Metropolitan Room, located at 34 West 22nd Street, New York, NY. There is a $25 cover to benefit Habitat for Humanity. Additionally, there is a 2 drink minimum. For reservations call (212) 206-0440.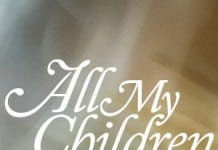 On her official Facebook page, "All My Children" star Jill Larson (Opal Cortlandt) broke her social media silence after it became apparent earlier this week that Prospect Park was not moving forward with a new season of either "All My Children" or "One Life to Live," at least "at this time," according to the actress.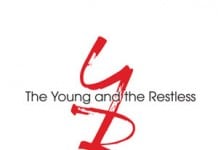 With sudden word that Tristan Rogers would soon be departing ABC's "General Hospital," one could only imagine what may have been the catalyst behind the actor's decision. Looks like a move [back] to "The Young and the Restless" may have persuaded the actor to say goodbye once more to Port Charles' Robert Scorpio and hello again to Genoa City's Colin Atkinson, Cane Ashby's (Daniel Goddard) father. A spokesperson for the CBS drama series confirms to Soap Opera Network that the actor is returning to the soap in early 2014.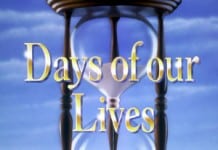 As we previously reported, "Days of our Lives'" Freddie Smith (Sonny Kiriakis) revealed to Soap Opera Network that Guy Wilson will replace Chandler Massey onscreen in the role of Will Horton beginning in January 2014. And now, we have the details of the transition, including Smith's thoughts on the controversial super-quick recast and how Wilson is fitting into the role.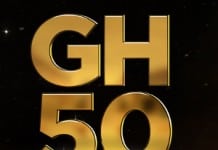 The return of Tristan Rogers (Robert Scorpio) to "General Hospital" is short lived, it seems. According to head writer Ron Carlivati, the actor will be leaving the canvas in February. "I had no idea @tristanrogers was leaving. I found out last night. I now have 1 day to write him out of a big Feb Sweeps storyline," Carlivati tweeted earlier today. He added, "Meanwhile, you will see a lot of Robert between now and February! And please respect @tristanrogers and his decision. Thanks."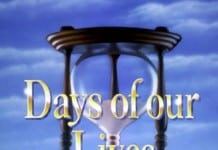 When the news broke that Charles Shaughnessy and Patsy Pease were headed back to "Days of our Lives" as Shane and Kimberly, daytime fans went wild. The two halves of the show's former supercouple haven't been in Salem at the same time since Alice's funeral over three years ago, so their brief return — placed right in the midst of November Sweeps — has been viewed as an early holiday present by many. But as both actors tell Soap Opera Network, their quick drop into Salem won't exactly be merry and bright, considering a suicide attempt by their onscreen daughter, Theresa (Jen Lilley), is what brings them back to town! Read on for the full storyline scoop as well as Pease and Shaughnessy's thoughts about returning to the soap that helped make them household names!
Get ready for your jaws to drop, because the battle over "All My Children" and "One Life to Live" just got a hell of a lot uglier! In addition to the lawsuit that Prospect Park launched against ABC this April for the alleged sabotage of the company's efforts to move the two sudsers online, the plaintiff filed a new amended complaint today with more details regarding the alphabet network's alleged fraud and a claim that ABC schemed to create a "mega soap." And guess what? It all comes with a demand for more than $95 million in damages!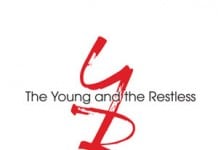 Sean Carrigan has been on "The Young and the Restless" as Stitch for just a few short months, but he's already finding primetime success: The comedian/actor will be appearing on tonight's episode of "Modern Family," titled "A Fair to Remember!"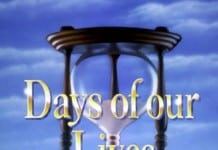 "Days of our Lives" Charles Shaughnessy (Shane Donovan) has been a busy bee as of late! Not only is the former "The Nanny" actor popping up in Salem beginning Monday, November 18, he's also appearing in an episode of the Christian LeBlanc (Michael Baldwin, "The Young and the Restless") produced Nickelodeon children's show, "Deadtime Stories!"