Monthly Archives: November 2013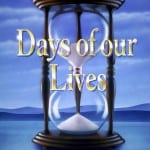 During a recent "Days of our Lives" fan event, actor Drake Hogestyn (John Black) told Soap Opera Network that he'd signed a new contract with the sudser, but that's not all the actor revealed! He's got a pretty good idea of upcoming story for his alter ego, and he assured us that loyal viewers just might get exactly what they wish for when it comes to the popular pairing of John and Marlena (Deidre Hall).
CBS' "The Bold and the Beautiful" will be joining sister soap "The Young and the Restless" on cable for the first time ever when it begins airing encore episodes on TVGN (TV Guide Network) beginning Monday, December 2 at 6:30 PM ET/PT, it was announced today by Brad Schwartz, President, Entertainment and Media, TVGN and Bradley P. Bell, Executive Producer and Head Writer, "The Bold and the Beautiful."TVGN will encore the prior day's episodes of "B&B" immediately preceding encore airings of "Y&R." Additionally, TVGN will begin airing the five most recent episodes of the soap back-to-back every Sunday beginning Sunday, December 8 from 11:00 AM ET/PT to 1:30 PM ET/PT.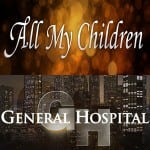 As we previously reported, Jack Wagner (ex-Frisco Jones, "General Hospital;" ex-Dominick Marone, "The Bold and the Beautiful") and "Good Morning America's" Cameron Mathison (ex-Ryan Lavery, "All My Children") have teamed up for a Hallmark Channel project, and the network has released new details. "My Gal Sunday," which was once rumored to be a pilot for a possible primetime series, has now been confirmed as a Hallmark Movie Channel Original World Premiere movie!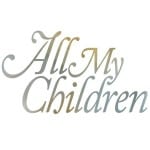 Actress Paula Garces ("Devious Maids;" ex-Lea Marquez, "All My Children") and her husband, Antonio Hernandez, have a lot to be thankful for this Thanksgiving: On Wednesday, November 20, the couple welcomed their first child together into the world!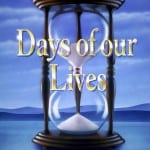 Longtime viewers of "Days of our Lives" have seen Brady Black (Eric Martsolf) live up to his last name on more than one occasion. The recovering addict has experienced a lot of misery in his life — both of others' doing, as well as his own — which has led him down some pretty dark paths in recent years. But when Soap Opera Network caught up with Martsolf to discuss his alter ego's weeks ahead, the Pennsylvania native revealed that Kristen's betrayal has sent Brady reeling — and this time, the CEO's dark descent into addiction, depression and self-destruction might take him so far down, he won't be able to get back up!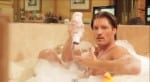 It's not uncommon for soap opera stars to appear in music videos (we've even done features about it in the past), but "General Hospital's" Sean Kanan (A.J. Quartermaine; ex-Deacon Sharpe, "The Bold and the Beautiful"/"The Young and the Restless") and his wife, Michele Kanan, have turned the tables: The duo actually made their own music video specifically about the genre!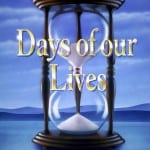 If you've been enjoying the dynamic between "Days of our Lives" Theresa (Jen Lilley), Shane (Charles Shaughnessy) and Kimberly (Patsy Pease), you're not the only one! Shaughnessy and Pease shared their thoughts on the parent/daughter relationship with Soap Opera Network last week, and Lilley is now weighing in on the dramatic storyline!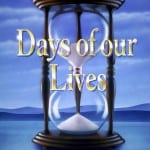 This week on "Days of our Lives," the heat between Daniel (Shawn Christian) and Nicole (Arianne Zucker) builds to an exciting kiss between the pair! But will the scintillating smooch be a game changer? Soap Opera Network caught up with both actors to find out!
Held Monday, November 18 at the Beverly Hilton in LA and at the XL Nightclub, Cabaret & Lounge in NYC, "The Casting Society of America's 29th Annual Artios Awards" honored the best of the best in casting and "The Young and the Restless'" Judy Blye Wilson took home her twelfth Artios Award in the process.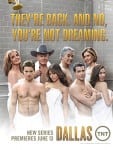 TNT has announced that the third season of "Dallas" will kick off on Monday, February 24, which will be the first season without actor Larry Hagman and his iconic character J.R. Ewing. Hagman died just before season two premiered, and as a result the show was forced to kill off the character as well. In season three, Patrick Duffy's Bobby Ewing is now the senior member of the Ewing family following the death of his older brother. John Ross (Josh Henderson) is out to prove he can be just as powerful an ally or enemy as his infamous father. Meanwhile, Bobby's adopted son Christopher (Jesse Metcalfe) is newly single and determined to make a name for himself and his family in the world of natural gas. John Ross and Christopher's former girlfriend, Elena Ramos (Jordana Brewster), is now blinded by thoughts of justice for previous wrongs.
As previously reported, Billy Miller is departing CBS' "The Young and the Restless" and the role of Billy Abbott, which garnered him two Daytime Emmy Awards for Outstanding Supporting Actor in a Drama Series. After the actor and Sony Pictures Television failed to reach an agreement on a new contract, the studio and CBS opted to replace Miller with David Tom, who actually originated the role of an adult Billy Abbott in 1999.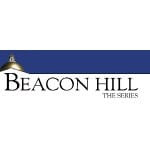 If you never imagined you'd get the opportunity of seeing the likes of Sarah Joy Brown, Alicia Minshew, Melissa Archer, Ron Raines, Scott Bryce, Crystal Chappell, Tina Sloan, Ricky Paull Goldin, John-Paul Lavoisier and Louise Sorel in the same series at the same time, your imagination needs some fine tuning. With actresses Jessica Morris and Rebecca Mozo rounding out its cast, "Beacon Hill: The Series" is ready to march itself to the top of the internet charts when it debuts in March 2014. To get viewers to salivate over what's to come, Bella Productions in association with Open Book Productions has released the first teaser trailer that highlights Brown and Minshew as two out lesbians trying to survive the political world in Boston, Massachusetts.
With Billy Miller unable to reach a new deal with Sony Pictures Television, CBS' "The Young and the Restless" will soon say goodbye to the actor and hello again to David Tom, who originated the role of an adult Billy Abbott in 1999. News of Miller's exit and Tom's return was first reported by Michael Logan of TV Guide Magazine on Twitter, but has since been confirmed by Angelica McDaniel, Senior Vice President, CBS Daytime, also on Twitter.