Suzy F*cking Homemaker Salutes 'OLTL's' Tuc Watkins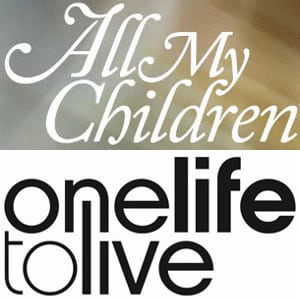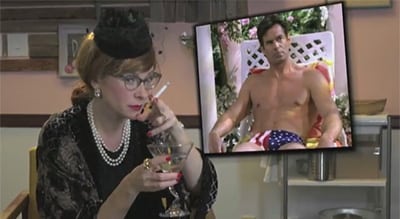 In a video published on their YouTube page and official website, The OnLine Network presents Suzy F*cking Homemaker ("All My Children's" Cady McClain) having a chat with "One Life to Live's" Tuc Watkins, using footage from the Sleepy Hollow photo shoot from earlier this year.
Such comedy gold include Homemaker noting that "Tuc" rhymes with "Duck," putting Waktins on the spot after he previously stated, "I will never wear a stars and stripes speed," only for her to present him with a photo of him wearing said type of speedo from the ABC incarnation's archives. Also included are highlights of Watkins consistently using flabbergasted when asked questions about real-life situations.