Monthly Archives: September 2013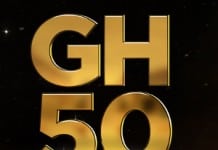 The 50th Anniversary season of ABC's "General Hospital" is on pace of bringing the soap its largest overall audience in five years, the network noted today based on Nielsen Media Research Data. In addition, for the week of September 2, the daytime drama series hit 2-year highs in Women 18-49 (734,000/1.1 rating) and Women 25-54 (967,000/1.6 rating), 10-month high in Women 18-34 (274,000/0.8 rating) and 5-month high in Total Viewers (2.75 million) as "baby fever" continued to power much of the shows overall storyline. In fact, Thursday's telecast (September 5), featuring the imminent birth of Britt's baby, stood as the series' most-watched telecast in nearly over 2 years in Women 18-49 (845,000) and Women 25-54 (1.06 million) and in 8 months in Women 18-34 (342,000) - since 8/15/11 and 1/18/13, respectively.
Margot Wain has been promoted from Director, Daytime Programs to Vice President, Daytime Programs, CBS Entertainment, it was announced today by Angelica McDaniel, Senior Vice President, Daytime, CBS Entertainment, to whom she reports.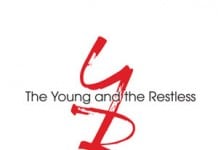 As soon as we hit "publish" on our exclusive interview with "The Young and the Restless'" Michael Muhney (Adam Newman) detailing his alter ego's baby drama, you guys sang "Gimme More" louder than Britney Spears. Well, we heard you, Muhney heard you, and the result is another interview in which the actor delves deeper into Adam's complicated world. Only this time, he's revealing upcoming details that will literally — and we truly mean literally — change the canvas of "Y&R" forever!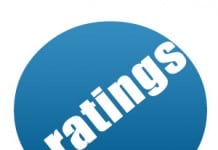 Ratings Report for the Week of September 2-6, 2013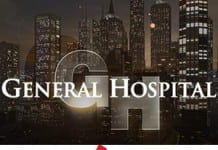 Things are about to start looking a bit different in Genoa City, as "The Young and the Restless" has named its new headwriters: Current 'Y&R' scribe Shelly Altman and daytime writer Jean Passanante will share the position, along with 'Y&R' scribe Tracey Thomson, who's been promoted to co-writer within the new, all female headwriting team.
Yesterday marked the first day that "All My Children's" Rebecca Budig (ex-Greenlee Smythe) served as the co-host of "The Better Show," a syndicated talk show that just begun its seventh season. And while her debut was certainly exciting, things are just on the verge of heating up!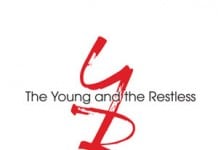 On Saturday, September 14, "The Young and the Restless'" Max Ehrich (Fen Baldwin), Melissa Ordway (Abby Newman) and Hunter King (Summer Newman) will be on hand as part of the Los Angeles portion of the 5th annual "Get Your Licks on Route 66" adoption tour, which was founded by FIDO Friendly magazine publisher, Susan Sims. The trio will appear at the East Valley Animal shelter in Van Nuys from 10:00 AM to 2:00 PM alongside Ashley Bell, the official "Licks" tour spokesperson, actress and animal lover.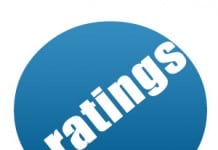 Ratings Report for the Week of August 26-30, 2013 NOTE: Please do not copy and paste the entire ratings.  Thank you. Numbers are based on Live+Same...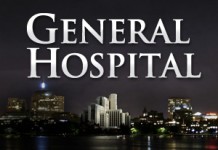 According to People Magazine, New Zealand-born actor/director/producer Stephen Kay, who portrayed Reginald Jennings on ABC's "General Hospital" for more than a decade, is engaged to "Covert Affairs" star Piper Perabo. Kay is a co-executive producer on the hit USA Network series, which returns with new episodes on Thursday, October 17 after a four-week hiatus.
In a video published on their YouTube page and official website, The OnLine Network presents Suzy F*cking Homemaker ("All My Children's" Cady McClain) having a chat with "One Life to Live's" Tuc Watkins, using footage from the Sleepy Hollow photo shoot from earlier this year.