Monthly Archives: September 2013
On Saturday, September 14, "The Young and the Restless'" Max Ehrich (Fen Baldwin), Melissa Ordway (Abby Newman) and Hunter King (Summer Newman) will be on hand as part of the Los Angeles portion of the 5th annual "Get Your Licks on Route 66" adoption tour, which was founded by FIDO Friendly magazine publisher, Susan Sims. The trio will appear at the East Valley Animal shelter in Van Nuys from 10:00 AM to 2:00 PM alongside Ashley Bell, the official "Licks" tour spokesperson, actress and animal lover.
Ratings Report for the Week of August 26-30, 2013NOTE: Please do not copy and paste the entire ratings.  Thank you.Numbers are based on Live+Same...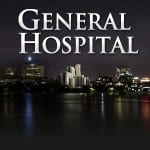 According to People Magazine, New Zealand-born actor/director/producer Stephen Kay, who portrayed Reginald Jennings on ABC's "General Hospital" for more than a decade, is engaged to "Covert Affairs" star Piper Perabo. Kay is a co-executive producer on the hit USA Network series, which returns with new episodes on Thursday, October 17 after a four-week hiatus.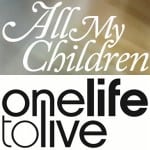 In a video published on their YouTube page and official website, The OnLine Network presents Suzy F*cking Homemaker ("All My Children's" Cady McClain) having a chat with "One Life to Live's" Tuc Watkins, using footage from the Sleepy Hollow photo shoot from earlier this year.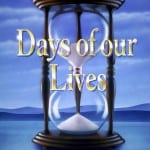 It seems everyone is hopping aboard the healthy living train these days, and the cast of "Days of our Lives" isn't excluded: Several of the sudser's stars have opened up and shared their secrets on how to live a healthier and more balanced life for the show's newest book, Better Living: Cast Secrets for a Healthier Balanced Life, which hits newsstands on Tuesday, September 24! And with just 19 more days to go until the big day, several of the stars featured are gearing up for a national tour to promote the book that they're hoping will change your lives forever!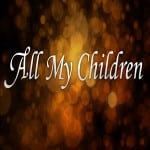 She may be the Queen of Soaps, but Susan Lucci (ex-Erica Kane, "All My Children;" Genevieve Delatour, "Devious Maids") didn't let the royal title stop her from donning quite a peculiar piece of clothing during her time in the "AMC" spotlight.
Senior Concerns is hosting the 28th annual Ultimate Dining Experience this month, and it's truly going to be ultimate, as "The Young and the Restless'" Jerry Douglas (ex-John Abbott) and his wife, Kym, are co-hosting this year's event!
Anyone who's been watching "The Young and the Restless" knows that the mother of all babydaddy storylines is about to play out between Chelsea McAvoy (Melissa Claire Egan) and Adam Newman (Michael Muhney), meaning that the cacophony of sweet "oohs" and "aahs" recently heard over baby Conner will quickly be turning into a frenzy of screaming arguments! Soap Opera Network sat down with Muhney to get his take on how his alter ego is going to react to the news that Chelsea's baby is really his own, and the actor teases that the drama to come will make you cry like a — you guessed it — baby!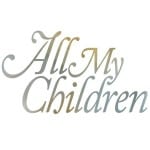 It was a rare day when "All My Children's" Greenlee helped anyone but herself, but it's a whole different story for her former portrayer, Rebecca Budig, whose new gig is exactly the opposite! It was just announced this morning that the Emmy-nominated actress has been named co-host for 'The Better Show,' an information talk show that incorporates Better Homes and Gardens, Parents, Family Circle, More and Fitness magazines along with entertainment, celebrity interviews, food, fashion and DIY-related content.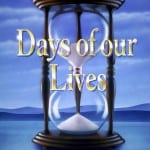 We've been keeping a little secret for over a month now, and we can finally reveal what we've been dying to report: Charles Shaughnessy and Patsy Pease are returning to "Days of our Lives" as Shane Donovan and Kimberly Brady!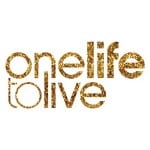 As previously reported, "One Life to Live" has become an apparent (albeit possibly temporarily) casualty of the lawsuit between Prospect Park and the ABC Television Network, which the latter canceled in April 2011 after opting to restructure its daytime lineup. Erika Slezak, who has portrayed Victoria Lord on the drama series on both the ABC incarnation and the current Prospect Park/The OnLine Network version for more than 40 years, has released a statement on Prospect's decision to halt production on the soap pending the resolution to its lawsuit against ABC.
Eileen Davidson may still be airing as "Days of our Lives'" Kristen DiMera, but that wasn't a deal breaker for "The Young and the Restless," which has signed the actress to return as Ashley Abbot later this year!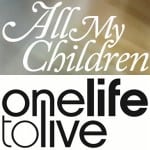 The drama just never stops for Prospect Park's "All My Children" and "One Life to Live," with the latest shocking news regarding the online sudsers coming from the L.A. Times. According to the publication, Prospect Park is shelving 'One Life to Live' until the lawsuit it launched against ABC in April is resolved. Additionally, the company will focus on producing "AMC," with writers having already started work on scripts for the second season of the show.