Monthly Archives: July 2013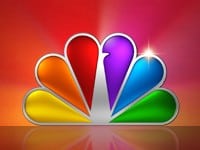 As we previously reported, daytime personality Meredith Vieira has a new talk show debuting next fall, and NBC just announced that it's been sold to 10 of its owned television stations. Is your market included?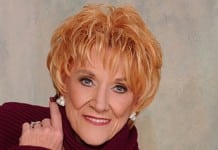 The recent death of "Glee's" Cory Monteith, who died of a heroin overdose in a Vancouver hotel on Saturday, July 13, hit the show's fans just as hard as the death of "The Young and the Restless'" Jeanne Cooper (Katherine Chancellor) hit soap fans earlier this year — if not more so, considering the Fox star was only 31. The powers that be at "Y&R" scrambled to come up with an appropriate way to handle Cooper's death onscreen, leading to a beautiful tribute episode in which castmembers — as themselves rather than their characters — shared their favorite memories of the legendary lady. And The Boston Herald thinks that "Glee" should follow suit.
Aisha Tyler ("The Talk") and Wayne Brady ("Let's Make a Deal") are not only appearing daily in their successful CBS Daytime shows, but the two have also joined together to successfully re-launch "Whose Line Is It Anyway?" the former ABC series "where everything is made up and the points do not matter." Now airing on The CW for a summer run, "Whose Line" averaged 2.9 million viewers and 1.1/4 in Adults 18-49 for its two-episode premiere last night according to TVbytheNumbers. Per the website, show helped give The CW its best performance in Adults 18-49 rating in its given time period since February 1, 2011.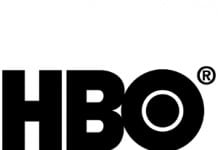 HBO has renewed its hit drama series "True Blood" for a seventh season, the network announced earlier this week. The new season premieres in summer 2014 with executive producer Brian Buckner returning as showrunner. "'True Blood' remains a signature show for HBO, and a true phenomenon with our viewers," noted Michael Lombardo, president, HBO Programming. "Thanks to Brian Buckner and his talented team, the show continues to be a thrill ride like nothing else on TV."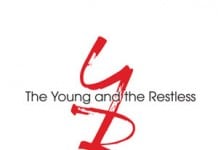 According to Daniel Goddard, the citizens of Genoa City will mourn the loss of Katherine Chancellor in episodes scheduled to air on Tuesday, September 3 and Wednesday, September 4 of CBS' "The Young and the Restless." Goddard, who portrays Cane Ashby on the daytime drama series, noted on his Facebook page that the episodes were filmed on Tuesday. He posted, "Huge day on set today just got home have to be back in 10 hours. How was ur day?" after completing filming.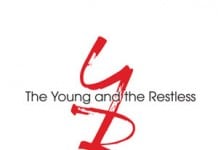 While her character, Cassie Newman, died as a result of a car accident in 2005, Camryn Grimes has made several return visits to CBS' "The Young and the Restless." The actress, now 23 years old, recently returned to the soap as a "projection of Sharon's [Sharon Case] mind," according to Grimes who discussed her character with on screen father Joshua Morrow (Nicholas Newman).
Nathan Fillion is best known to soap opera fans for his portrayal of Joey Buchanan on ABC's "One Life to Live," but the actor has made a name for himself in the mainstream world via the networks primetime hit "Castle." Sadly, according to Deadline Hollywood, the actor is currently embroiled in a contract dispute with ABC Studios, which produces the drama series.
"Who are you, who are you, who are you? Why are you doing this to me?" says a frantic Dani to the man she thought was dead on The OnLine Network's (TOLN) "One Life to Live," which along with "All My Children" made its cable network debut on OWN: Oprah Winfrey Network on Monday, July 15. For millions of potential viewers out there who have yet to view either soap on the internet via Hulu, Hulu Plus or iTunes, they are now being re-introduced to both soaps from the beginning as OWN signed a deal with Prospect Park (owner of TOLN) late last month to air the first 40 episodes of the current incarnations of both "AMC" and "OLTL." OWN is billing the airings as the "OWN Summer Soap Fling."
"One Life to Live" is celebrating the 45th anniversary of it's very first episode, which aired on July 15, 1968, and in honor of the special moment, the suder's 'MORE' show has released never-before-seen footage from two of the show's iconic stars, Robin Strasser (Dorian Lord) and Erika Slezak (Victoria Lord)!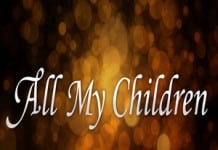 Hot on the heels of the news that both "All My Children" stars Eden Riegel (Bianca Montgomery) and Paula Garces (Lea Marquez) are expecting babies comes the news that Ambyr Childers (ex-Colby Chandler) is pregnant, too!