Monthly Archives: July 2013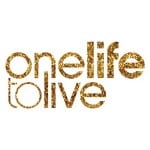 "One Life to Live" is celebrating the 45th anniversary of it's very first episode, which aired on July 15, 1968, and in honor of the special moment, the suder's 'MORE' show has released never-before-seen footage from two of the show's iconic stars, Robin Strasser (Dorian Lord) and Erika Slezak (Victoria Lord)!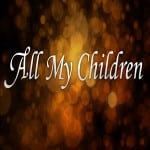 Hot on the heels of the news that both "All My Children" stars Eden Riegel (Bianca Montgomery) and Paula Garces (Lea Marquez) are expecting babies comes the news that Ambyr Childers (ex-Colby Chandler) is pregnant, too!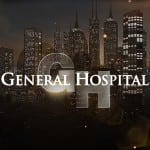 Former "General Hospital" star James Franco (ex-Franco) is about to get a serious roasting on Comedy Central's upcoming special, "Comedy Central Roast of James Franco," but that's not all that is in the actor's future: A Fox rep confirms he'll also be guest-starring on a two-episode arc of "The Mindy Project."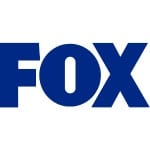 TBS and Twentieth Century Fox Television have announced that animated comedic series "American Dad!" will be moving to the cable network after 10 seasons on FOX. "Dad," created by Seth MacFarlane, Mike Barker and Matt Weitzman, joins the TBS primetime lineup in late 2014 with its 11th season consisting of 15 episodes. Encore episodes of each episode with air on Adult Swim after their initial airings on TBS. The 10th (and final) season on FOX premieres Sunday, September 29.
"All My Children's" Walt Willey (ex-Jack Montgomery) has traded in his Pine Valley cohorts for some characters with much less sex appeal: a group of puppets!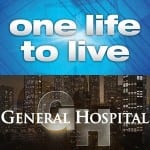 The shocking legal battle between "General Hospital" and "One Life to Live" has kept soap opera fans on the edge of their seats for months, and the latest information — behind the scenes details from the sudsers' star, Michael Easton (Silas Clay/ex-John McBain), as told to TV Guide — serves as more juice to keep the flames a' burning!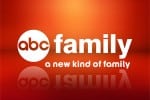 Sad news if you've become addicted to ABC Family's "The Lying Game": The serial drama, which stars "As the World Turns'" Alexandra Chando (ex-Maddie Coleman) and "General Hospital's" Tyler Christopher (Nikolas Cassadine), has been cancelled.
Ratings Report for the Week of July 1-5, 2013 NOTE: Please do not copy and paste the entire ratings.  Thank you. Numbers are based on Live+Same...
As previously reported, Jack Wagner ("The Bold and the Beautiful," "General Hospital," "Melrose Place"), Wally Kurth ("Days of our Lives," "GH") and Eddie Cibrian ("The Young and the Restless," "Sunset Beach") will all be appearing on upcoming episodes of TV Land's "Hot in Cleveland."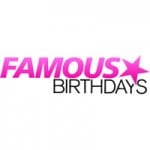 In honor of "One Life to Live's" 45th Anniversary today, July 15, Soap Opera Network has joined forces with FamousBirthdays.com to bring readers the celebratory birthday wishes relating to soap operas and assorted soapy content. Readers will be alerted of upcoming birthdays as they relate to soap operas and other forms of entertainment.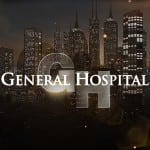 Just when you think you know someone... THIS WEEK [on "General Hospital"] will make you think again!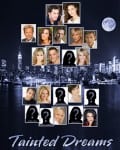 "Tainted Dreams," the soap within a soap, has announced that former "All My Children" and "Edge of Night" actor Larkin Malloy has joined its cast in the role of Henry Steinman, a director of the fictional soap "Painted Dreams."
On Wednesday, July 17, fans of "One Life to Live's" Ilene Kristen (ex-Roxy Balsom) will get a chance to see the actress sing for a performance at Stage 72 at The Triad in New York City.