Former 'AMC' and 'GH' Head Writer, Charles Pratt Jr., Joins 'Twisted' As Writer and Executive Producer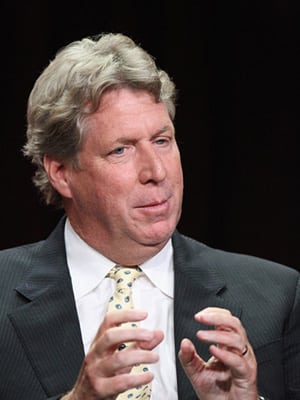 On the heels of ABC Family giving "Twisted" a back-order pick-up with all new episodes scheduled to premiere in January 2014, comes word that former "All My Children" and "General Hospital" head writer, Charles Pratt, Jr., has been named executive producer and a writer of those upcoming episodes of the hit series. Pratt created and wrote for the recently canceled"The Lying Game."
According to the cable network, the veteran producer and writer joins executive producers Gavin Polone ("Gilmore Girls," "Zombieland," "Curb Your Enthusiasm," "My Boys," "Jane By Design"), David Babcock ("Brothers & Sisters") and Adam Milch ("Greek"), who also wrote the pilot of "Twisted," in spearheading the drama.
The series stars Avan Jogia ("Victorious") as Danny Desai, Maddie Hasson ("The Finder") as Jo Masterson, Kylie Bunbury ("Prom") as Lacey Porter, Kimberly Quinn ("Terriers") as Tess Masterson, Sam Robards ("Treme," "Gossip Girl") as Kyle Masterson, Ashton Moio as Rico and Denise Richards ("Two and a Half Men") as Karen Desai.
"Twisted" airs Tuesdays at 9:00 PM ET/PT on ABC Family.