Monthly Archives: June 2013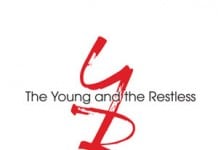 For five days only, fans of Greg Rikaart (Kevin Fisher, "The Young and the Restless") can see the actor take part in "Snapshots," a theatrical benefit that looks to raise funds for the Susan G. Komen 3-Day for the Cure event. Rikaart will be starring in a one-act at benefit, which is scheduled to run from Wednesday, July 10 through Sunday, July 14 at the Stella Adler Theater in Hollywood, CA.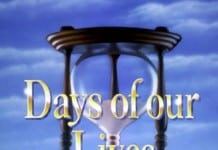 During the Creative Arts Emmy Awards on Friday, June 14, Arianne Zucker (Nicole Walker, "Days of our Lives") gave Soap Opera Network an exclusive in character interview regarding the storyline involving Nicole and Eric Martsolf's Brady Black.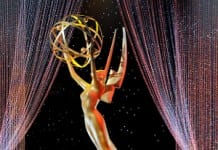 On Sunday, June 16, CBS' "The Bold and the Beautiful" and "The Young and the Restless" were the big winners at the 40th Annual Daytime Entertainment Emmy Awards, which celebrated the best in soaps, talk, game shows and more. In celebration of their multiple Emmy wins, CBS has released promos for both "B&B" and "Y&R," which includes highlights for the entire CBS Daytime lineup. In addition to the CBS soaps, NBC has released a promo highlighting "Days of our Lives'" win for Outstanding Drama Series and Chandler Massey's (Will Horton) second win for Outstanding Younger Actor in a Drama Series.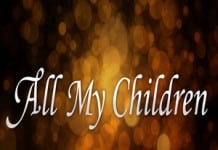 In an interview with Daytime Confidential, Terri Ivens (ex-Simone Torres, "All My Children") revealed that she has joined the cast of the Sonia Blangiardo created online drama series "Tainted Dreams."
After much was made over the AllMyChildren.com and OneLifetoLive.com URLs finally being given to Prospect Park for promotional use by The OnLine Network, the company noted today that both URLs, along with its TheOnLineNetwork.com and TOLN.com, now re-direct all users to Hulu.com.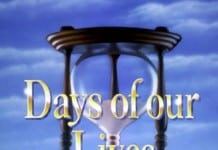 Charlie Sheen ("Anger Management," "Two and a Half Men") is proud of Chandler Massey (Will Horton, "Days of our Lives") for winning his second Daytime Entertainment Emmy Award for Outstanding Younger Actor in a Drama Series and he wants the world to know it. In a Twitter posting last week, a few days after Massey won his second Emmy Award, Sheen posted a picture of himself holding Massey's Emmy with the caption "Having taught ths kid everything he knows, I'm proud but not surprised. We call it SHID--Show 'em How It's Done."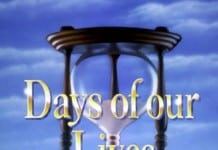 As noted in our recent interview with Greg Meng, co-executive producer, "Days of our Lives," the NBC Daytime soap opera is releasing "Days of our Lives Better Living: Cast Secrets for a Healthier, Balanced Life," a new book that delves into five better living topics - nutrition, exercise, style, inspiration and balance.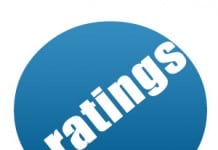 Ratings Report for the Week of June 10-14, 2013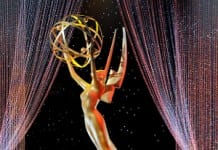 If you think picking out an outfit for work in the morning is stressful, imagine what it would be like if your work was going to the 40th Annual Daytime Entertainment Emmy Awards, where swarms of reporters and photographers were going to capture your every detail! Stressful, yes. But also ridiculously fun! Soap Opera Network caught up with some of daytime's hottest stars on the red carpet during the exciting event, and they spilled details on who they were wearing and why they chose the specific looks they did. So sit back, relax and hear the stories on how these bold performers got so dang beautiful!
On Thursday, June 20, Prospect Park announced that they had come to a resolution to the dispute between it and the I.A.T.S.E. (International Alliance of Theatrical and Stage Employees) New York Production Locals 52, 161, 600, 700, 764, 798 and USA829, the union representing stage workers for the soaps, which alleged that Prospect Park had violated the labor agreement with the union. Prior to the resolution, Soap Opera Network spoke with "One Life to Live" star Robert Gorrie (Matthew Buchanan) about the early hiatus as a result of the dispute, his upcoming storyline with Amber Skye Noyes' Michelle, being a leading man on a soap opera and how his show is helping him grow.