Monthly Archives: June 2013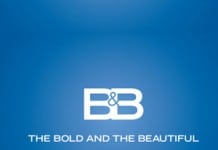 She makes motherhood look effortless and just won her fifth Emmy, making everyone wonder if there's anything "The Bold and the Beautiful's" Heather Tom (Katie Logan) can't do. Well, apparently not, as she's also quite the interior design expert, which she has proven alongside her husband, James Achor, in the pair's new HGTV design show, "Renovation Unscripted." But don't fret if you missed the premiere of the fun reality series: HGTV is airing episodes this weekend!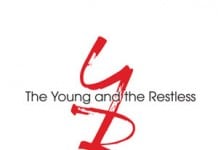 In a tweet by Doug Davidson (Paul Williams), the actor revealed that CBS' "The Young and the Restless" has placed a placard on dressing room 41C, which was the late Jeanne Cooper's (Katherine Chancellor). The placard honors the life of the actress, who died on Wednesday, May 8 after a brief illness. The placard read, "Jeanne Cooper Dressing Room - The Door Was Always Open."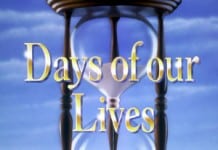 On Monday, June 17, in honor of "Days of our Lives" taking home its first Emmy Award in 35 years for Outstanding Drama Series during the 40th Annual Daytime Entertainment Emmy Awards the night before, the NBC Daytime drama series celebrated its Emmy win in style with cast and crew partaking in champagne. In addition to celebratory words from executive producer Ken Corday, NBC provided the series with a framed congratulatory document that read "Congratulations!! We are so proud. Cheers to your well-deserved honor, Bob, Jen, Bruce, Rebecca and all of your fans at NBC!!!"
Prospect Park's The OnLine Network announced earlier today its decision to release all weekly episodes of both "All My Children" and "One Life to Live" on Mondays, instead of the previously scheduled Mondays and Wednesdays for "AMC" and Tuesdays and Thursdays for "OLTL," beginning Monday, July 1. Jeff Kwatinetz, co-founder, Prospect Park, tells Soap Opera Network via email, "The only difference is greater availability," when asked how the change affects upcoming airdates of both soaps. "If [viewers] still want to watch one ep each day, or just an 'AMC' ep every Monday or Wed, there will be a new one there. If they want to watch the full weeks shows at once starting Monday they will all be there. This is completely giving MORE options to viewers. How could that be a bad thing?"
Beginning Monday, July 1, Prospect Park's The OnLine Network will begin releasing brand new episodes of both "All My Children" and "One Life to Live" each week on Mondays. This means that instead of waiting for each Monday and Wednesday for a brand new "AMC" or Tuesday and Thursday for a brand new "OLTL," the weeks worth of shows for both soaps will be made available each week on Mondays.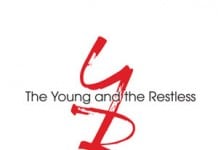 If you loved her as "The Young and the Restless'" Mary Jane Benson/Patty Williams, you'll love Stacy Haiduk in ABC Family's "Twisted," a murder mystery drama in which the actress has joined on a recurring basis.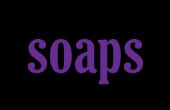 It's not every day that you'll see daytime stars going rebel and giving the bird, but that's all about to change. In support of The Friend Movement, a grassroots anti-bullying organization, several sudser stars have posed for provocative photos in which they give the camera — and bullying — the bird.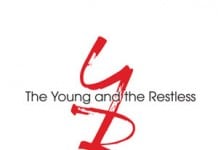 In an age of multi-tasking, it's always nice to be able to do two great things in the time it takes to do one. And guess what? "The Young and the Restless'" Greg Rikaart is offering fans the chance to do just that!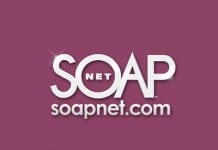 As previously reported, TVGN has picked up the same-day airing rights of CBS' "The Young and the Restless" beginning with the Monday, July 1 episode. This means that this week is the final week in which fans of the SOAPnet airings will be able to catch the drama series on the never ending defunct cable network.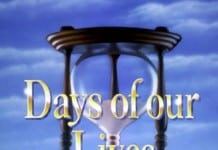 "Days of our Lives" star James Reynolds (Abe Carver), and his wife Lissa, need your help. Now through Wednesday, June 26, the duo are asking for donations to help the Fremont Centre Theatre get to the 2013 National Black Theatre Festival. "Our critically acclaimed production of "Holding On~ Letting Go" has been chosen to be a Main Stage show at the prestigious National Black Theatre Festival, and we need your help to get there!" reads a message from the duo promoting the Kickstarter endeavor.