Monthly Archives: June 2013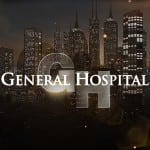 Bad news, Kate/Connie fans: Word on the street is that "General Hospital's" Kelly Sullivan (Kate Howard/Connie Falconeri) is exiting the canvas! Soap Opera Digest broke the news that the actress, who began the role of Sonny's (Maurice Benard) fashionable childhood sweetheart in 2011, will soon be leaving the canvas.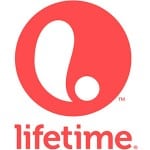 "Days of our Lives" Eric Winter (ex-Rex DiMera) may have left Salem, but now he's got some serious witches to deal with: He's been cast as a series regular on Lifetime's "Witches of East End!"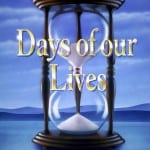 They portray "twins" on NBC's "Days of our Lives," although Alison Sweeney (Sami Brady) and Greg Vaughan (Eric Brady) are anything but that in Hallmark Channel's "Second Chances." Premiering Saturday, July 27, the TV movie tells the story of 911 operator Jenny McLean (Sweeney), who along with her two kids, Luke (Benjamin Stockham) and Elsie (Charlotte Labadie), take in firefighter Jeff Sinclair (Vaughan) after he is injured on the job and the family is in desperate need of extra income as a result of Jenny's work hours having been recently cut. As Jeff and Jenny find themselves drawn together due to circumstances beyond their control, they begin to wonder where their mutual attraction will take them.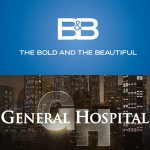 Longtime actor Jerry Ayres — also known as Gerald Holt Ayres — died of natural causes at his home in Valley Village, California, on May 14. Soap fans may remember Ayres as "Dynasty's" Tom, as "General Hospital's" David Hamilton, which he played rom 1978 to 1979, or as "The Bold and the Beautiful's" Conway Weston, which he played from 1987 to 1988.
Hot on the heels of TVGN's "The Young and the Restless On-Set: inFANity" special celebrating the network's acquisition of "Y&R" (whose same day evening episodes are moving from SoapNet to TVGN beginning Monday, July 1 at 7PM ET/PT) comes the much anticipated "Countdown to the Young and the Restless" special, which features a live audience asking questions of the sudser's biggest stars!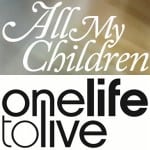 "For 2 years u posted, tweeted, Facebooked me..I heard you. Starting 7/15, we're having a summer fling w/ the soaps!" read Oprah Winfrey's tweet to her more 19 million Twitter followers shortly after news of OWN picking up both "All My Children" and "One Life to Live" for a limited engagement this summer. Both series begin airing Monday, July 15, with "AMC" airing in its old 1:00 PM ET timeslot and now PT as well, while "OLTL" will air at 3:00 PM ET/PT.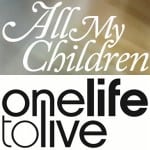 Oprah Winfrey has come through for soap fans after all! For a special summer soap opera event, the legendary daytime star's network has acquired the rights to the first 40 episodes of The OnLine Network's "All My Children" and "One Life to Live," both of which will air for an exclusive 10-week limited engagement.
She makes motherhood look effortless and just won her fifth Emmy, making everyone wonder if there's anything "The Bold and the Beautiful's" Heather Tom (Katie Logan) can't do. Well, apparently not, as she's also quite the interior design expert, which she has proven alongside her husband, James Achor, in the pair's new HGTV design show, "Renovation Unscripted." But don't fret if you missed the premiere of the fun reality series: HGTV is airing episodes this weekend!
In a tweet by Doug Davidson (Paul Williams), the actor revealed that CBS' "The Young and the Restless" has placed a placard on dressing room 41C, which was the late Jeanne Cooper's (Katherine Chancellor). The placard honors the life of the actress, who died on Wednesday, May 8 after a brief illness. The placard read, "Jeanne Cooper Dressing Room - The Door Was Always Open."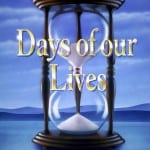 On Monday, June 17, in honor of "Days of our Lives" taking home its first Emmy Award in 35 years for Outstanding Drama Series during the 40th Annual Daytime Entertainment Emmy Awards the night before, the NBC Daytime drama series celebrated its Emmy win in style with cast and crew partaking in champagne. In addition to celebratory words from executive producer Ken Corday, NBC provided the series with a framed congratulatory document that read "Congratulations!! We are so proud. Cheers to your well-deserved honor, Bob, Jen, Bruce, Rebecca and all of your fans at NBC!!!"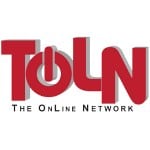 Prospect Park's The OnLine Network announced earlier today its decision to release all weekly episodes of both "All My Children" and "One Life to Live" on Mondays, instead of the previously scheduled Mondays and Wednesdays for "AMC" and Tuesdays and Thursdays for "OLTL," beginning Monday, July 1. Jeff Kwatinetz, co-founder, Prospect Park, tells Soap Opera Network via email, "The only difference is greater availability," when asked how the change affects upcoming airdates of both soaps. "If [viewers] still want to watch one ep each day, or just an 'AMC' ep every Monday or Wed, there will be a new one there. If they want to watch the full weeks shows at once starting Monday they will all be there. This is completely giving MORE options to viewers. How could that be a bad thing?"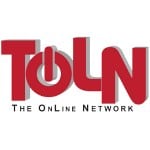 Beginning Monday, July 1, Prospect Park's The OnLine Network will begin releasing brand new episodes of both "All My Children" and "One Life to Live" each week on Mondays. This means that instead of waiting for each Monday and Wednesday for a brand new "AMC" or Tuesday and Thursday for a brand new "OLTL," the weeks worth of shows for both soaps will be made available each week on Mondays.
If you loved her as "The Young and the Restless'" Mary Jane Benson/Patty Williams, you'll love Stacy Haiduk in ABC Family's "Twisted," a murder mystery drama in which the actress has joined on a recurring basis.